AUSTIN, Texas — After reaching a high of 99 degrees in Austin on Monday, temperatures trend even hotter for Tuesday afternoon.
Tuesday's high temperature in Austin has clocked in at 100 degrees making it the hottest day of 2020 so far. The existing record is 101 degrees from back in 2008.
In addition to the heat, oppressive humidity will make it feel even hotter. A Heat Advisory has been issued for much of the KVUE area due to the threat for heat index values as high as 112 degrees.
This near-record heat took place thanks to a surge of warmth and humidity ahead of a cold front.
This front will provided very little in the way of rainfall. The front has also brought in West Texas dust, so if it looks hazy out, that is why!
Behind the front, temperatures will only trend slightly cooler, but the decrease in humidity will be noticeable.
Temperatures will drop into the 60s Wednesday morning thanks to drier air.
The afternoon heat will also diminish a bit towards the end of the week, but even then temperatures will remain several degrees above average.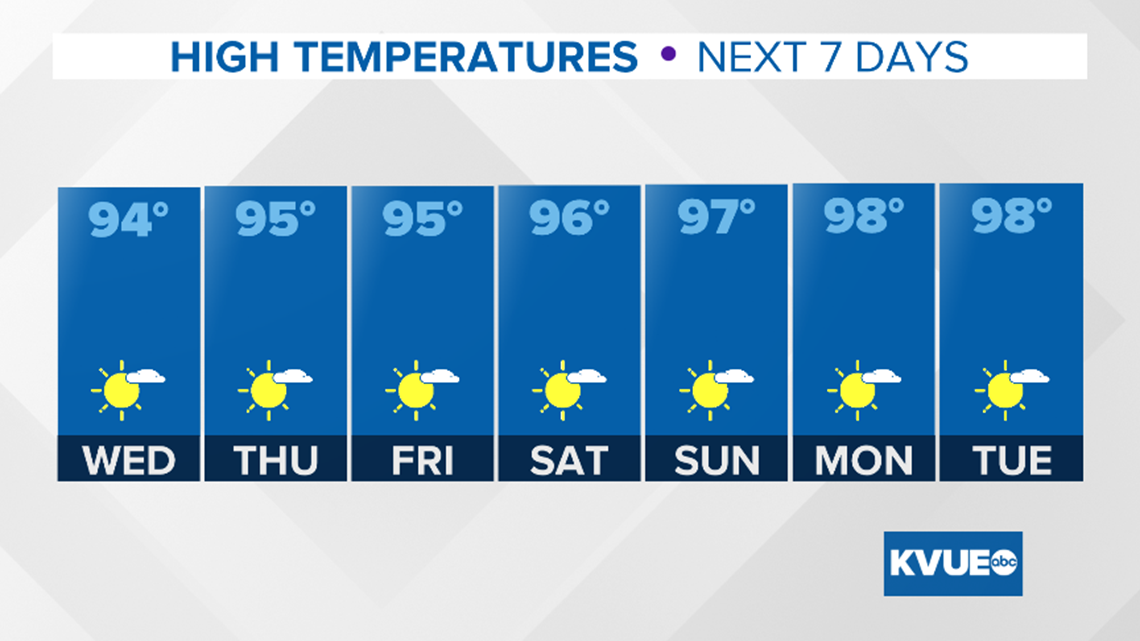 As far as rain chances, don't expect more than a stray shower along areas south and east closer to the Gulf. Below-average rainfall is expected through the end of the month.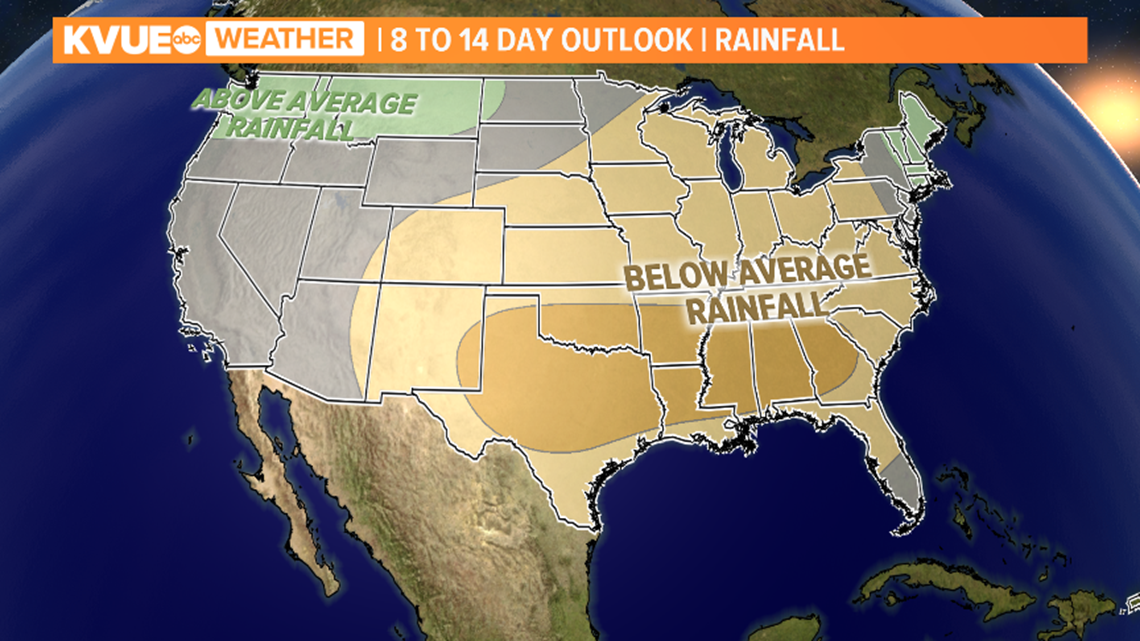 The extended forecast can be found below.