AUSTIN, Texas — As February comes to an end, it's now the time of year when many Central Texans begin looking forward to warmer days. It's also the time of year when some communities experience the last freeze of the winter.
In fact, the average last freeze of the season at Camp Mabry is Feb. 23, while the latest recorded freeze for Camp Mabry was April 9, 1914.
With that being said, outside of the Austin metro, the average last freeze typically occurs much later in the season. For example, the average last freeze for the cities of Blanco, Boerne and Fredericksburg is nearly a month later, on March 22.
The latest average last freeze in Central Texas overall is March 23 for Llano.
Appropriately, it looks like a light freeze could be on the way for much of Central Texas later this week.
A cold front will sweep through the area Tuesday night into Wednesday morning, bringing a short-lived but very noticeable shot of cold air to the region.
Behind that cold front, temperatures will stay in the 50s with a brisk northerly breeze Wednesday afternoon.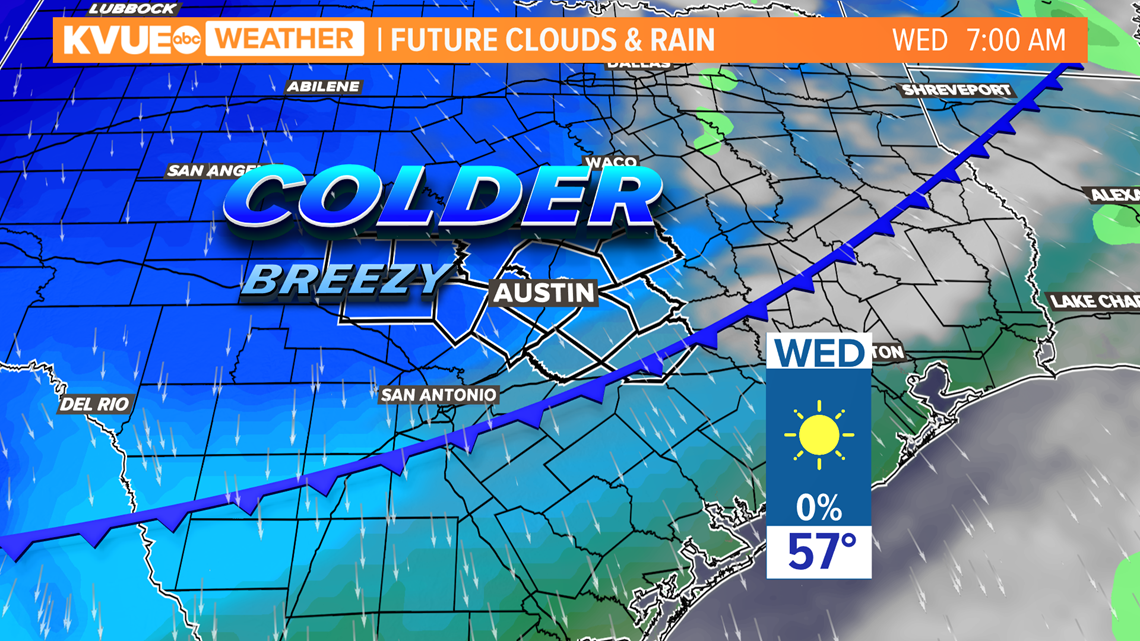 It will be Wednesday night and Thursday morning when temperatures could drop below freezing across parts of Central Texas. It will be a close call for the immediate Austin metro, with temperatures likely dropping to right around 32 degrees. Some of the warmer locations in town could stay just above the freezing mark.
However, especially across the Hill Country, it's likely that temperatures will fall to the low 30s. Some of the coldest drainage areas could even fall to the upper 20s.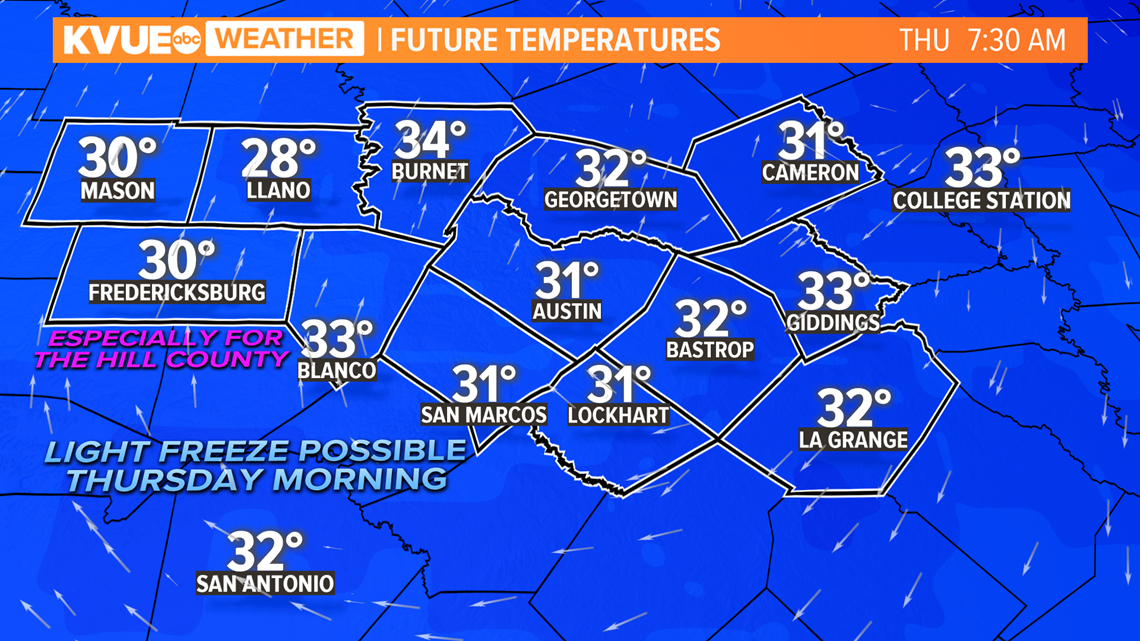 After Thursday morning, a gradual warming trend will begin through the upcoming weekend.
Be sure to stay with the KVUE Weather Team for the latest on this developing forecast! See the latest 7-day forecast below: