AUSTIN, Texas — Editor's note: This story is no longer updating. For the latest weather blog, click here.
Widespread rain will come to an end from west to east across Central Texas through on Monday evening. While most of this rain has been beneficial drought relief, we continue to monitor the potential for some isolated flooding.
A Flash Flood Warning has been issued for Bastrop County until 10 p.m. Please be especially mindful of any low water crossings or traditionally flood prone roadways.
Rainfall is expected to become generally lighter through Monday evening as it eventually comes to an end largely by 11 p.m. A Flood Watch remains in effect along and east of the Interstate 35 corridor through 9 p.m.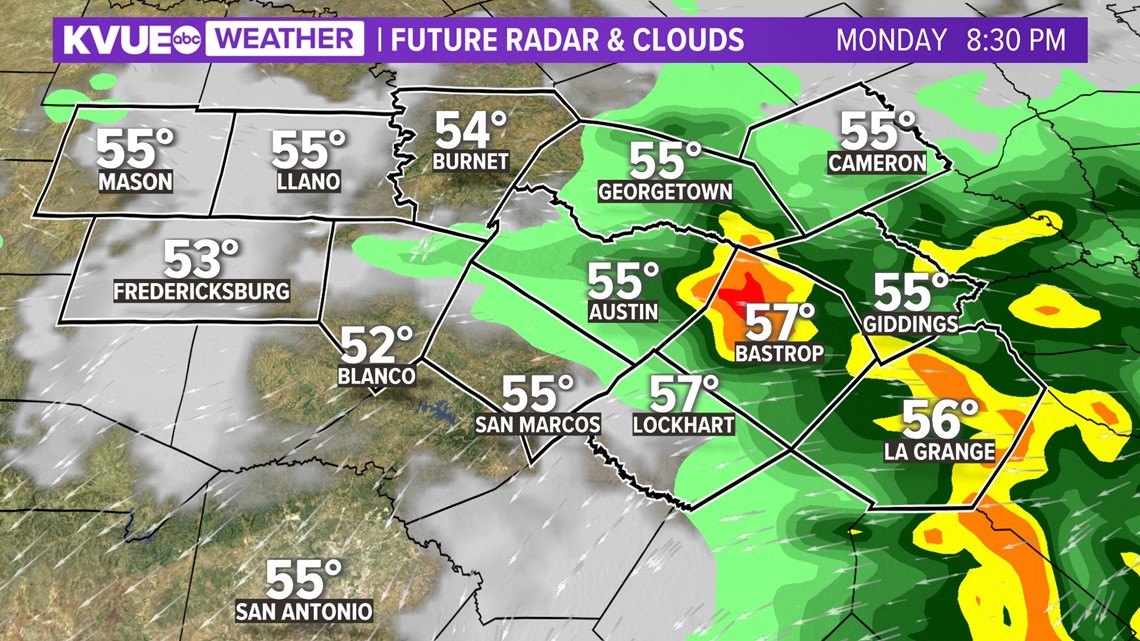 After the rain comes to an end, we'll be on the lookout for widespread dense fog overnight through Tuesday morning.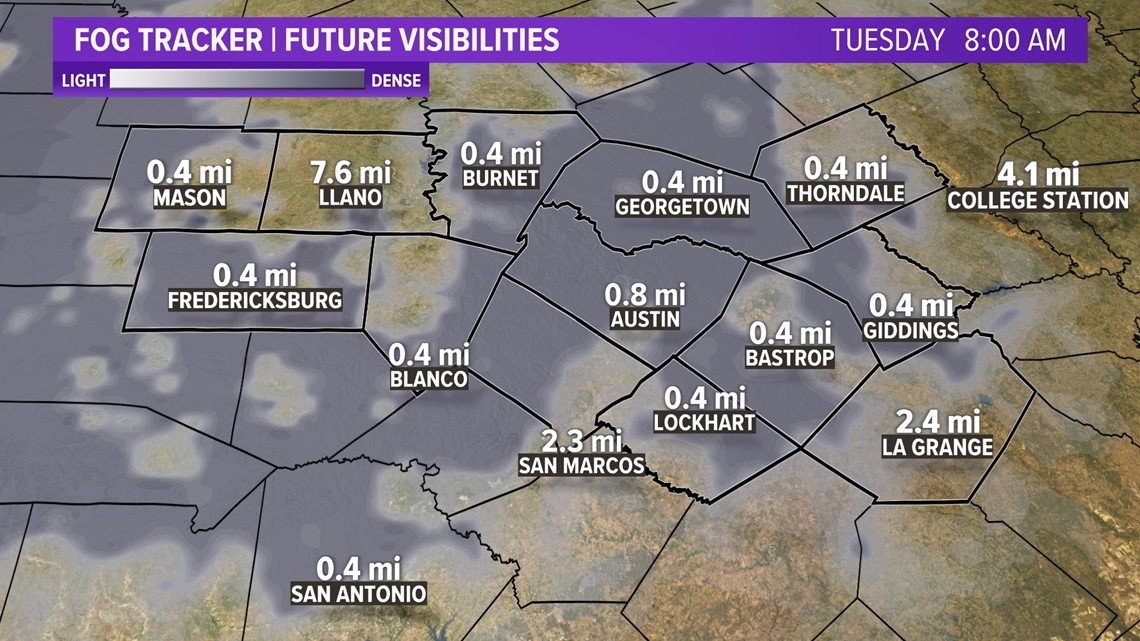 Big late-week cold snap
After Monday's storm system, the next weather maker is an arctic cold front that has its eyes set on Texas by Wednesday.
This cold front will significantly drop temperatures to end the workweek, likely bringing the coldest temperatures of the season so far. Initially, the cold front will work into the Hill Country throughout the morning hours on Wednesday, eventually moving through the rest of Central Texas during the afternoon hours on Wednesday. This will allow the warmest temperatures to occur during the morning and early afternoon hours on Wednesday. Temperatures will quickly fall during the evening hours.
The cold air will continue to filter into the area overnight Wednesday into Thursday morning. This will allow for the potential of whatever moisture remains behind the cold front to change over to a wintry mixture in the Hill Country early Thursday morning. The light wintry mixture could eventually advance south and east into the I-35 corridor later Thursday morning and possibly into the Coastal Plains by lunchtime.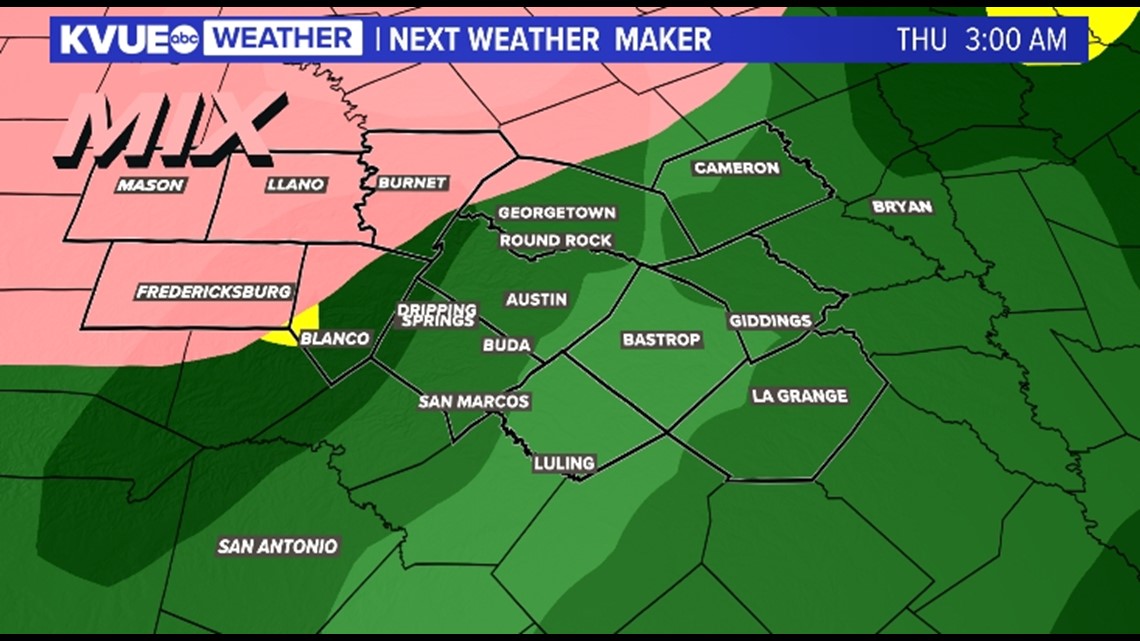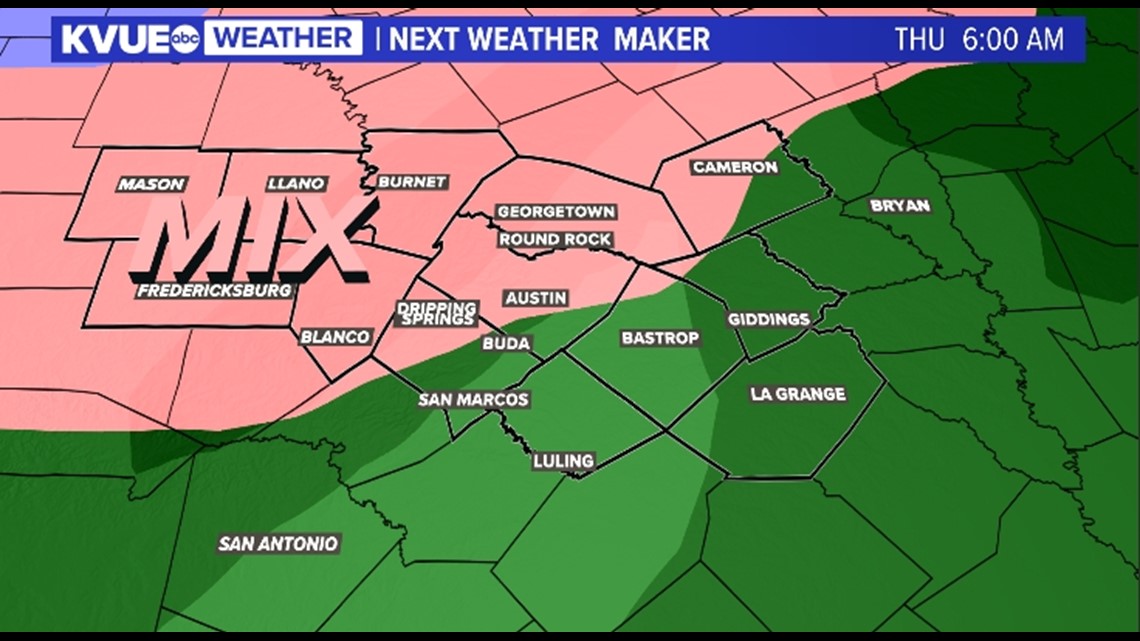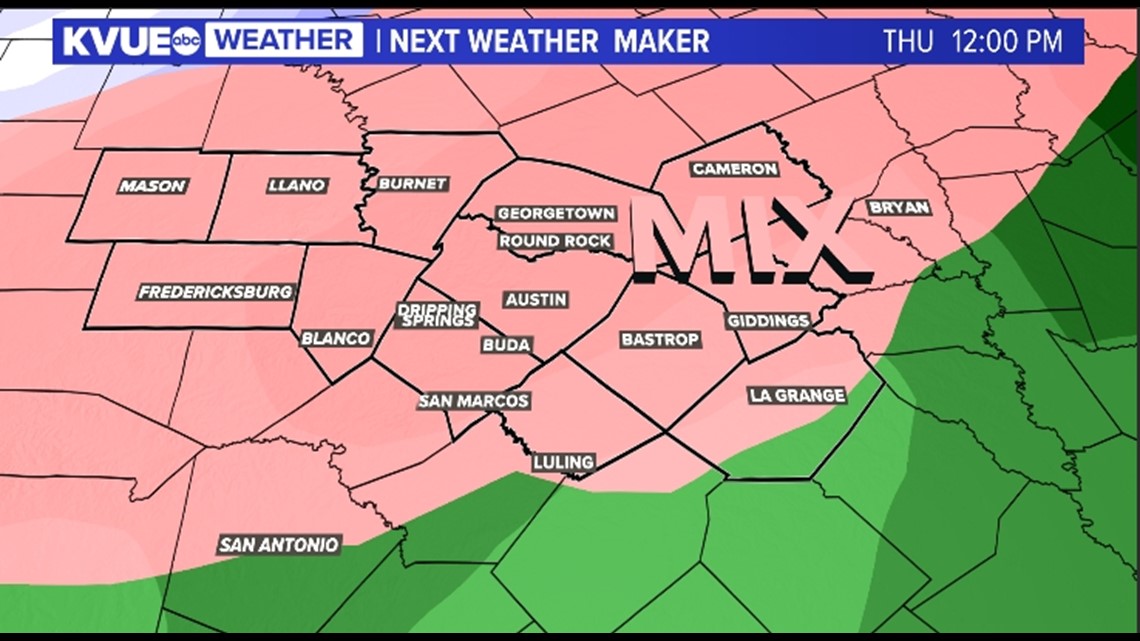 There are questions surrounding how much overlap there will be with the subfreezing temperatures and moisture. This will be ironed out over the coming days. Despite those questions, it appears there is the possibility of a light icing west of I-35 with the best opportunity for wintry precipitation in the Hill Country.
Whatever wintry precipitation occurs will most likely fall in the form of freezing rain and sleet because temperatures above the surface will be above freezing.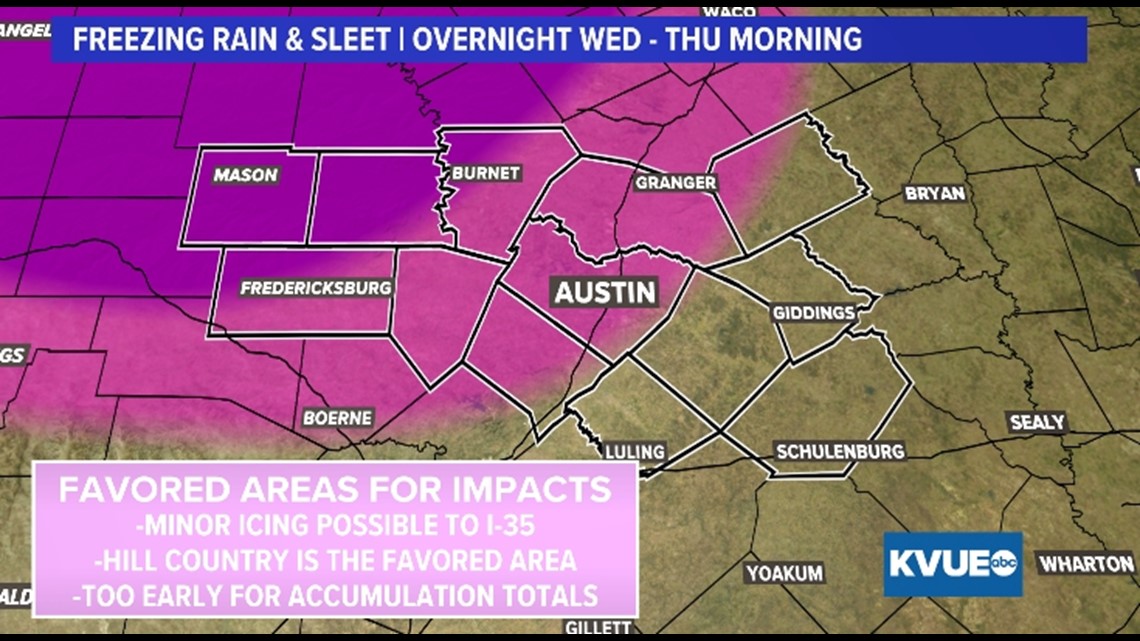 In regard to temperatures, a widespread hard freeze is expected for Wednesday night. Temperatures remain around or below freezing for Thursday before another widespread hard freeze Thursday night. In fact, a widespread hard freeze is also expected for Friday and Saturday night.
It's important to note there are areas of low confidence in this forecast. While there's high confidence that temperatures and wind chills will be the coldest of the season, there's lower confidence around the wintry precipitation and associated impacts. There's medium confidence that at least parts of the area will see a light wintry mixture Thursday morning and low confidence surrounding accumulations and impacts. The confidence level will increase over the coming days.
We do know this will not be a repeat of February 2021!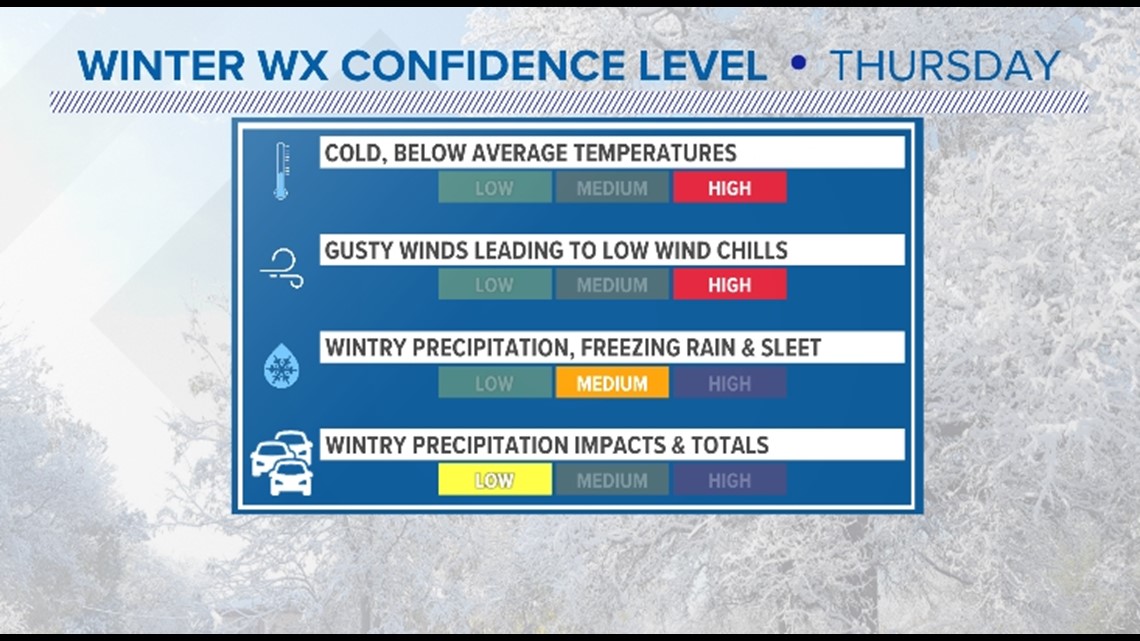 The KVUE Weather Team will continue to closely monitor this developing forecast.
In the meantime, the extended forecast can be found below: