AUSTIN, Texas — Editor's note: This blog is no longer updating. For the latest, click here.
This week started with the first 100-degree day of the year for Austin, and we haven't had much heat relief since then. More heat is in the forecast through Monday afternoon, but a late-season cold front will bring a chance for storms and a brief drop in temperatures as we enter the upcoming week.
Father's Day is going to be another scorcher, with highs in the mid- to upper 90s. A surge of Gulf humidity will have "feels-like" temperatures in the triple digits for many areas during the heat of the day. Sunday also marks the longest period of daylight for the year, as it is the summer solstice (officially occurring at 10:32 p.m.). This will mark the official astronomical start of summer.
Likewise, Monday afternoon will bring more upper 90s and heat index values as high as about 108 degrees. A Heat Advisory is expected for a majority of Central Texas. Please use your heat precautions if you have to spend extended time outside.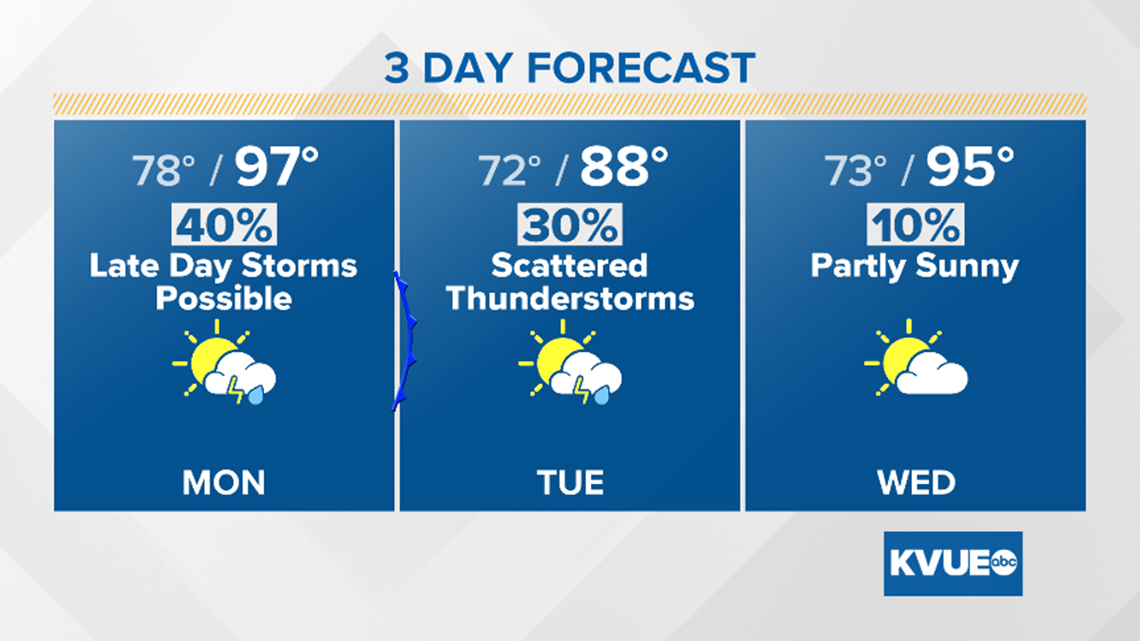 A late-season front will do its best to move into Central Texas Monday evening through Tuesday morning. As it does so, it's possible that we have scattered showers and isolated storms move into Central Texas, especially Monday evening. One or two of the storms could be strong, with gusty winds and hail.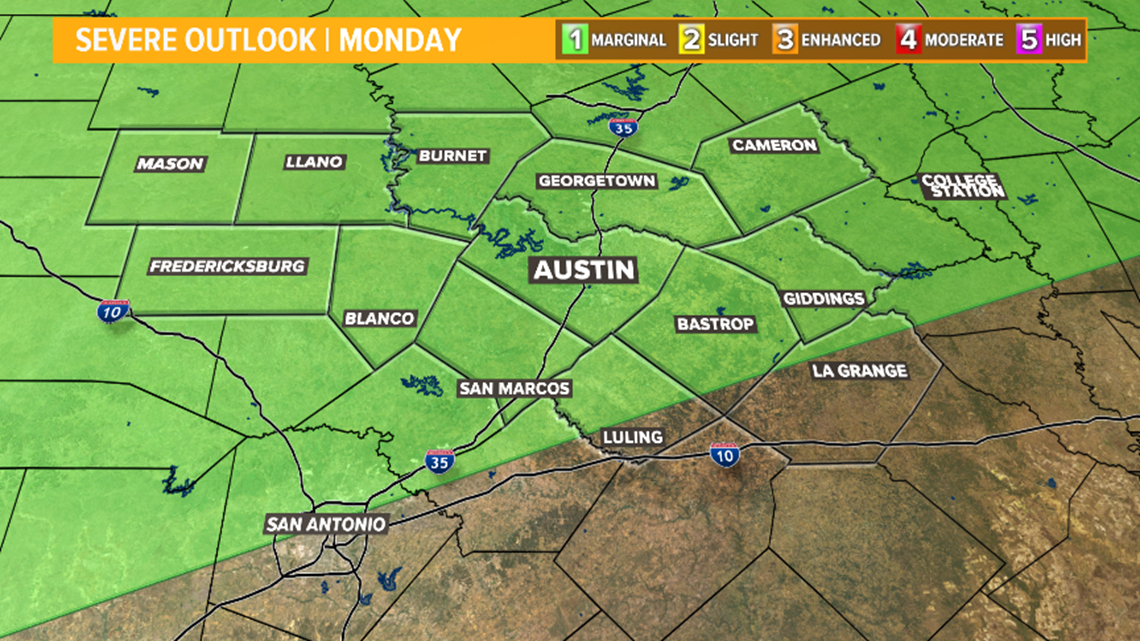 The rain and storm chance will continue into Tuesday morning as a wind shift brings in our quick drop in temperatures. While the temperature change won't be too drastic, highs Tuesday afternoon will only reach into the upper 80s and lower 90 degrees. This will be a noticeable drop compared to recent temperatures.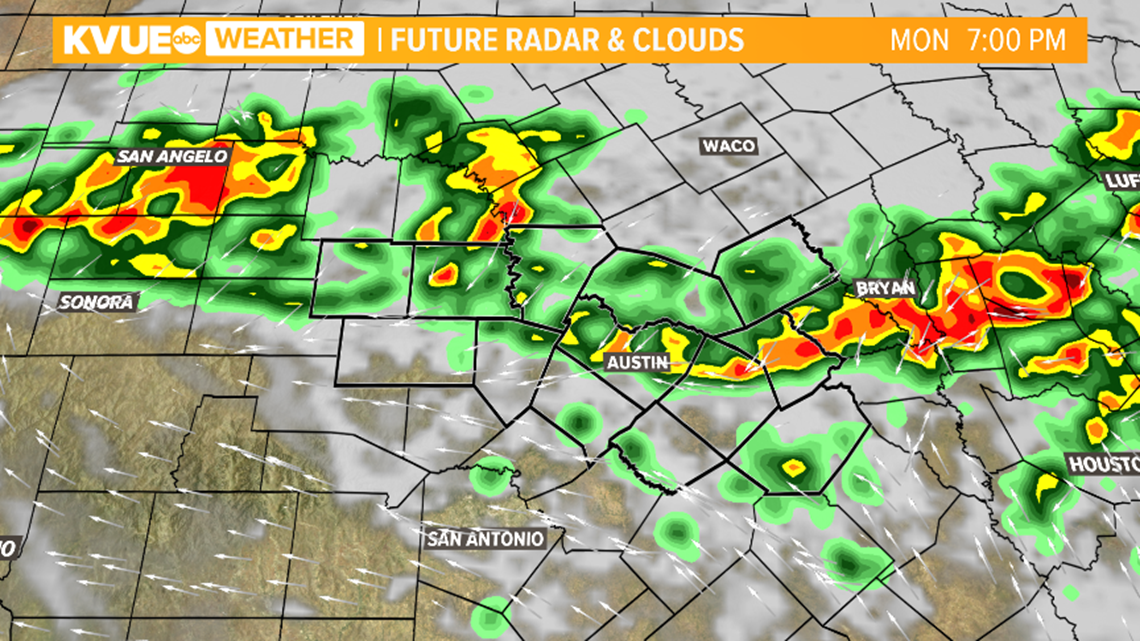 A swift return to southerly flow will ramp up the heat again to end the week. The KVUE Weather Team will continue to monitor the forecast closely.
In the meantime, the extended forecast can be found below: