AUSTIN, Texas — ***THIS BLOG IS NO LONGER BEING UPDATED. FOR THE LATEST FORECAST, CLICK HERE***
Wednesday morning is cloudy with areas of patchy light rain. Rain chances will decrease by the late morning hours. Wind chills on Wednesday morning are in the 20s and 30s.
Mostly cloudy skies, windy and cold for Wednesday afternoon with highs in the 40s and wind chills in the 30s.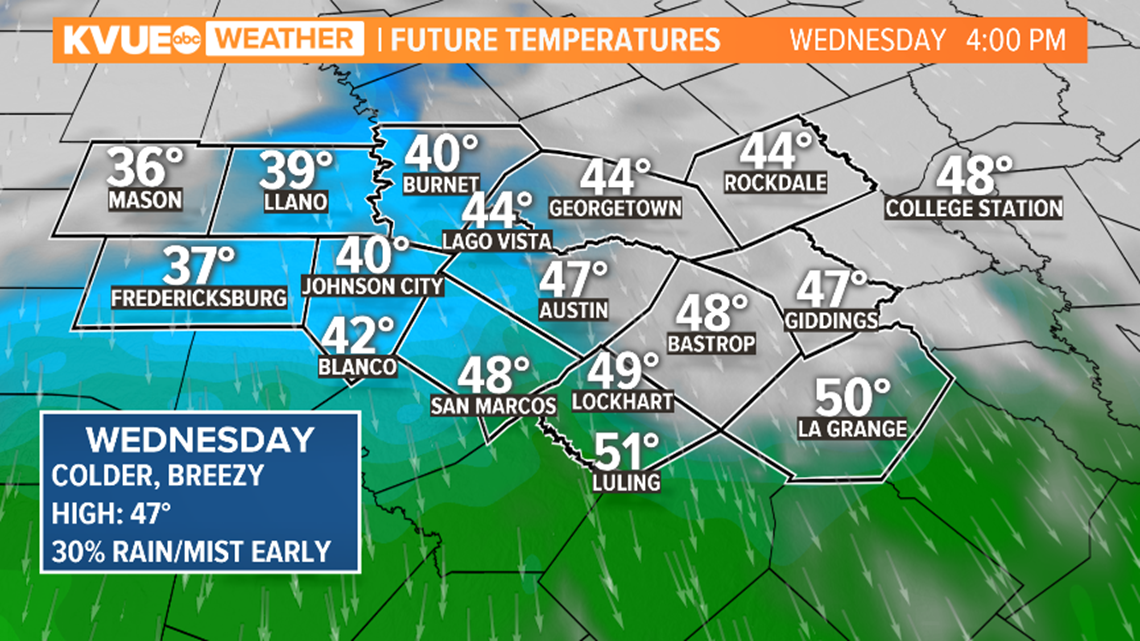 There is potential for another round of moisture Wednesday evening and with temperatures in the 30s, there's a chance of sleet and/or snow flurries.
This activity will exit the area by 1 a.m. on Thursday. No accumulation or traffic issues are expected at this time.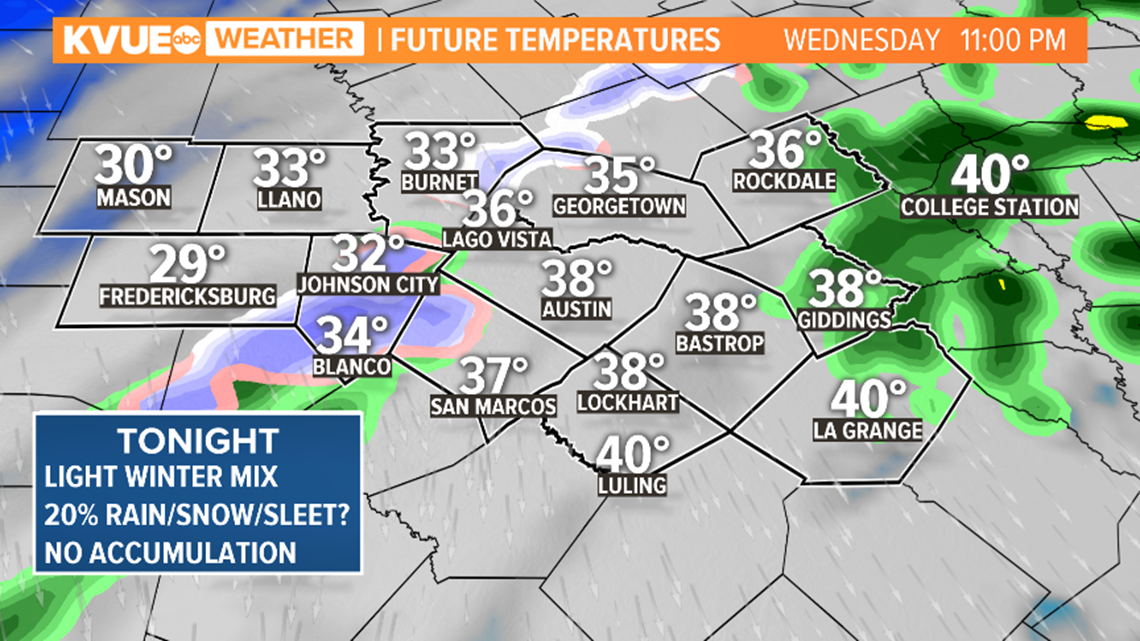 Morning temperatures on Thursday will be at or below freezing area-wide.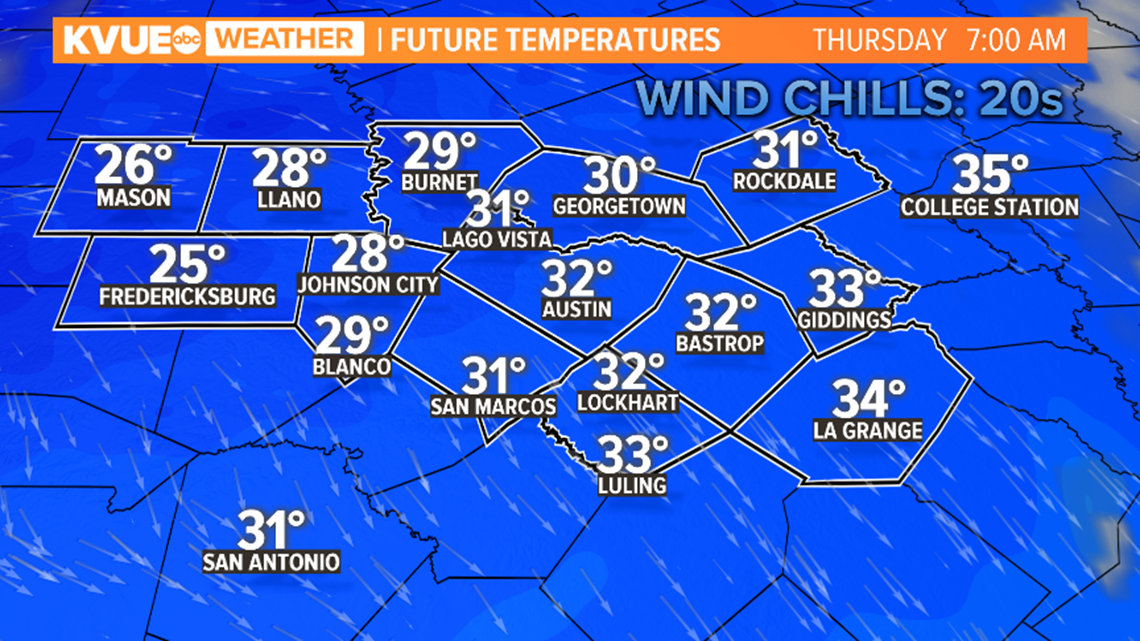 Any lingering moisture would be pushing out of Central Texas by Thursday morning, and the afternoon will feature clearing and afternoon highs in the upper 50s to low 60s.
The KVUE Weather Team will continue to monitor this developing forecast.