AUSTIN, Texas — *A Severe Thunderstorm Watch is in effect for Milam County until 10 p.m. for storms that could contain hail and damaging winds*
We're tracking another chance for stronger storms Saturday night.
This is likely another situation where not everyone sees storms, but where they do form there is a decent chance they become severe. The highest storm potential will be north and northeast of Austin.
Threats
Most of the KVUE area is now under the "slight" – level 2 of 5 – risk for severe storms. Milam County is now included in the "enhanced" – level 3 of 5 – severe weather risk, and a Severe Thunderstorm Watch has been issued until 10 p.m. for that.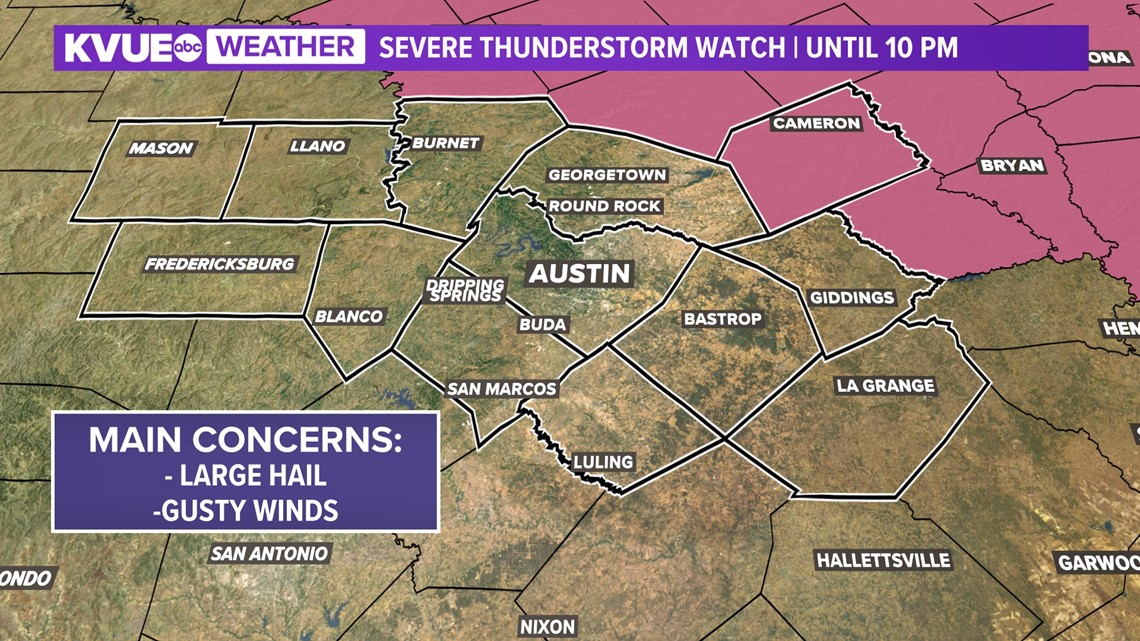 We also can't rule out a flash flood threat with any of the heaviest downpours, especially north of the Austin metro area.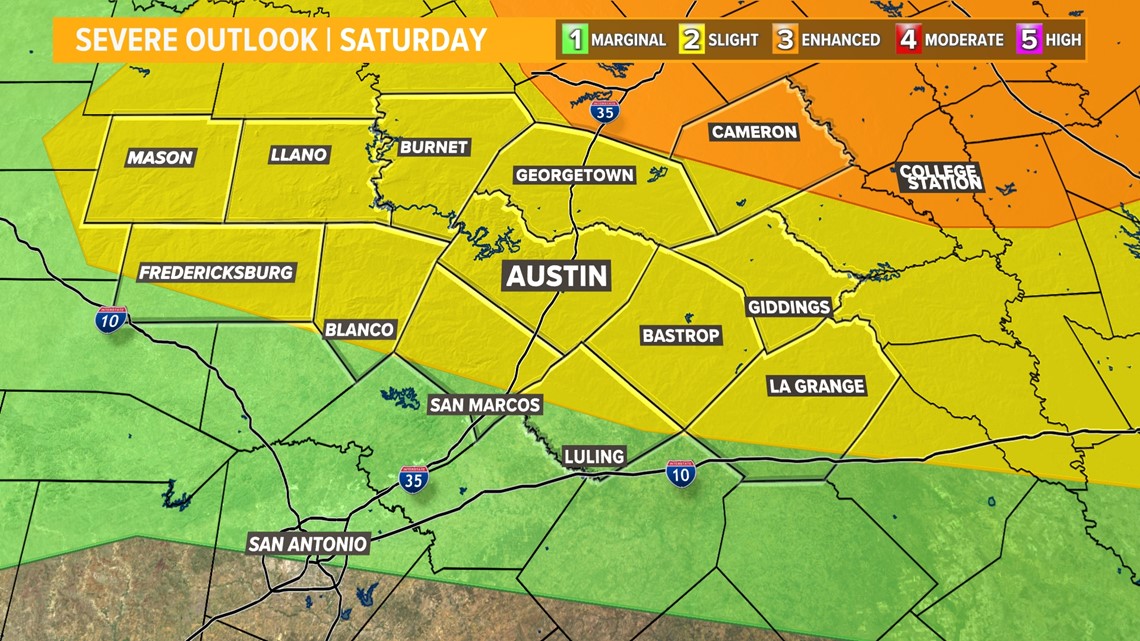 Timing
Most of Saturday will be hot and dry. The afternoon will be mostly sunny with high temperatures in the upper 90s to lower triple digits. The storm chance will develop for the late afternoon hours roughly between 6 p.m. and midnight or so.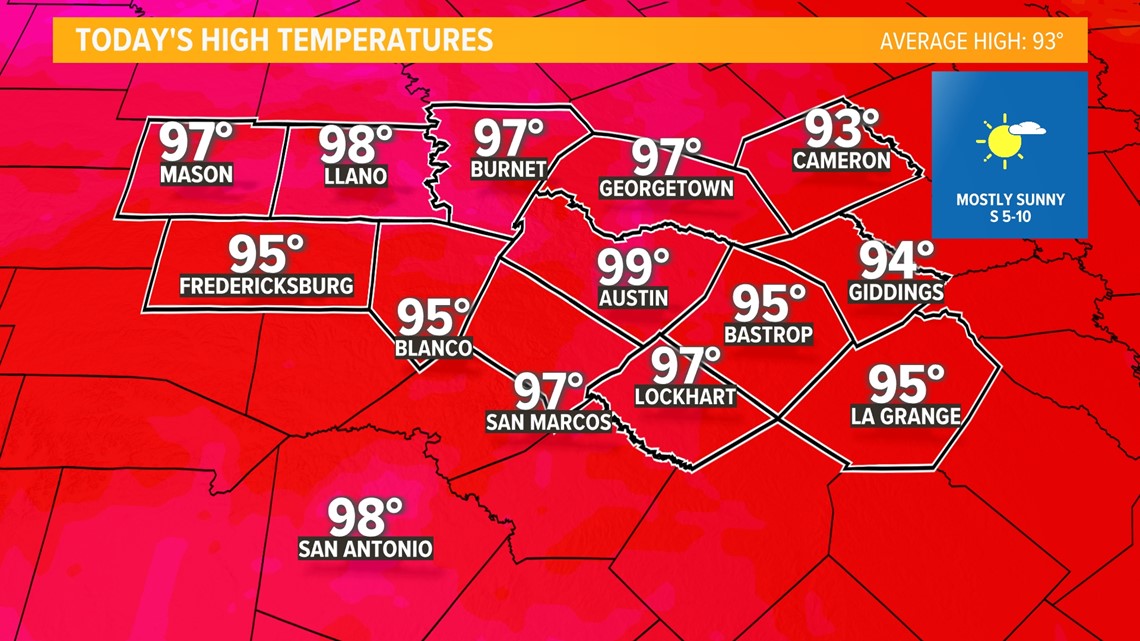 While we still want to make sure everyone is paying attention to the forecast, recent model runs have been trending drier for the KVUE area, with the higher storm potential missing us all together.
However, computer models have struggled recently with storm coverage, so we're keeping the storm chance around 30%, and this will likely favor Williamson, Milam and Lee counties. Even across the metro and Interstate 35 corridor we can't rule out strong storms, but the higher probability will be northeast of Austin.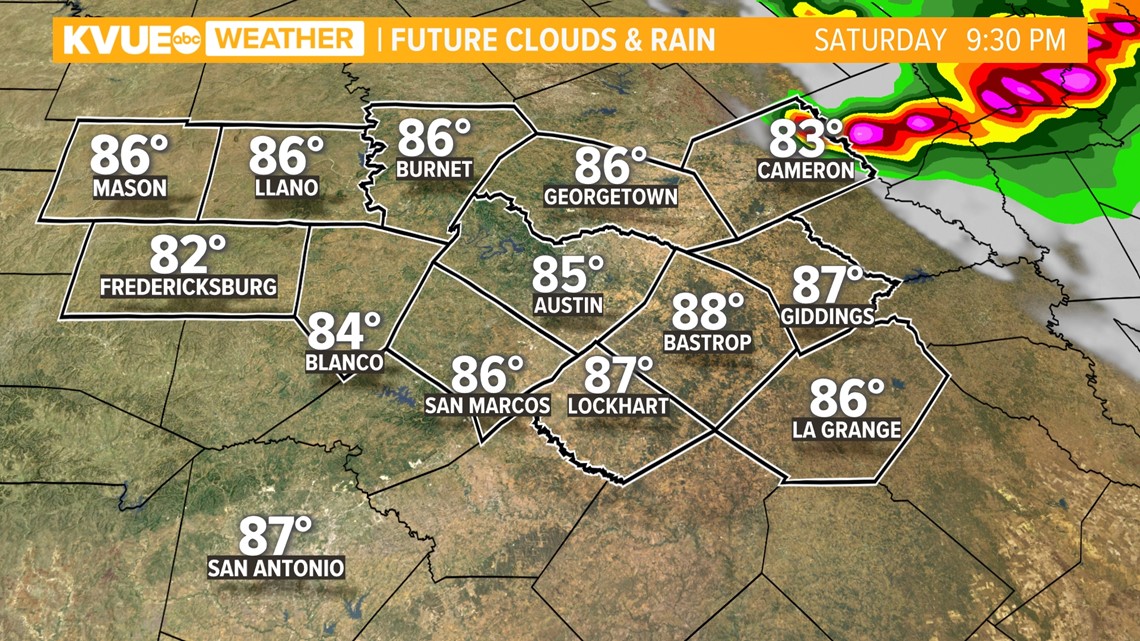 Sunday will be just about completely dry with afternoon temperatures once again around 100 degrees.
Stick with KVUE for the latest on this developing forecast.
In the meantime, your seven-day forecast is below.