AUSTIN, Texas — Temperatures plummeted nearly 20 degrees Thursday morning from the previous morning with the biggest hit out in Gillespie County near Harper. Almost in the upper 40s for surface temperatures with a feels-like temperature in the mid-40s under a strong north wind.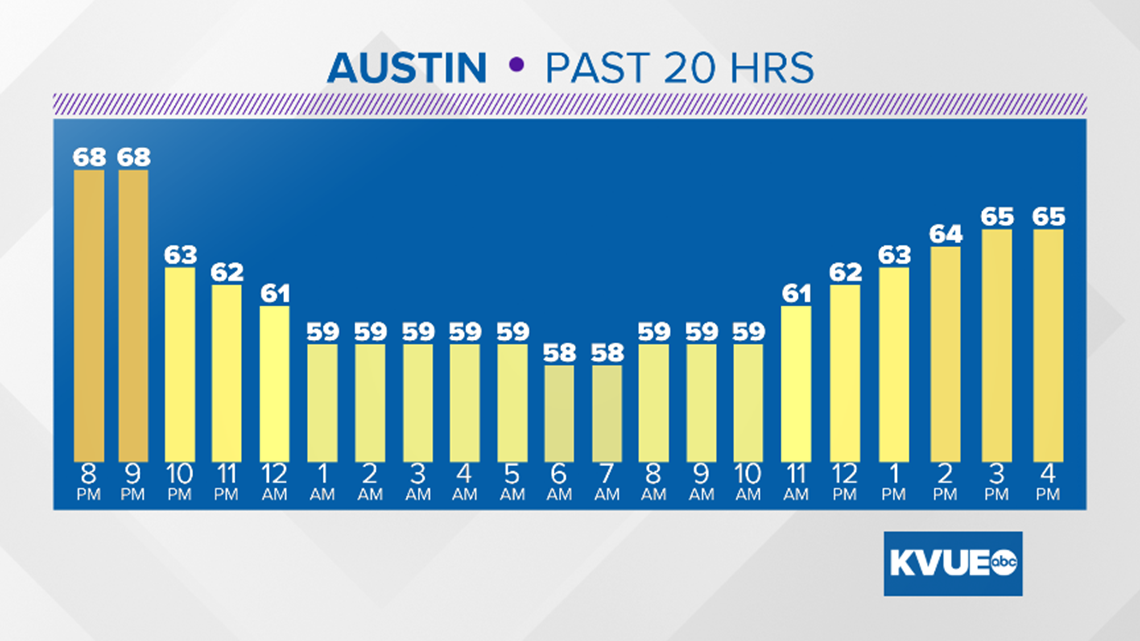 The Austin metro came close to its record lows with a couple of locations, like Del Rio and San Antonio, actually setting new morning low records for September 10.
The forecast remains gloomy and chilly through Thursday night. Friday morning lows will dip back to the 60s with a light north wind. An isolated shower is not ruled out. Cloud cover is expected to clear through the morning on Friday.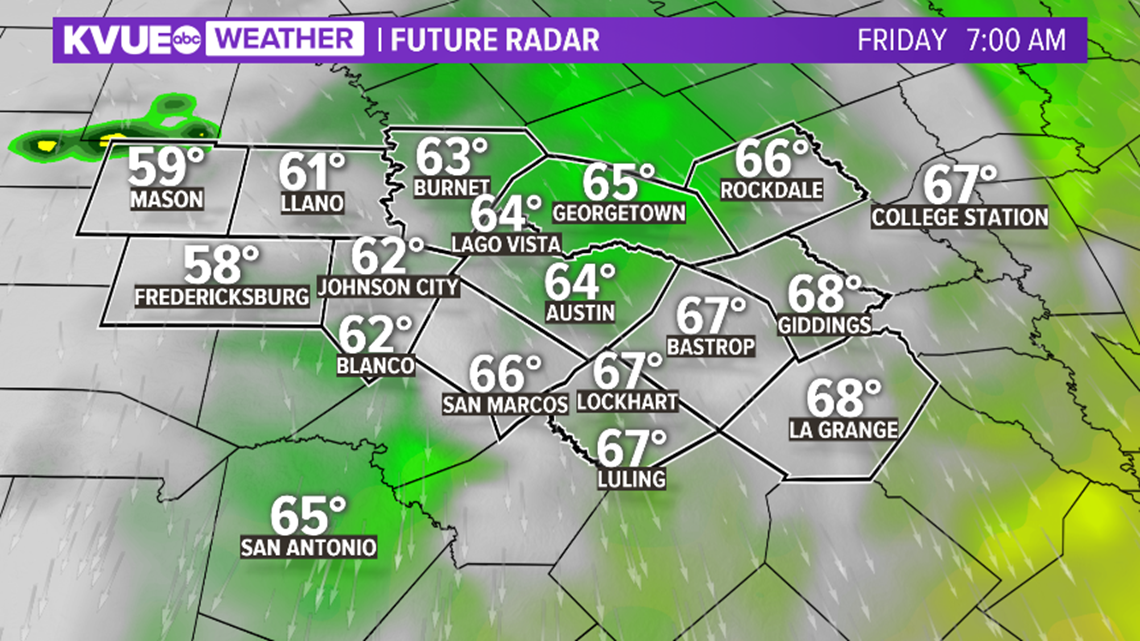 Rain will be limited for the remainder of the week. Rain chances pick back up on Sunday through next week. The 8- to 14-day outlooks look to paint a brighter forecast with near chances for average afternoon highs and slightly above-average rainfall.