AUSTIN, Texas — ***This blog is no longer being updated. For a look at the forecast, CLICK HERE***
Aside from having the highest average high temperature with every day this month topping out above average, it has also seen a fair share of triple-digit heat days.
Most people are over it and are hoping for at the very least some sort of cool down from what we've seen. You might have seen some talk on social media about a possible cool down for next weekend.
But don't get your hopes up. As warned, long-term forecasting is notoriously inaccurate, and newest projections show we likely will not see any cooldown whatsoever heading into the first weekend of October.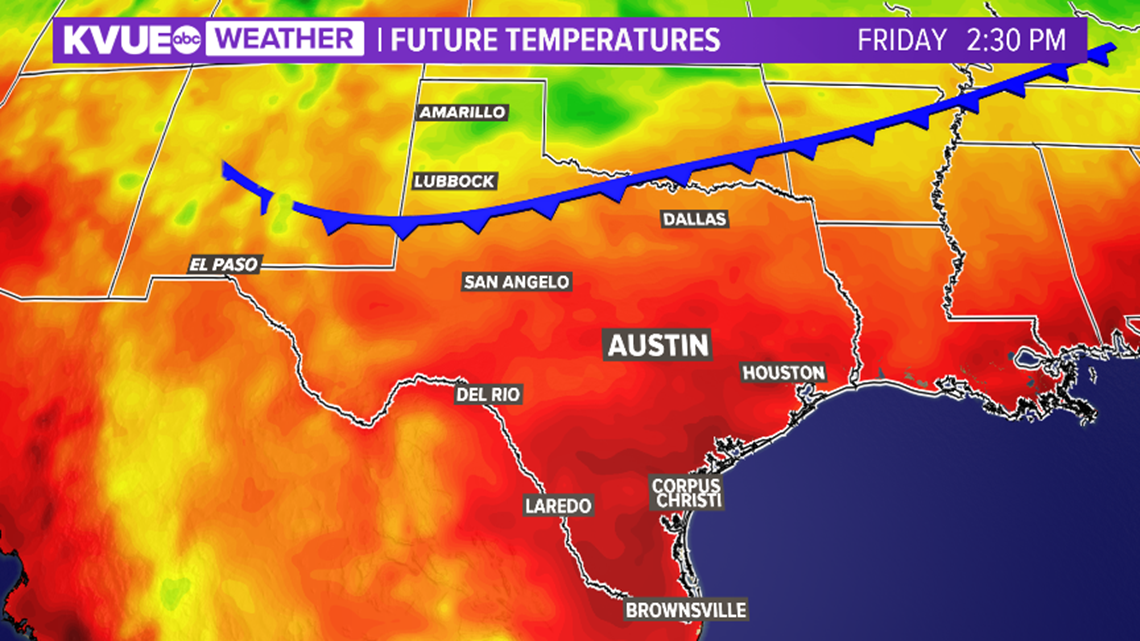 At the moment, it looks like the front gets stuck in North Texas. The weakening high pressure may bring temperatures down a few degrees, but will likely be well above average for early October.
The Climate Prediction Center still has Central Texas temperatures staying above average for the first couple of weeks in October.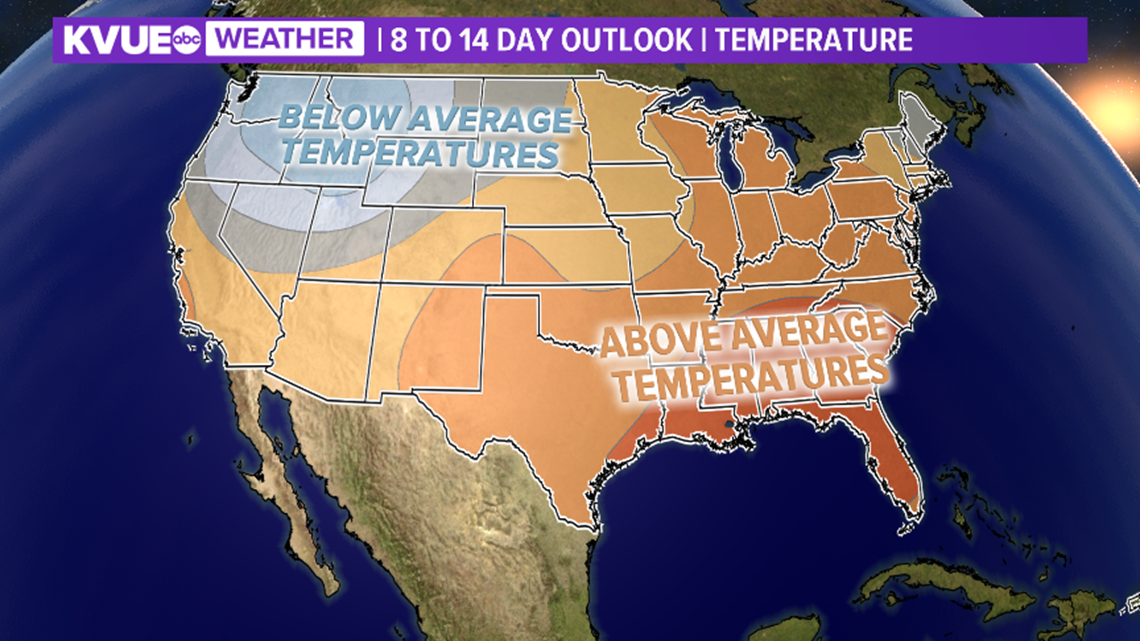 We'll be sure to let you know once we expect a change in this unseasonably hot weather!
Be sure to download the KVUE app to get the latest weather news straight to your phone. Download it on your iPhone or Android.