AUSTIN, Texas — ****This blog is no longer being updated. For the latest allergy information, CLICK HERE***
It's been a busy and shockingly high start to 2020 in the allergy department, specifically concerning Cedar pollen.
Saturday morning's count was the highest so far this season at 7,046 gr/m3. Friday morning's count stayed elevated at 1,398 gr/m3.
Cedar pollen has not seen levels of more than 6,000 gr/m3 since Dec. 21, 2018.
Cedar is considered high when it reaches at and over 500 gr/m3. The pollen levels have slowly been climbing the last several days.
Cedar pollen is expected to remain in the high count for at least the next week.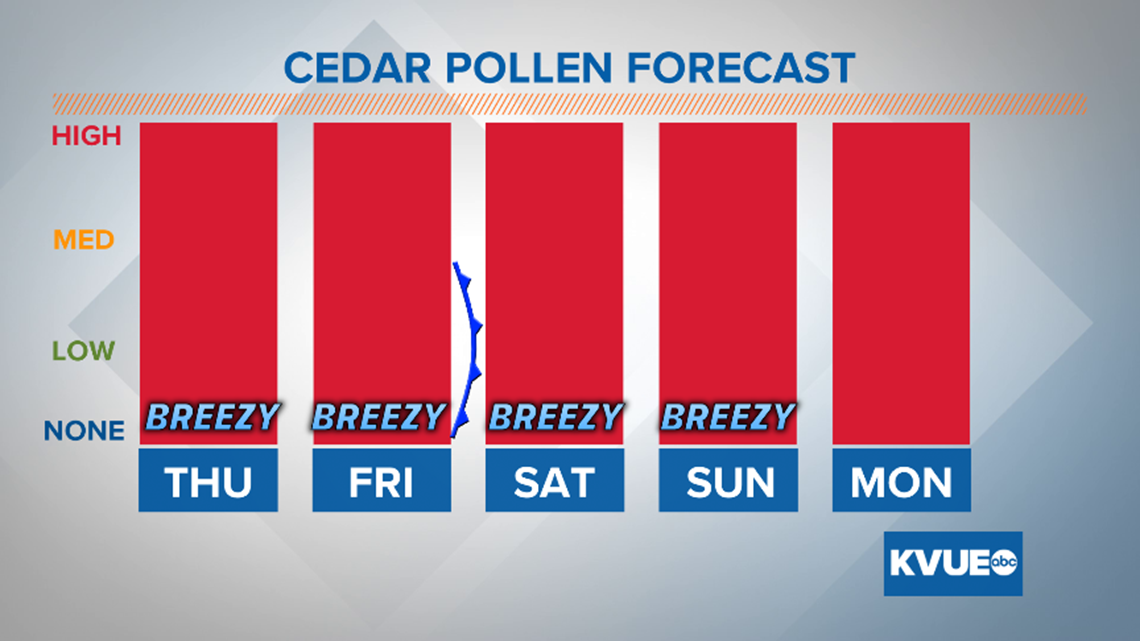 Cedar season typically starts in early December and lasts through mid-February. The peek of the cedar season is usually the first two weeks of January.