AUSTIN, Texas — Mountain cedar season officially kicked off on Dec. 1. While the weather over the weekend was pleasant, pollen counts were higher. Dry weather and higher wind speeds typically shake up mountain cedar trees and this will release more pollen. Higher counts were recorded on Friday and Saturday morning.
Cedar season typically starts in early December and lasts through mid-February. The peek of the cedar season is usually the second week of January.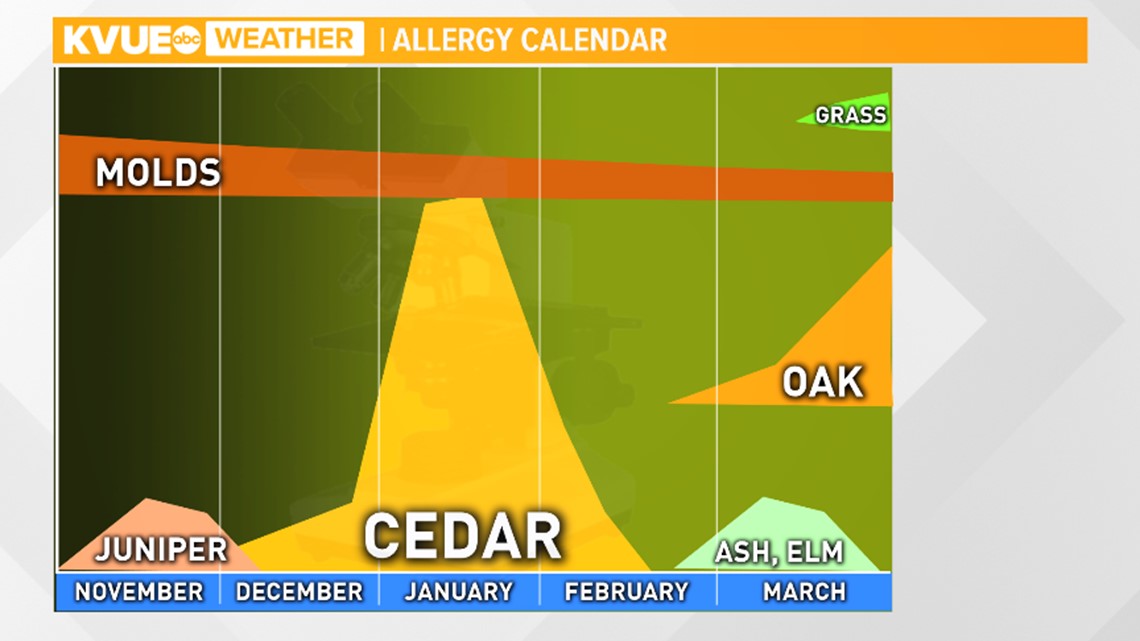 While cedar pollen will stay elevated on Monday, it is expected to lower. The rain we are expecting on Tuesday will help settle the pollen down and cleanse our air. It is pollen season though, so this lower pollen count won't stay around for too long.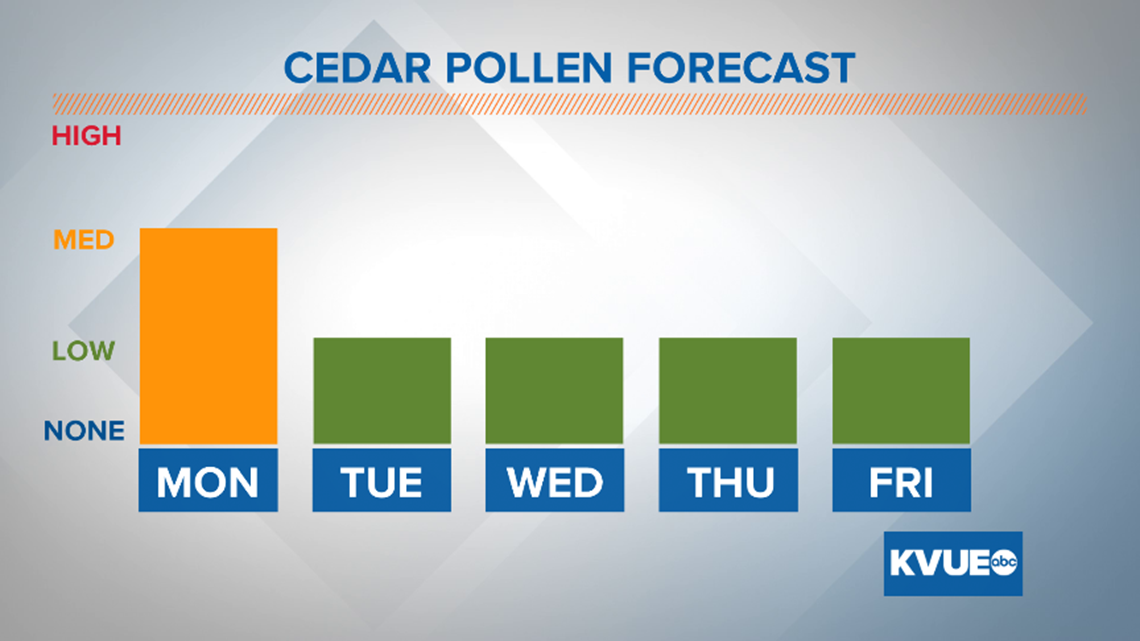 If you are still suffering from a reaction to cedar, KVUE spoke with an allergist to find out how Central Texans can get some relief from the cedar fever.