AUSTIN, Texas — "April showers" is always a popular phrase this time of year. This past month, the weather has been busy, and showers and storms have definitely been on the long list of weather conditions Austinites have seen.
So where does April 2023 fall in comparison to previous years?
While it might feel much wetter than usual, we're actually trending just about average and potentially above-average, counting the next seven days.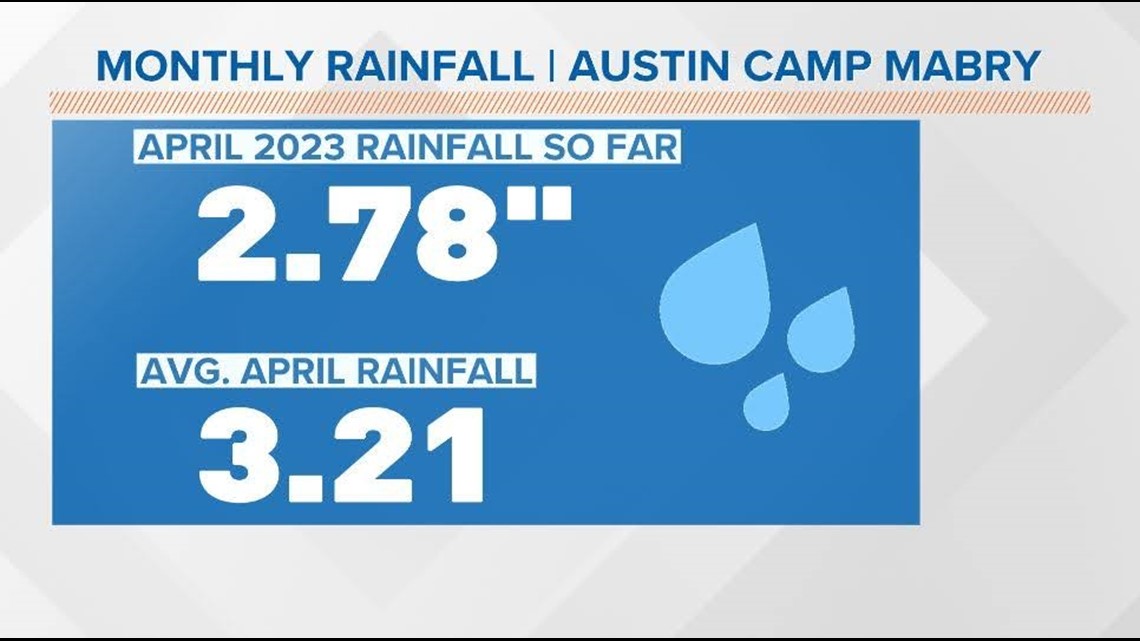 So far this month, we have seen just under 3 inches of rainfall and are forecasted to see another one to two inches in isolated areas by the end of the month on Sunday.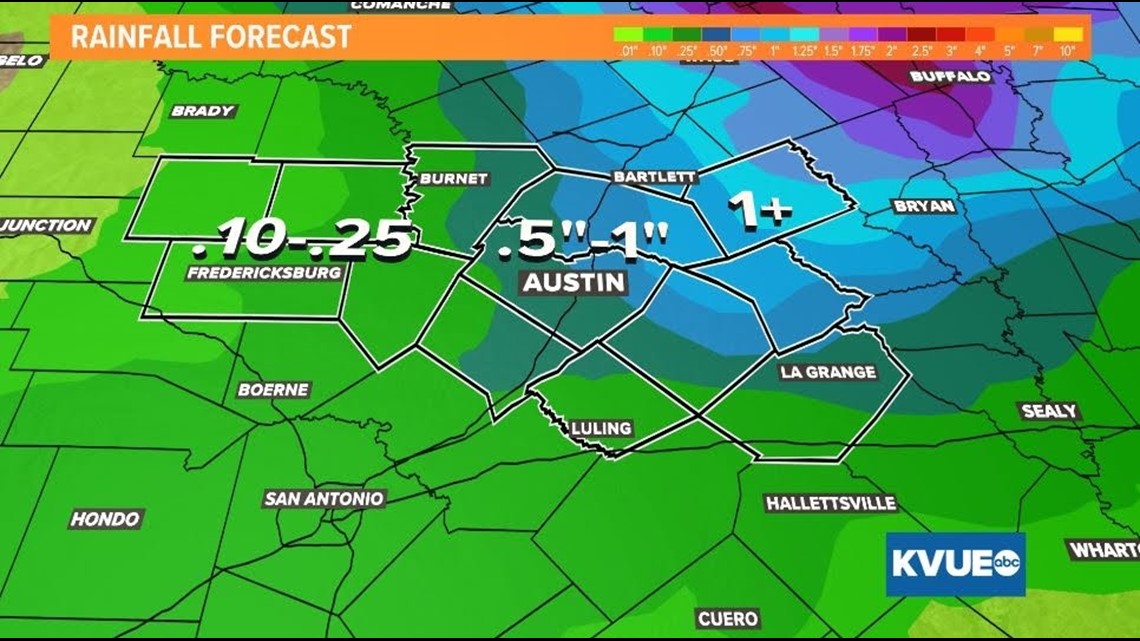 This would put both Camp Mabry and the Austin airport between four and six inches in total rain for April 2023. Depending on location, totals like that would make this one of the top five wettest Aprils for the airport and within the top 15 wettest for Camp Mabry. The rankings differ because Camp Mabry began recording climate data in 1897, and AUS began recording in 1942.
The current rank as of April 24, 2023, is shown below: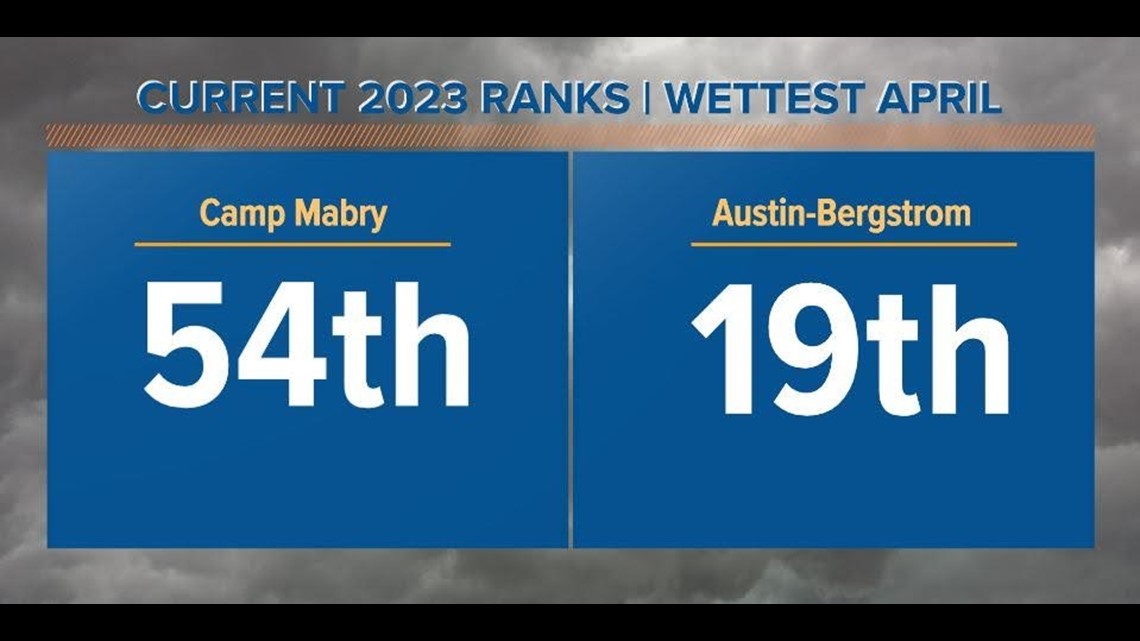 Here are the current top five wettest Aprils recorded at the Camp Mabry station. Central Texas would need a lot more time this month to catch up to these totals.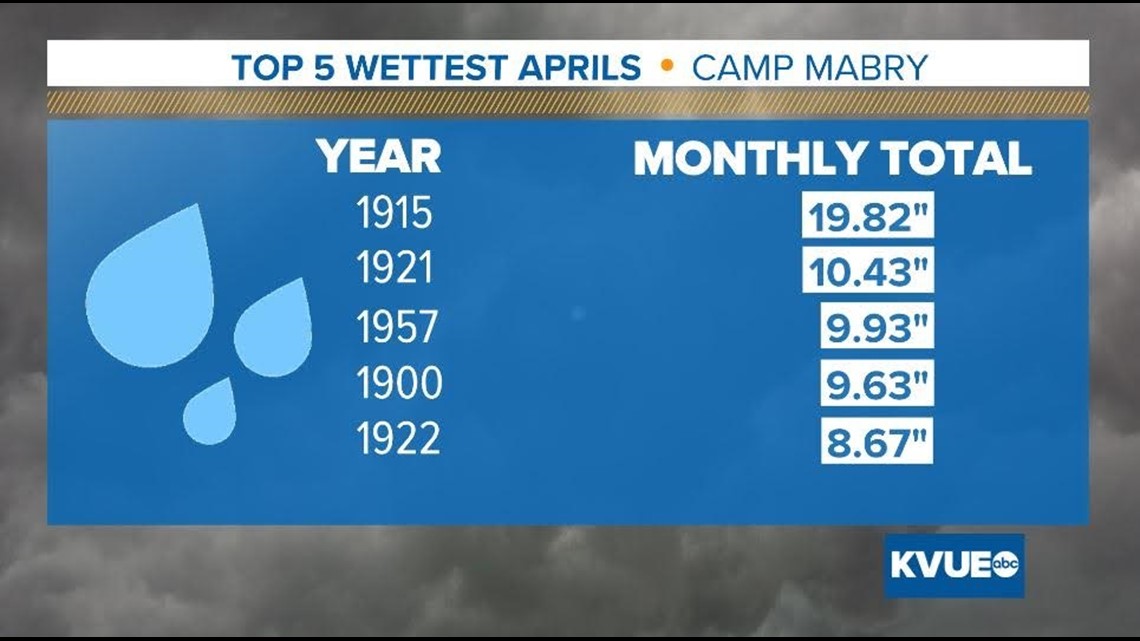 April is the month when everyone loves to talk about rainfall, but here in Austin, the month of May is actually our wettest month of the entire year.
Here is the forecast for May from the Climate Prediction Center. Austin is expected to be in the average range. Average rainfall totals for May are around 5 inches.