AUSTIN, Texas — After recording the highest count of cedar pollen so far this season on Sunday at 3,923 grains per cubic meter (gr/m3), cedar was nearly as high on Monday at 3,663 gr/m3. Cedar pollen count is slowly lowering coming in at 2,730 gr/m3 on Tuesday.
Cedar is considered high when it reaches over 1,000 gr/m3. The last time cedar pollen was this high in Austin was on Christmas Eve 2018, when KVUE recorded cedar at 5,488 gr/m3.
Cedar pollen is expected to remain in the high count on Tuesday, then decrease through Thursday thanks to rain chances on New Year's Day. A drier airmass and a front on Friday will likely increase the pollen once again through the weekend.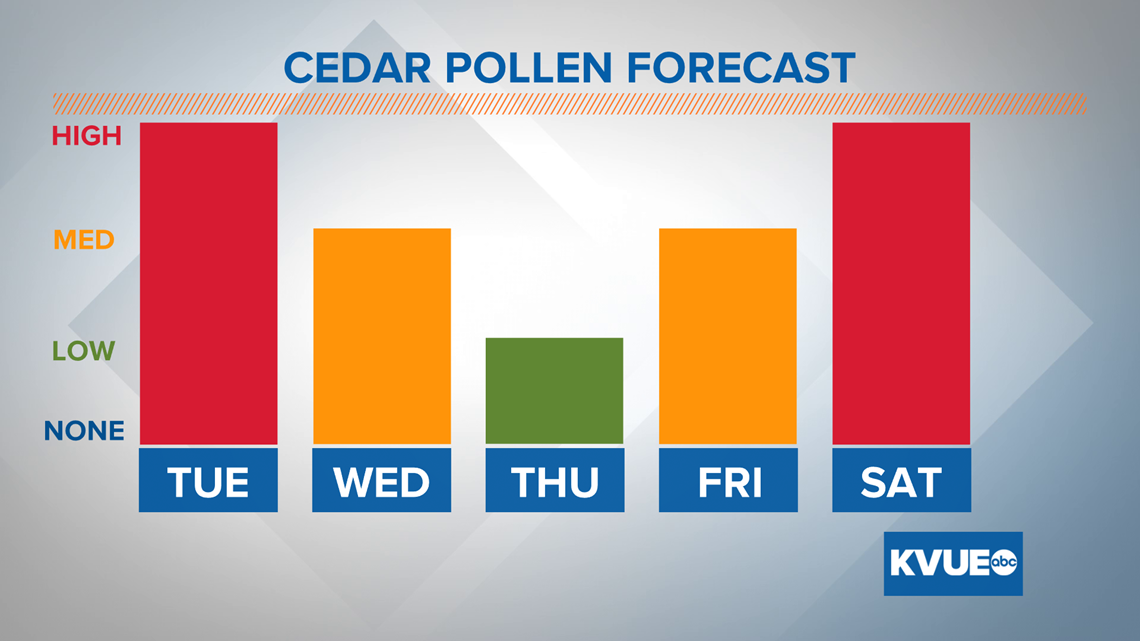 Cedar season typically starts in early December and lasts through mid-February. The peek of the cedar season is usually by the second week of January.