As Ragweed season comes to an end, Red Berry Juniper is next up to aggravate our sinuses and trigger our headaches.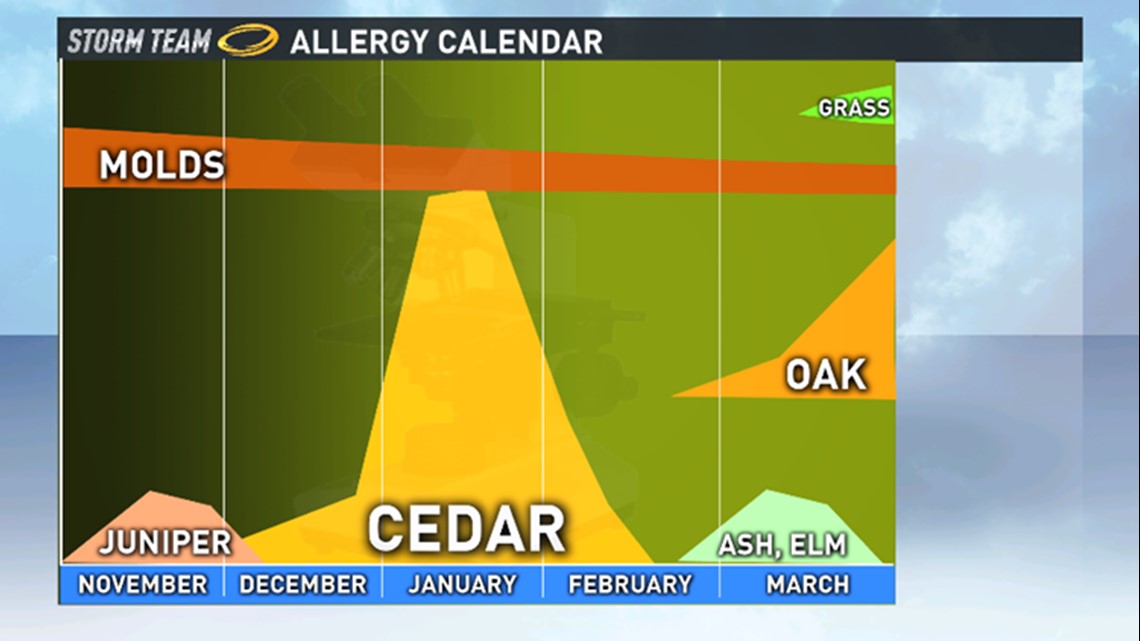 Unlike Mountain Cedar, which dominates the Central Texas landscape, Red Berry Juniper (a cousin of Mountain Cedar) grows well north of our area in Northwest Texas. Strong northerly winds, behind cold fronts, spread the Red Berry Juniper pollen south into Central Texas.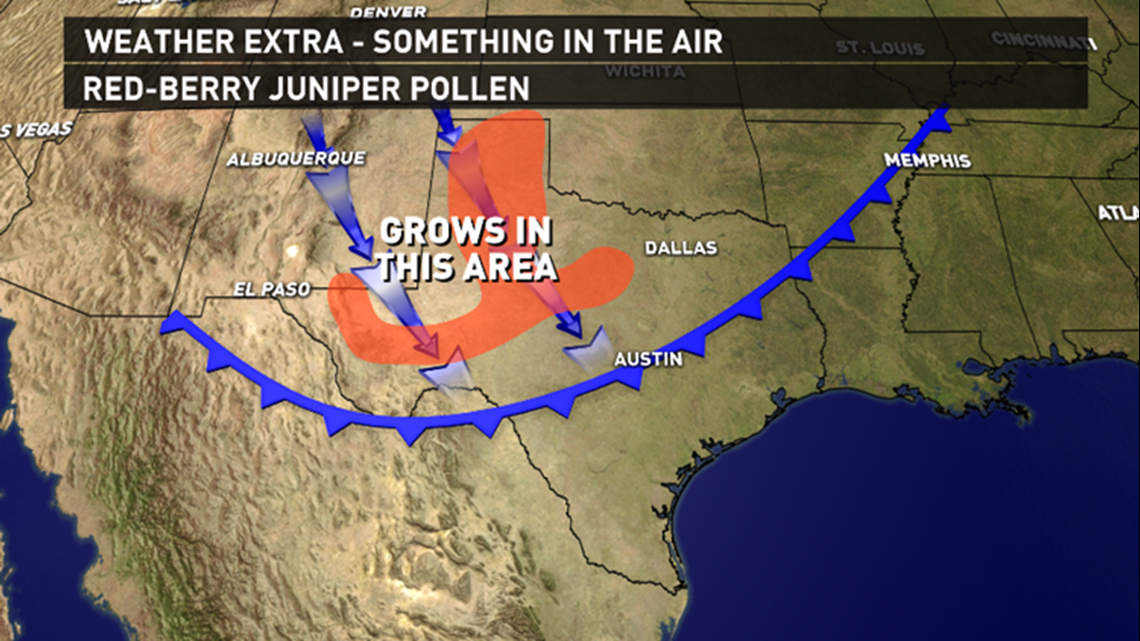 Since Juniper is related to Mountain Cedar, some can feel similar symptoms as Cedar, although not as severe. The good news: Juniper season is short. Starting in October, and peaking in November, Red Berry Juniper season typically ends by early December.
Speaking of early December, that's when we usually start counting Mountain Cedar pollen here at KVUE.
KVUE is the only television station that monitors and counts pollens and molds levels seven days a week from our North Austin Studios.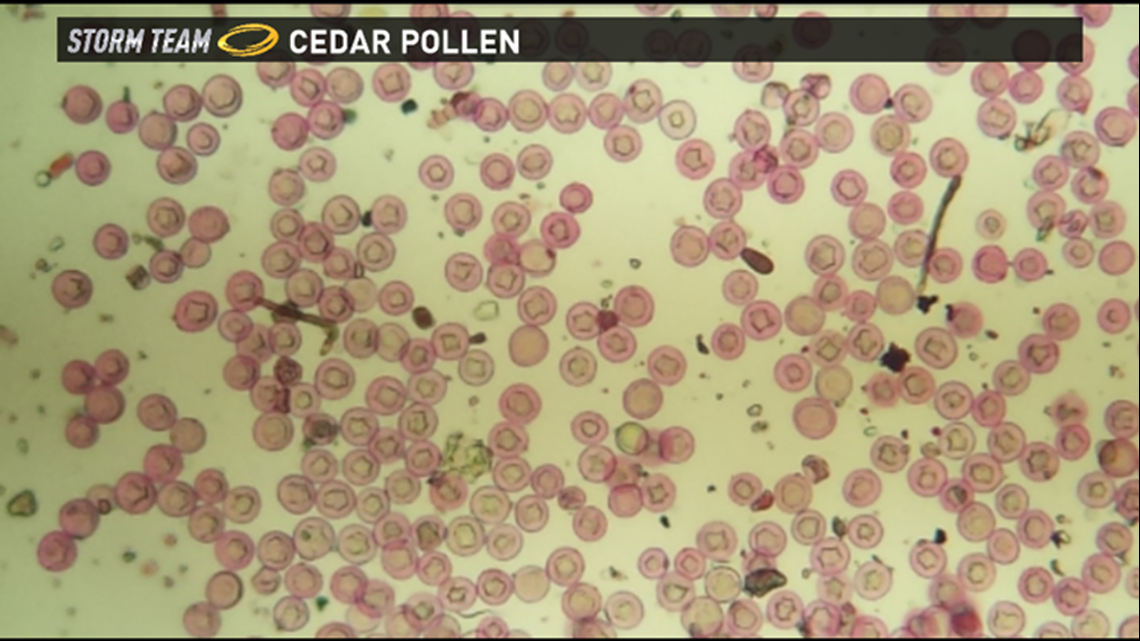 Lastly, Cedar season increases by the last week of December, then peaks by the end of the second week of January.