Cedar pollen was reported in the "high" pollen count category for the first time this season on Saturday, Dec. 26.
Rain last week helped settle down pollen levels, giving us a break from cedar season. A dry, north wind has brought cedar pollen levels up to over 5,800 gr/m3 on Monday, Jan. 4.
This is the highest level this season so far.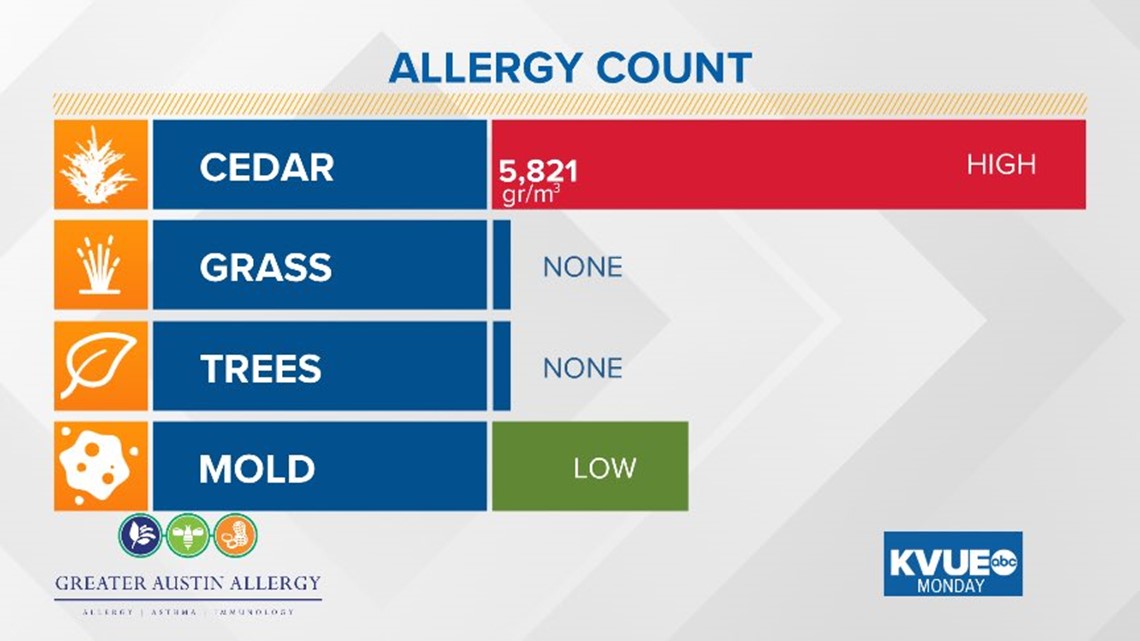 Cedar pollen is expected to stay elevated through Tuesday. Wednesday's forecast calls for rain, which should help settle down the pollen count. Levels could bounce back for the weekend as dry weather and a north breeze return for Central Texas.
Cedar season typically starts in early December and lasts through mid-February. The peek of the cedar season is usually the first two weeks of January.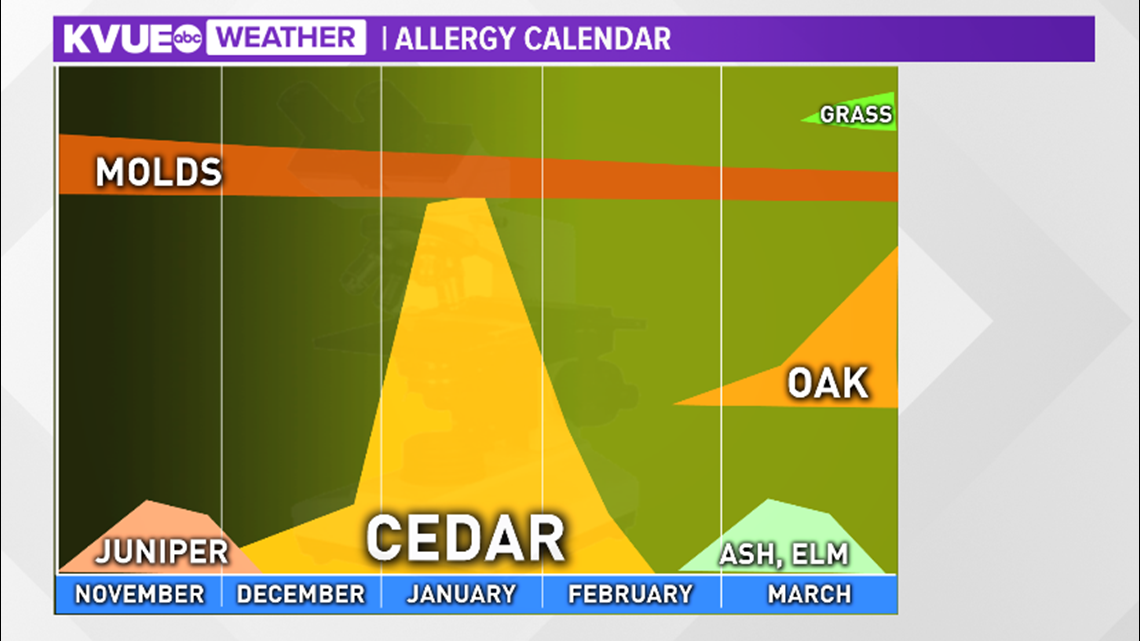 According to Texas MedClinic, mountain cedar is considered the most allergenic tree in Central Texas and can cause numerous symptoms, such as sneezing, runny nose and watery eyes. Some symptoms might even mimic those of COVID-19, like headaches and partial loss of smell.