AUSTIN, Texas — Our first legitimate taste of fall is now just days away. A strong cold front arrives Sunday night into Monday morning, bringing with it widespread rain and our coolest air so far of the season.
Even on Sunday, we're expecting most of the day to be dry with a high temperature near 90 degrees. By mid- to late-afternoon, we'll start to see some scattered showers and storms develop ahead of the front, but these would bring just passing rain to the festival. However, if we do not receive measurable rainfall at Camp Mabry at all on Sunday, it will be the first ACL without rainfall since 2017. This does not count the 2020 virtual celebration, where there was no measurable rain recorded at Camp Mabry during that three-day period.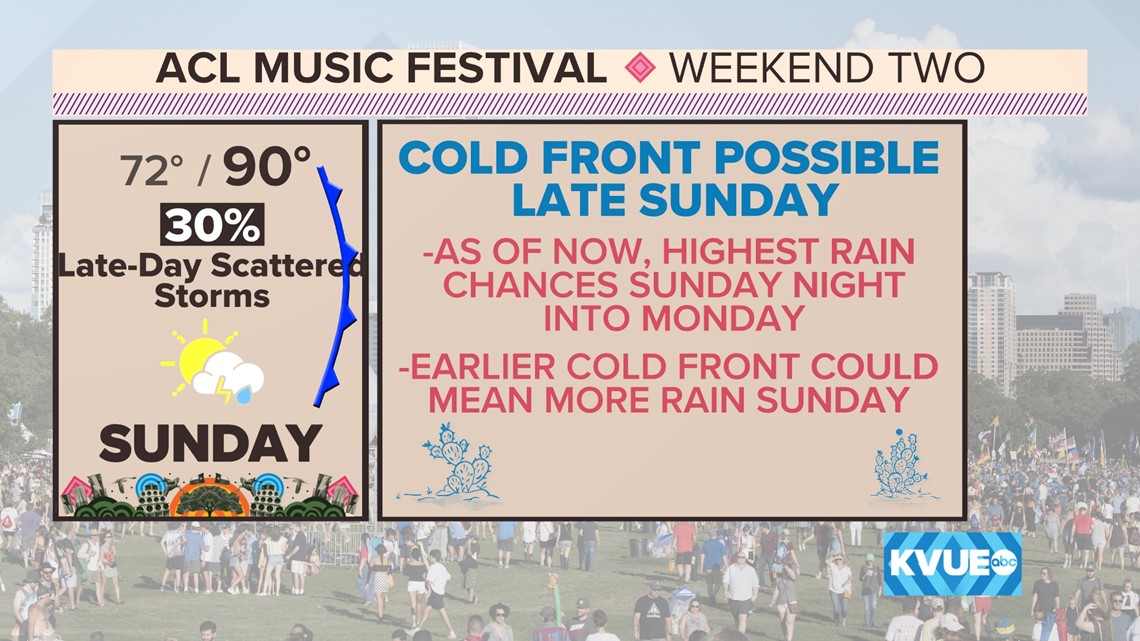 Even into 10 p.m. as the final acts come to an end, we're still expecting the most widespread rain to be north of Austin. If the heaviest rain is in Burnet and Llano Counties and the Hill Country, would be a huge help to our Highland Lakes system. So there could certainly be scattered rain and storms through the second half of Sunday, but at this time it looks like the widespread rain will hold off until after the festival.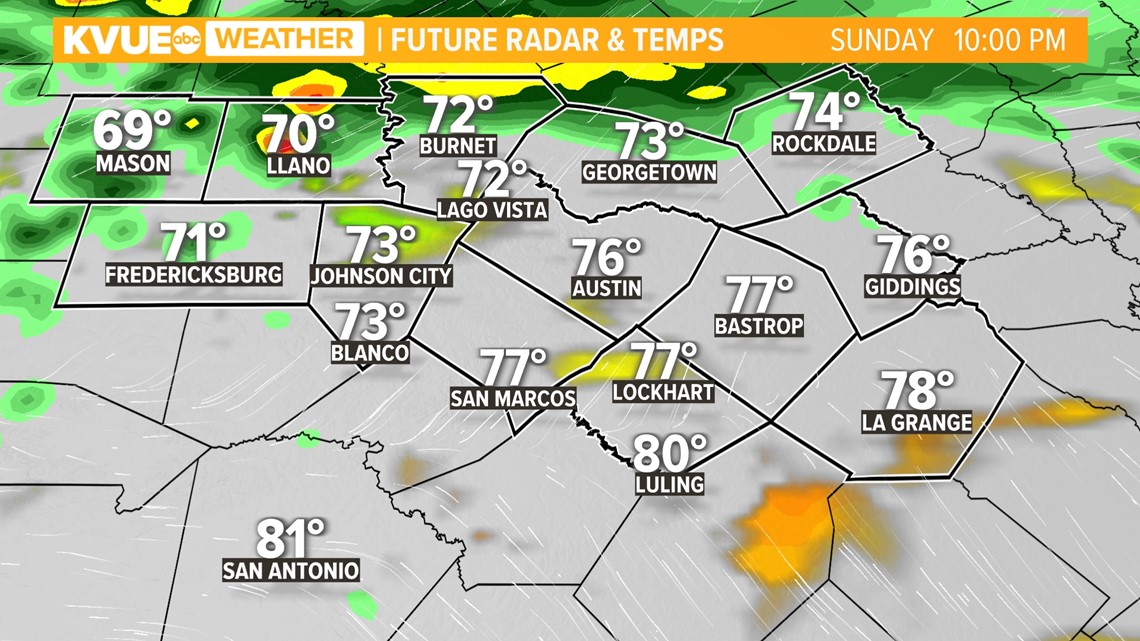 Sunday night into Monday we see the widespread rain and storms move in. We're still on track for anywhere from 0.5 to 1.5 inches on average from Sunday night through Monday afternoon. Dry weather returns on Tuesday, but the cool air will stick around with chilly mornings and crisp afternoons!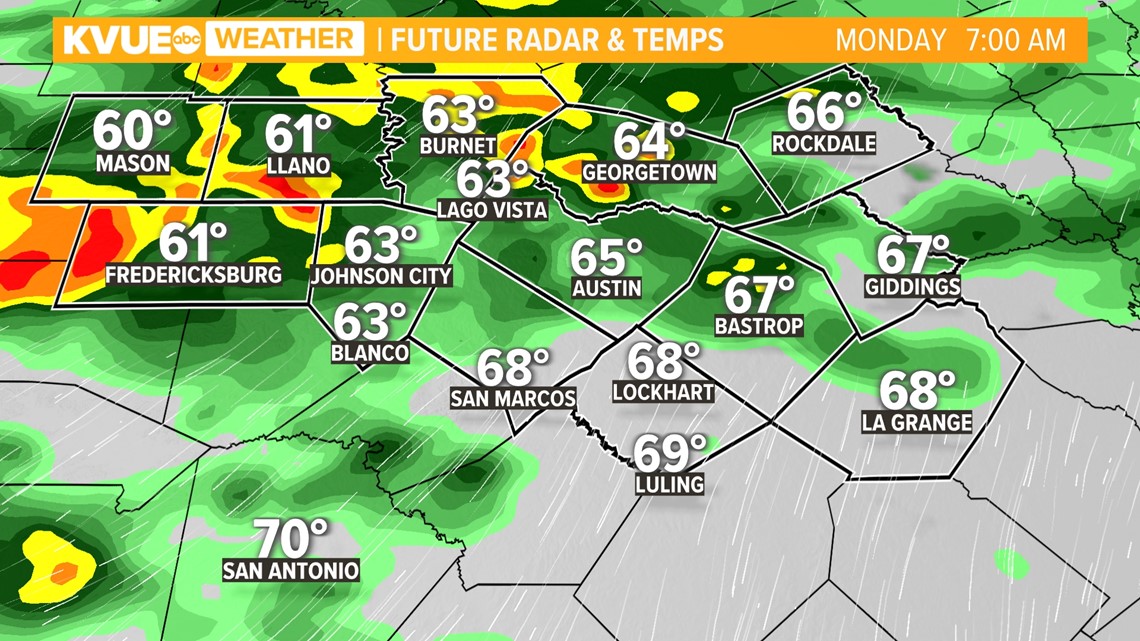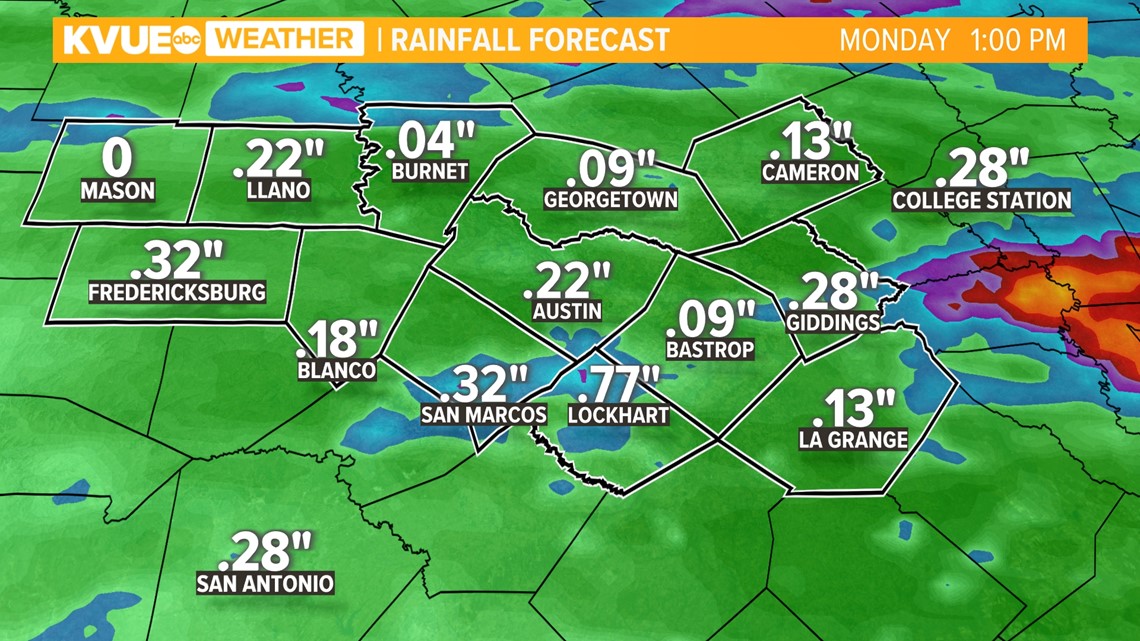 The KVUE Storm Team will continue to closely monitor this developing forecast.
In the meantime, the extended forecast can be found below: