AUSTIN, Texas — This blog is no longer updating. Click here to get the latest on Imelda's impact on Central Texas.
Within one hour on Tuesday afternoon, a tropical system in the western Gulf of Mexico went from being a tropical depression to Tropical Storm Imelda, to making landfall near Freeport, Texas.
Imelda is now a tropical depression moving through southeast Texas.
The system is expected to produce heavy rainfall over the next few days that could trigger flash flooding in southeast and East Texas.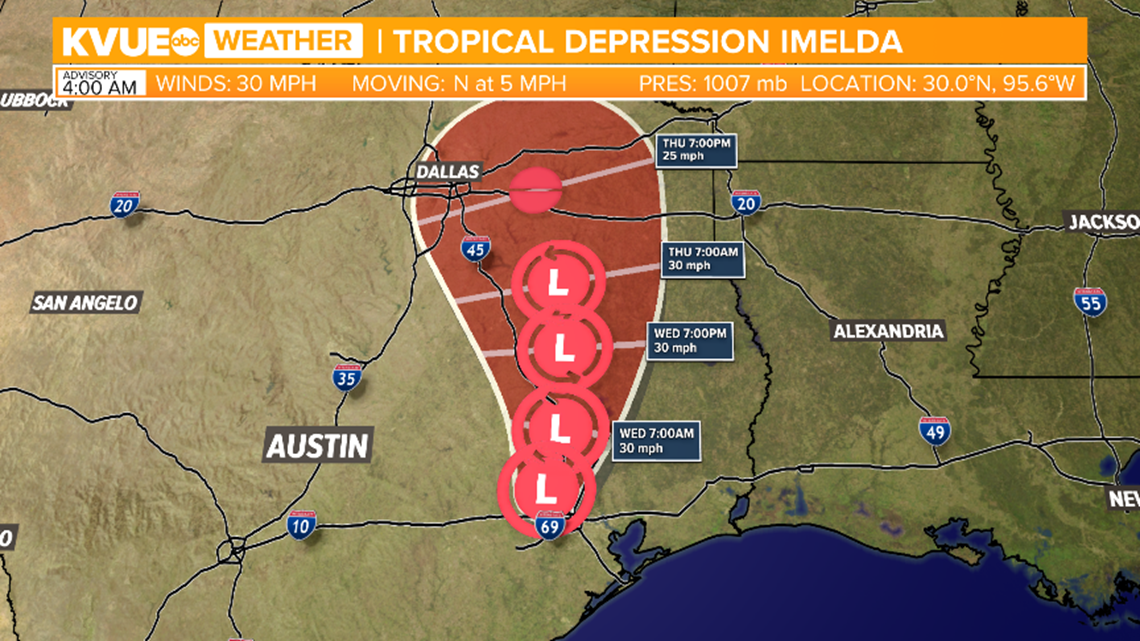 For Central Texas, expect widely-scattered showers on Wednesday, but mainly for areas east of Interstate Highway 35. Scattered showers and storms are in the forecast Thursday.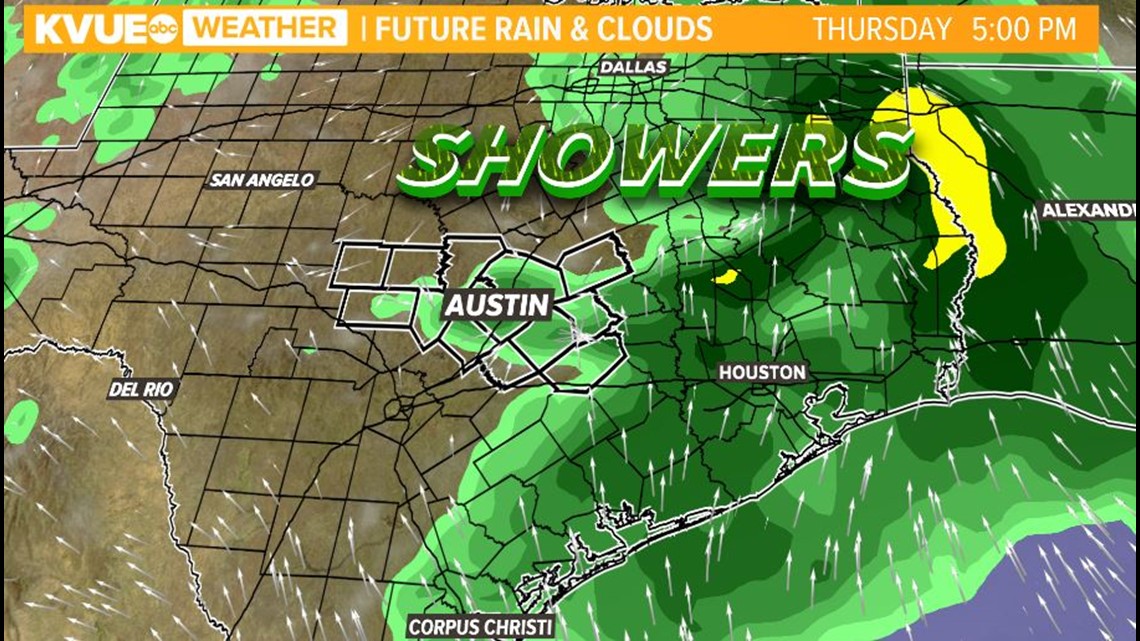 Lingering showers for Friday and just spotty to isolated activity this weekend. Rainfall amounts will be less than an inch for most locations.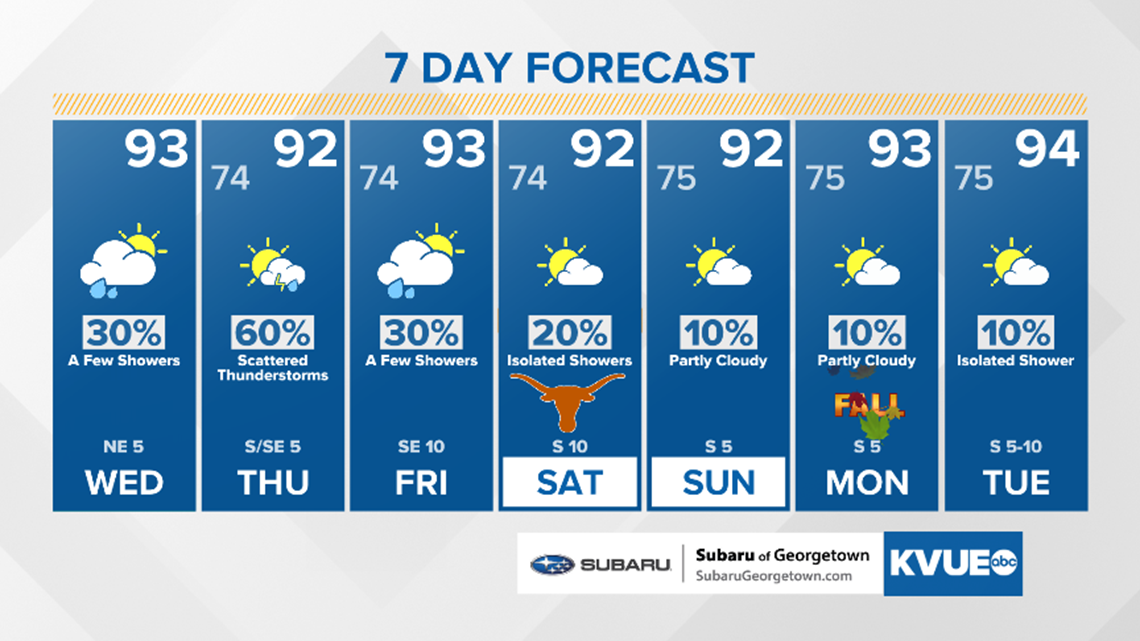 For Central Texas, rainfall amounts will range from a trace of rain in the western Hill Country to two inches for areas east of I-35.
The upper Texas Coast will see the most rainfall with widespread five to 10 inches and isolated amounts as high as 15 inches.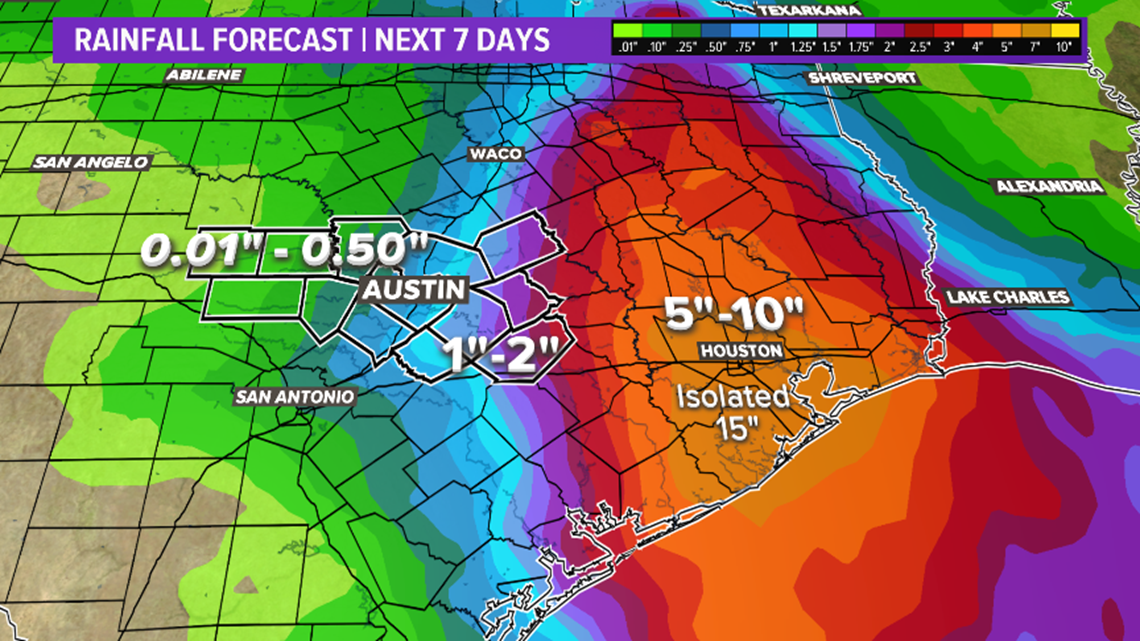 This comes as good news, as the latest Drought Monitor is showing an increase of moderate and severe drought conditions across the area. Extreme drought conditions are now being reported in eastern Williamson County and central and western Milam County.