AUSTIN, Texas — The KVUE Daybreak crew got competitive in their latest edition of Daybreak Exercise Adventures.
KVUE's Leslie, Jay, Bryan and Anavid all headed out to the Dell Jewish Community Campus and tried their hand at pickleball.
PHOTOS: KVUE Daybreak plays pickleball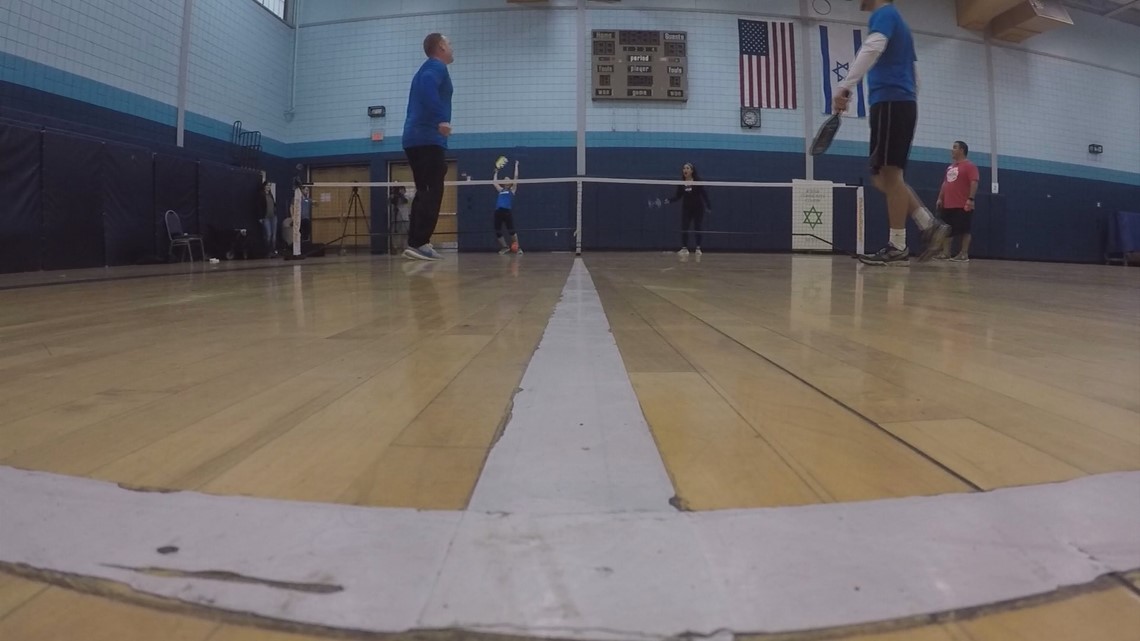 Pickleball has been around for more than 50 years and is very similar to ping pong and tennis all wrapped in one. It all started in a small island community just outside of Seattle, Washington.
RELATED:
KVUE Daybreak reaches new levels pole vaulting
KVUE Daybreak cranks up the heat doing hot yoga
KVUE Daybreak masters the art of self-defense with Krav Maga
And if you're curious, the sport got it's name from a furry friend – a dog named pickles, who would chase the ball and run off with it!
RAW VIDEO: KVUE Daybreak gets competitive playing pickleball
If you wanna check it out, you can head over to the Jewish Community Center off of Far West Boulevard and Hart lane. They host pickle ball matches every Friday at 10 a.m.