AUSTIN, Texas — Don't mess with Team Daybreak!
The KVUE morning team tested out a few fun and unique ways to break a sweat in Austin as part of the "Daybreak Exercise Adventures" series.
From hot yoga to pole vaulting, Team Daybreak had a taste of it all.
Here are some of the fun workouts that were highlighted this week.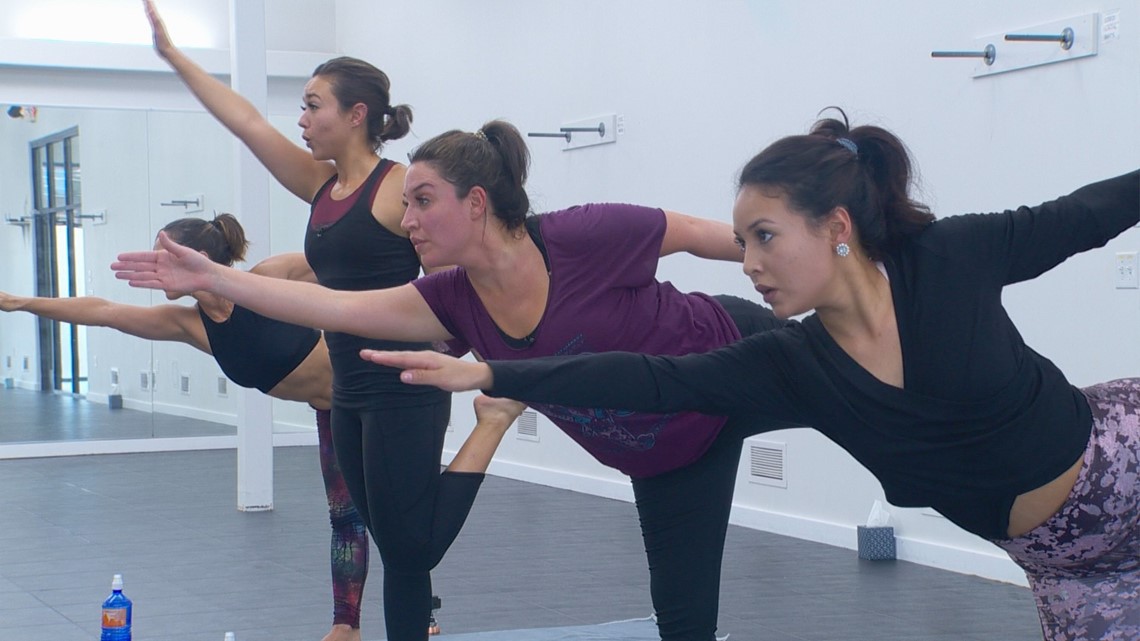 From relieving stress to boosting your brain power, yoga can improve not just your strength but your mind.
Team Daybreak rolled out our mats, turned up the heat and signed up for a hot yoga class in North Austin.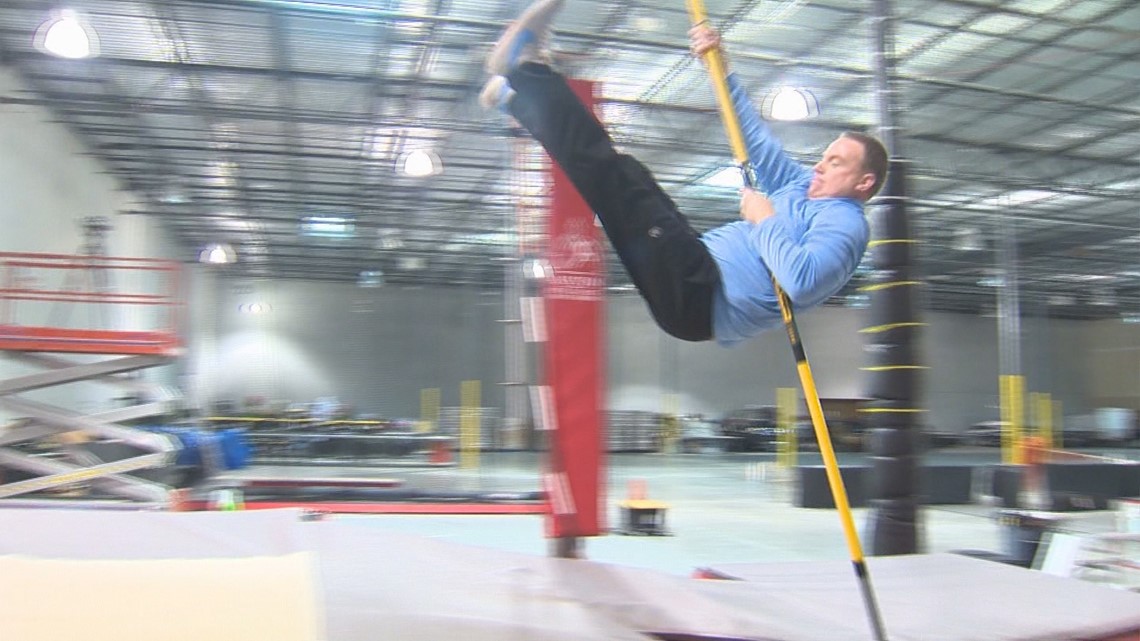 Austin Pole Vault and Throws opened for business in November of 2018 and has already established itself as one of the premier indoor pole vault facilities in the entire state.
The great thing about Austin Pole Vault and Throws is that you don't have to be a pole vaulting veteran to have a really great time.
Erika Lopez, Jay Wallis and Bryan Mays gave it a try and thanks to some great coaching, all three were able to have some success.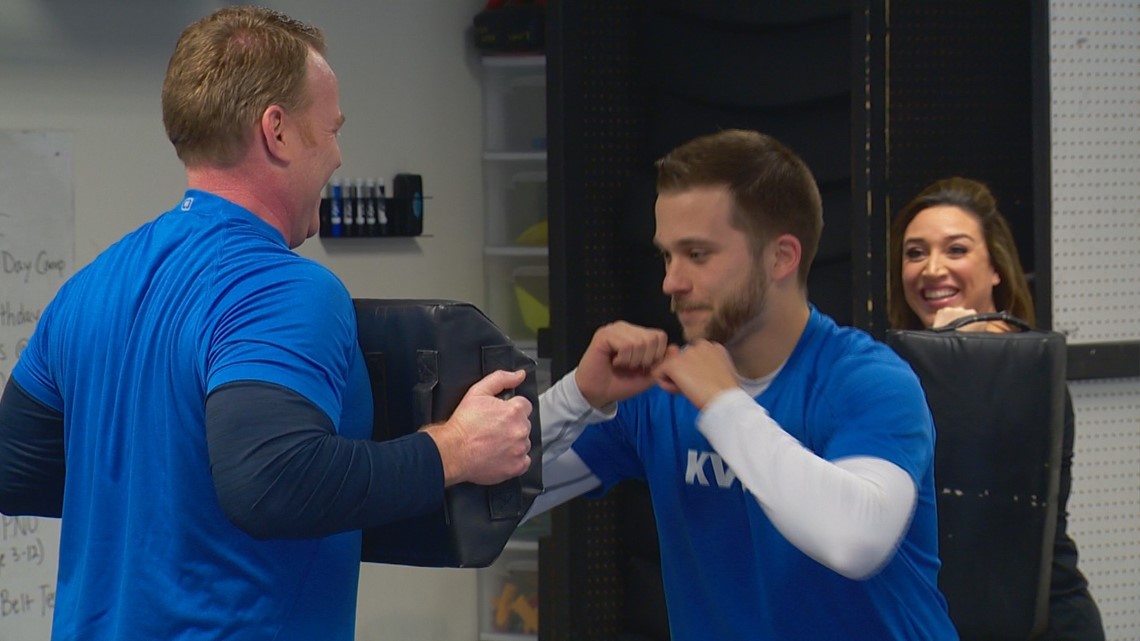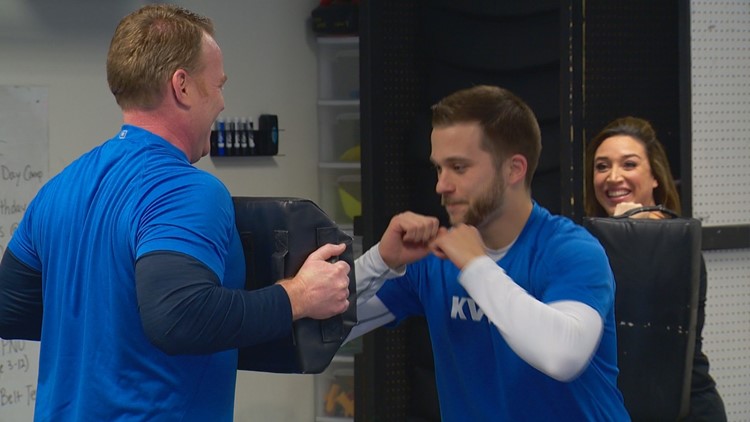 Team Daybreak took an intro course to Krav Maga with Lions Krav Maga in North Austin. If you're wondering what Krav maga is, it's a military self-defense and fighting system that was originally created in Czechoslovakia, but migrated to Israel.
At Lions Krav Maga, they train you for real life-and-death situations that could happen to anyone at any time.
In training, Daybreak focused on the basics such as how to hit an attacker, how to take someone down and how to stay out of the "line of fire" if someone has a fire weapon.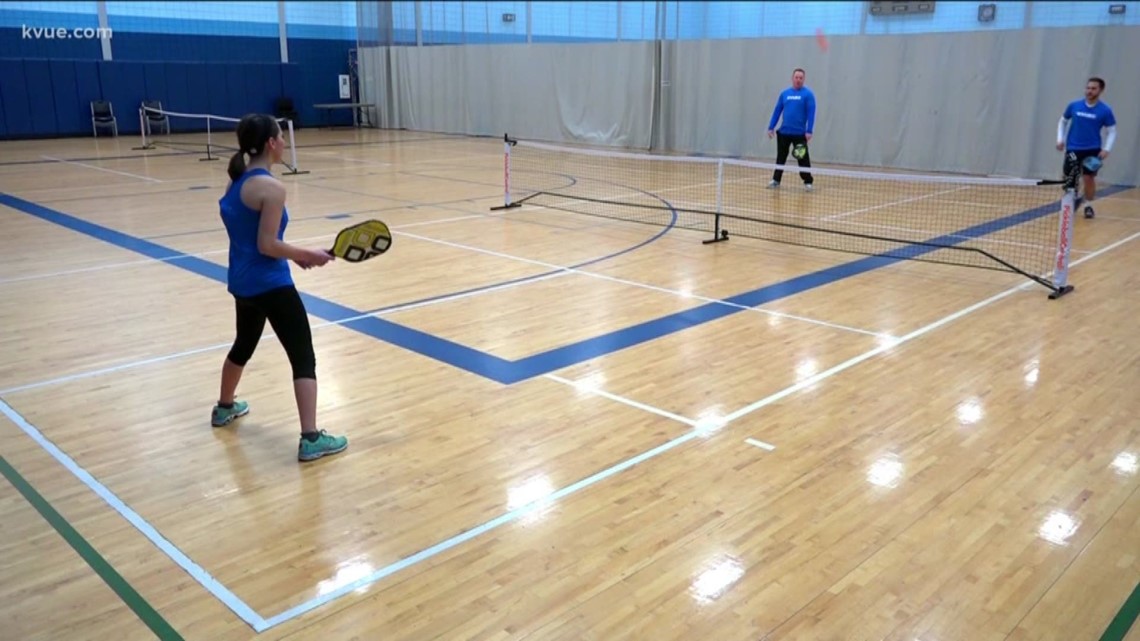 The KVUE Daybreak crew got competitive in their latest edition of Daybreak Exercise Adventures.