In collaboration with AUS's construction partners, Whiting-Turner and Siemens Logistics, there was a ribbon-cutting ceremony, or "wrench turning," event on Nov. 10 to unveil the newest baggage claim.
The new baggage claim comes after airport staff stated that they were working toward new designs to overhaul the baggage handling system back in January. Renovations were expected to cost upwards of $125 million and were set to be launched at the end of 2023, but AUS seemed to want to get ahead of holiday travel.
According to AUS Spokesperson Sam Haynes, about 50% of Austin flyers check a bag during the summer. During holiday travel seasons, the number of flyers that check luggage increases to 70%.
The event took place on the non-secure side of the Barbara Jordan Terminal in the baggage claim area near Carousel 1. Community members were invited to attend and hear from AUS leadership, as well as representatives from the City of Austin, including the City Manager Spencer Cronk and Councilmember Vanessa Fuentes.
"The record-breaking passenger growth AUS has experienced this year has been transformative," said Gina Fiandaca, assistant city manager of the SD23 Mobility Outcome. "Today we celebrate this momentous project milestone after roughly five years of pre-design, design and enabling work to get us to this point. This project is a great example of how the airport is not only expanding and growing the terminal's footprint, but investing in and improving existing facilities, which is critical as our airport continues to meet the needs of traveling Austinites."

The upgrades will increase output by 800 more bags processed in the near-term, the airport said, with goals to eventually process up to 4,000 bags per hour once the system is completed.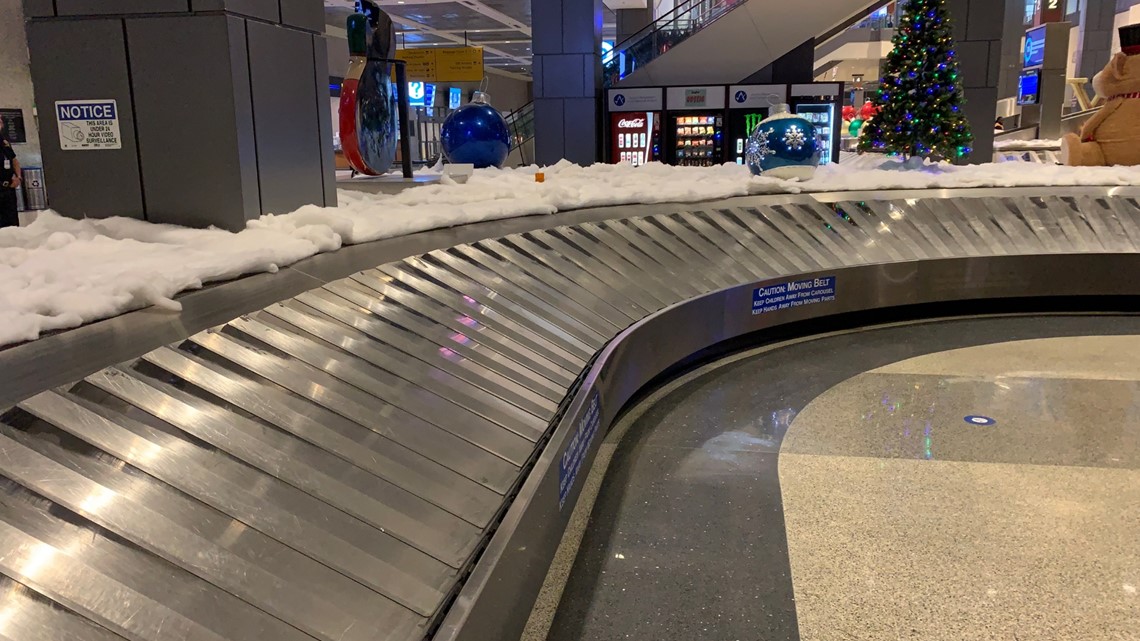 "As AUS continues to accommodate the growing, unprecedented demand for travel, we're thrilled to launch one of our first projects under our Journey with AUS airport improvement program," said Jacqueline Yaft, Austin-Bergstrom International Airport CEO. "The outbound baggage handling system is critical for sustaining passenger growth and will increase reliability, improve the flow of airport operations and in turn, create a better experience for passengers at AUS. This is just one of many investments we have planned for our airport in the coming years."
Preparation and pre-construction has been ongoing since December 2021. The initial part of the new system is expected to begin processing bags in late 2024.