At 10 a.m. on March 29, TxDOT celebrated the beginning of construction on the Capital Express North I-35 project in Austin. The project will cost $606 million and will be on I-35 between State Highway 45 and U.S. 290 East.
The project aims to create one high-occupancy vehicle (HOV) managed lane in both directions. Additionally, it will rebuild six bridges, add a diverging diamond interchange (DDI) located at Wells Branch Parkway, all entrance and exit ramps will be reconstructed and intersection bypass lanes will be added.
In addition to all these new additions to this portion of the corridor, shared-use paths with be built to accompany the highway.
"We recognize the importance of this project that offers enhanced safety, increased mobility and congestion relief, as well as more transit options," said Tucker Ferguson, TxDOT district engineer for Austin.
The renderings for the north project can be seen below, with the Wells Branch Parkway section and Tech Ridge area.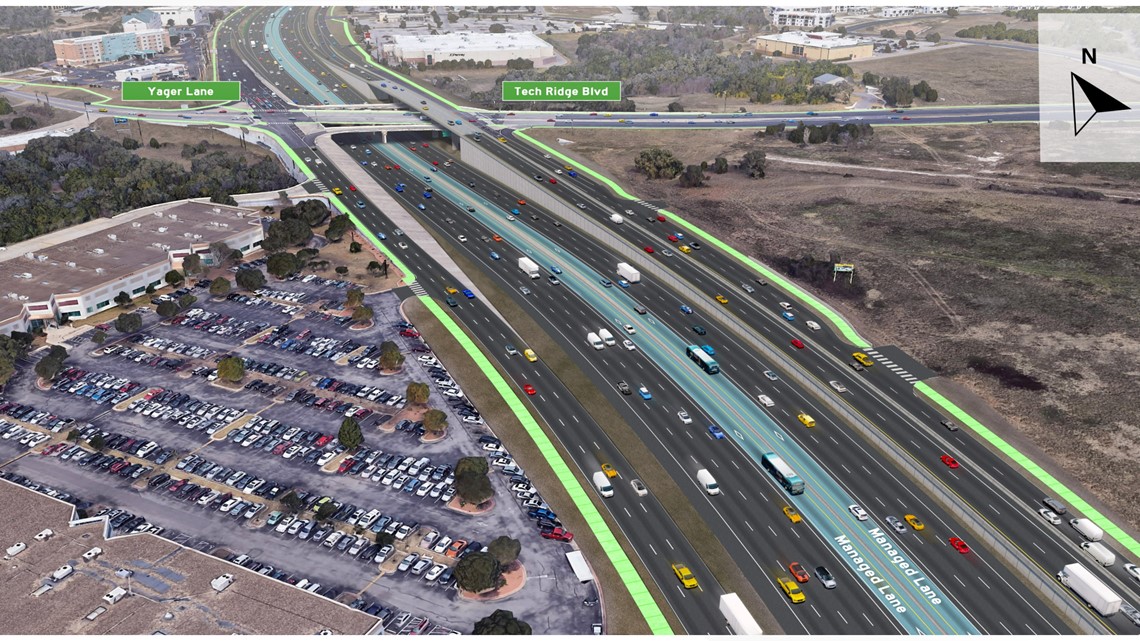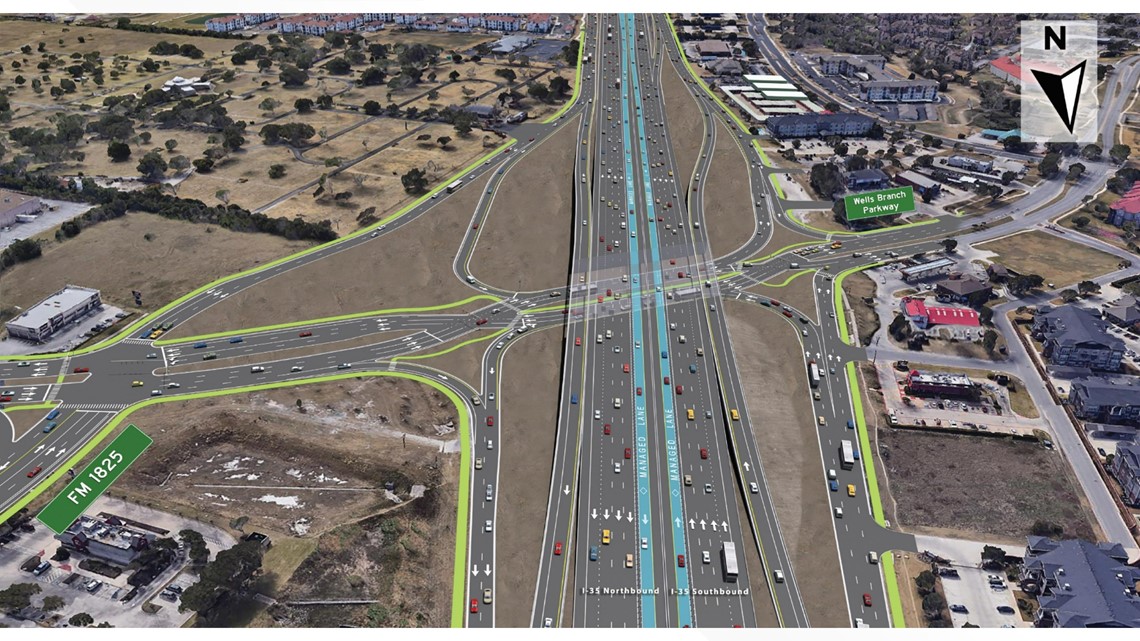 This is one part of three projects that TxDOT will be implementing across the city in an attempt to decongest I-35, which will cost a total of $5 billion. The part of the project with the most contention is the Capital Express Central project, also known as the "Cap and Stitch" project.
The central project would create an upper deck that would allow for trees, people and buildings, alongside a widened bridge and lowered highway.
Not everyone is in favor the project. Grassroots group Rethink I-35 protested during the groundbreaking at TxDOT's headquarters on Wednesday. Adam Greenfield helped lead that protest.
"Highway expansions are a discredited practice," Greenfield said. "They don't work; they make traffic worse."