AUSTIN, Texas — All lanes are now reopened on Interstate 35 northbound after large debris from the upper deck fell onto a portion of the lower deck on Tuesday night.
The incident occurred in the 3400 block of I-35 northbound, near the Manor Road ramp.
TxDOT confirmed a bridge rail was struck in a crash on the upper deck, causing the debris to fall. The area was closed while loose concrete was cleaned.
The left lane of the upper deck was also closed.
On Wednesday, TxDOT provided KVUE with a picture of the damage, in which a tire marks can be seen over a large crack in the rail bridge concrete.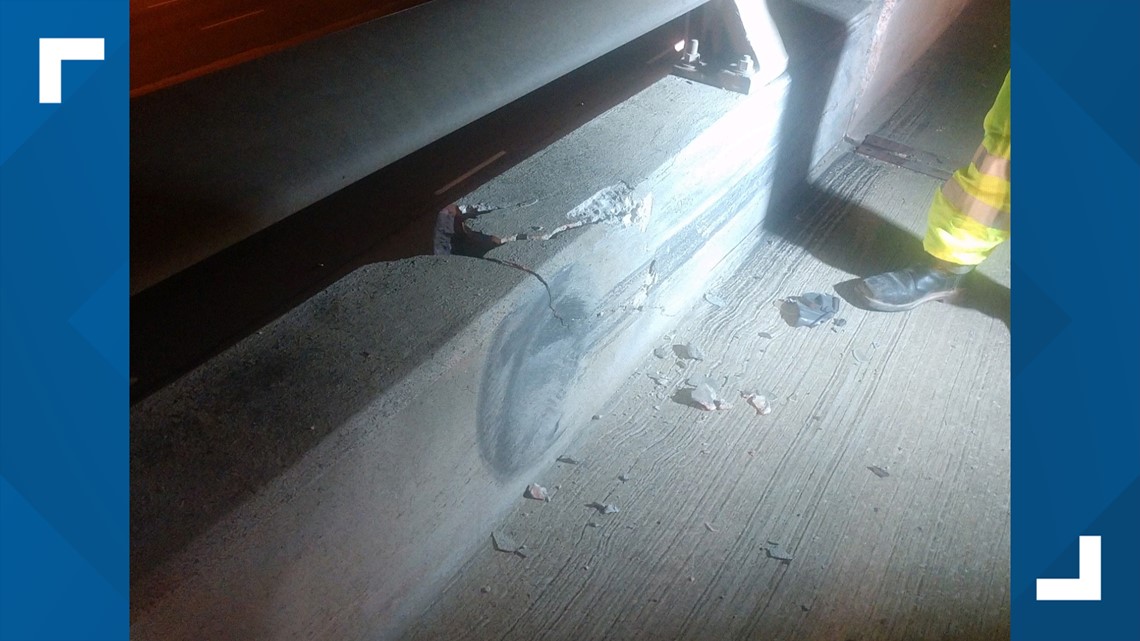 The area will be barricaded with warning signs and barrels to alert drivers and repairs will be made in the coming days.
The incident caused major traffic delays on Tuesday night.
Cleanup was completed around 11 p.m. and lanes were reopened in time for Wednesday morning's commute.