AUSTIN, Texas — A Texas football rivalry could make a comeback in the future.
The University of Texas and Texas A&M University presidents said Friday they want to renew their football rivalry, according to our partners at the Austin American-Statesman.
The Aggies' and Longhorns' football teams haven't played each other since 2011 when A&M left the Big 12 Conference to join the Southeastern Conference.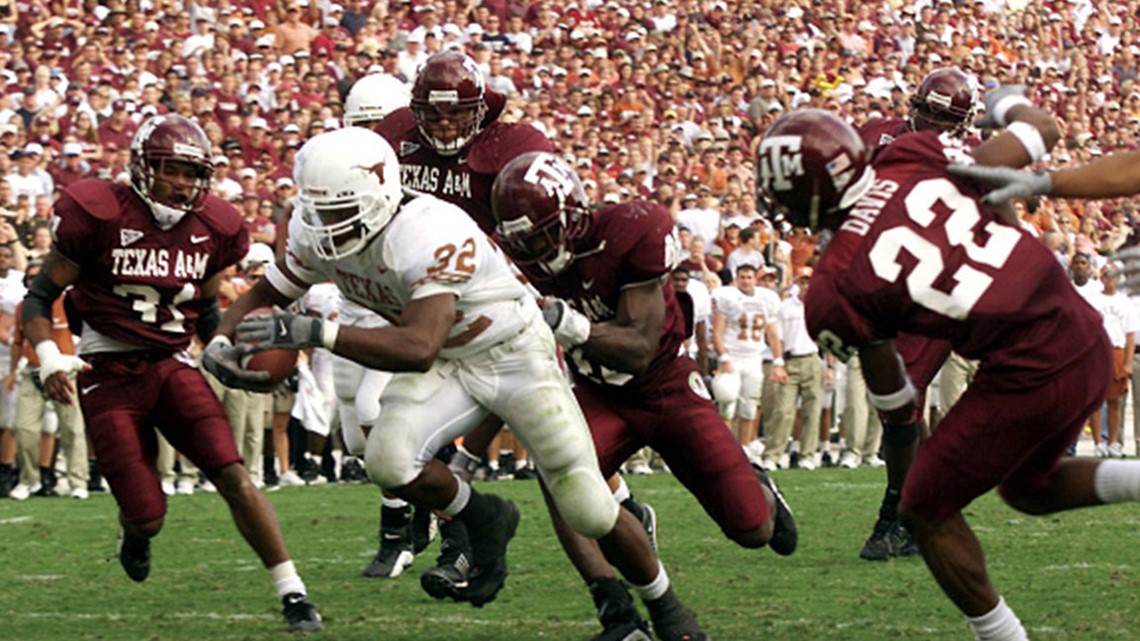 UT President Gregory L. Fenves and A&M President Michael K. Young reportedly told the Statesman that scheduling a game against each other is more complicated now.
In November, State Representative Lyle Larson filed a bill in the Texas House aimed at returning the classic Thanksgiving football game between A&M and the UT.
In a statement, Larson says that the state government "owe[s] it to Texans to do all we are able to bring back this storied rivalry....It's time for folks in Austin and College Station to get in a room and make a deal to restore the rivalry."