CEDAR PARK — Austin-based iSports Real Estate Development LLC announced Friday its plans to build a 157,000-square-foot sports complex off the southeast corner of U.S. Highway 183A Toll and Scottsdale Drive in Cedar Park.
The iSports Training and Performance Center will be an innovative medical sports retail center that will include two new regulation-sized National Hockey League ice rinks for youth and travel hockey, figure skating and curling programs; two turf fields -- one indoor and one outdoor -- for soccer, lacrosse, football, and numerous other sports; and areas for family entertainment, sports medicine, retail space and restaurants, all encompassed at the 157,000-square-foot facility.
"We aim to attract a wide range of businesses that are all connected to fitness and entertainment," said Eric Perardi, one of iSports Real Estate Development's principals, who also coaches local youth hockey teams. "Our hope is to create a family-oriented destination where physical fitness is fun for people of all ages, abilities and athletic interests."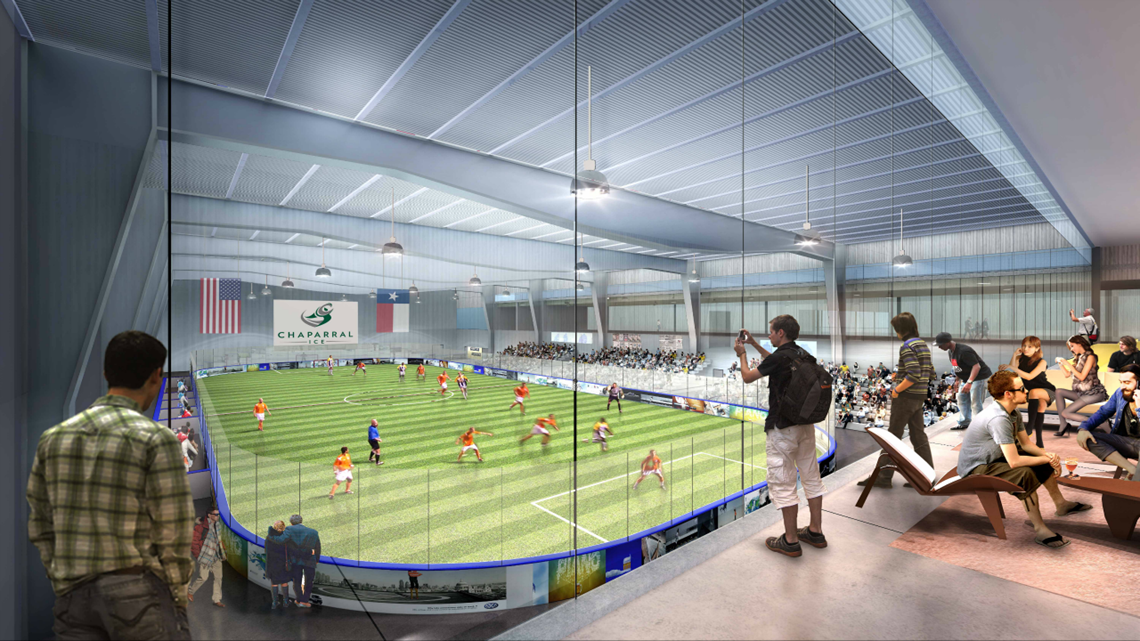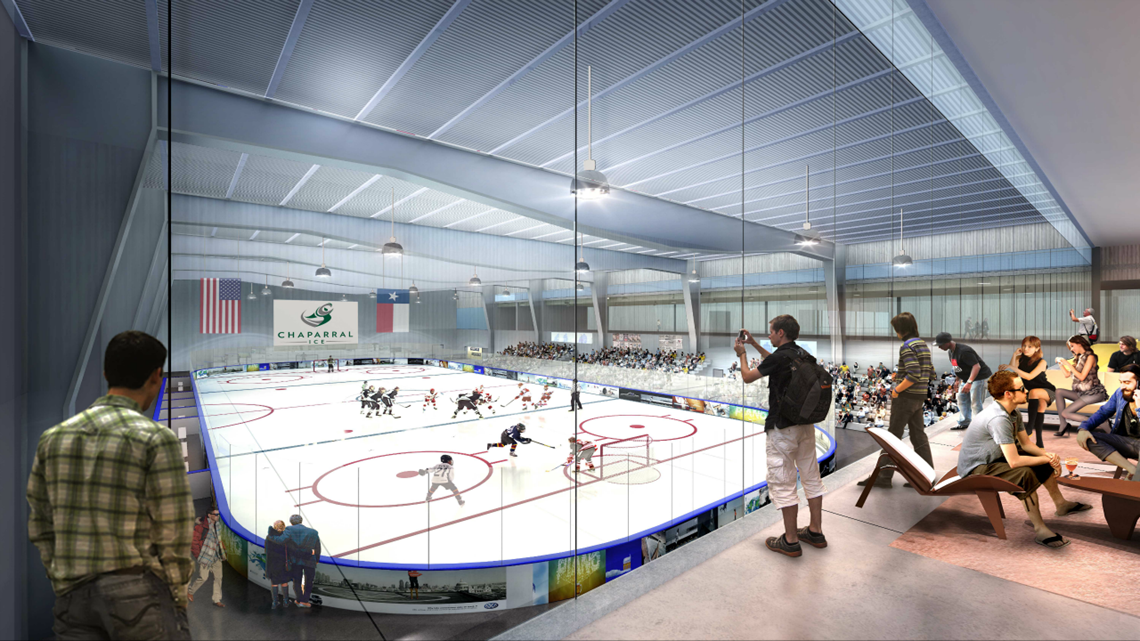 Chaparral Ice, the region's leading ice rink operator, is one of the sports tenants included in the project and will operate the ice rinks and turf fields.
"Chaparral at iSports is a huge step forward for athletic development in Austin. Right now, we hear a lot about how diversification of activities is the best path to success for our children. However, most parents shudder at the thought of driving from place to place, chasing two or more kids around the metro area," said Ryan Raya, owner of Chaparral Ice. "We understand entirely, so at iSports, we are bringing an array of athletics together in a single spot. We are very excited for this opportunity."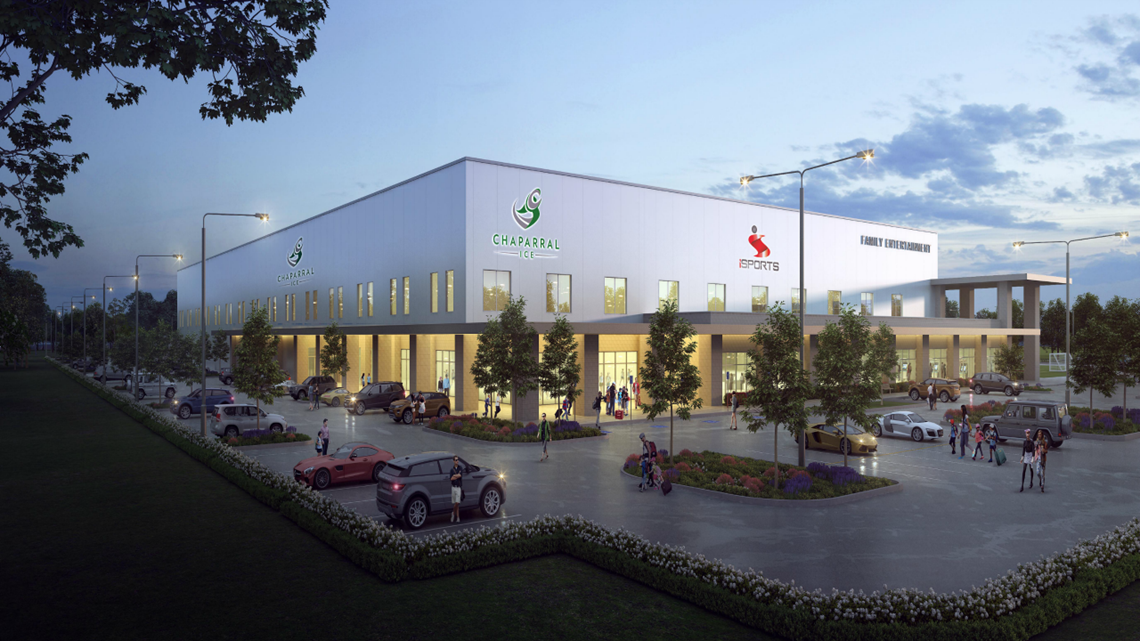 "This type of facility will rival the desired foot-traffic and customer exposure that fitness and sports organizations are currently seeking in standard retail developments," Perardi added. "Unlike a typical retail center, our tenants will obtain exclusivity for their respective offerings allowing the ideal synergistic structure."
Another key tenant in accomplishing that objective will be an augmented reality and virtual reality operator, which will provide athletes of all ages and abilities an opportunity to improve and enhance their skills in an injury-free environment, iSports told KVUE.
iSports is also looking for additional tenants that would operate competitive cheerleading and gymnastics, sand volleyball courts, medical and sports rehabilitation practice, as well as sports retail stores.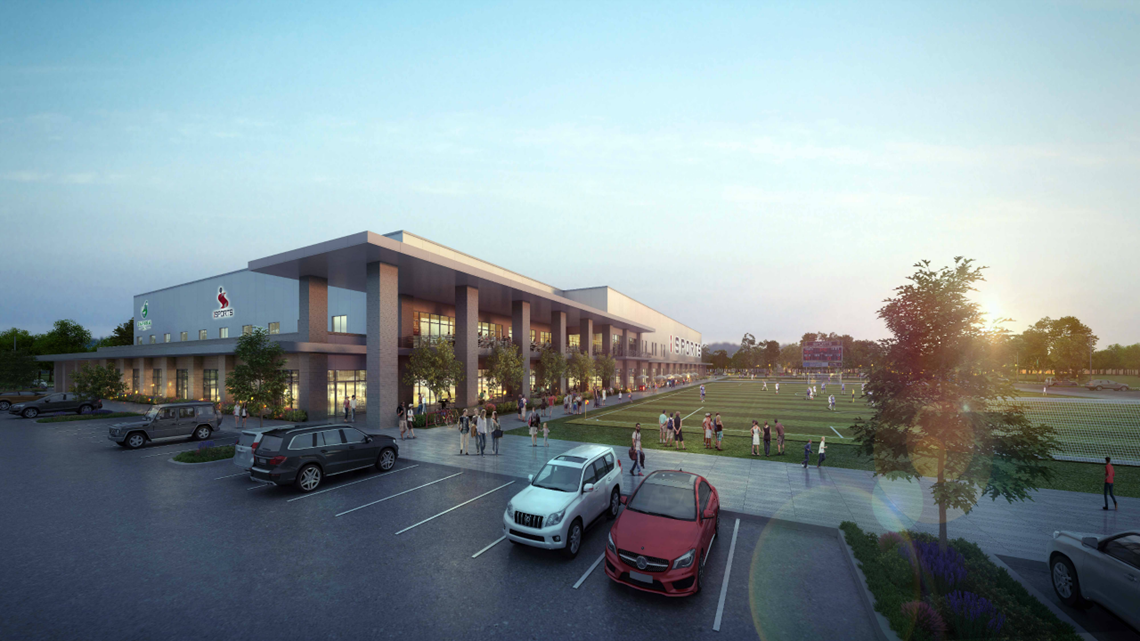 The project is expected to break ground in early fall of 2018.