In a new article from Forbes, COTA was ranked as the best track to attend a F1 race at. It's kind of hard to deny that ranking with the 3.426-mile track and myriad of events that take place on its many twists and turns.
Over the last decade, COTA has been a shining star of events in the City of Austin. In 2021, the F1 weekend brought in a total of $600 million to the region's economy and in 2022, upwards of 450,000 fans to the Capital City.
COTA was specifically designed by Hermann Tilke to have F1 racing occur on its track, so it was built to have fans gripping onto the edge of the bleachers' benches as each car progresses around a new turn.
Although COTA isn't extremely long like some of the other tracks around the globe (looking at you, Pescara Circuit in Italy with a length of 16 miles), drivers go through a change of 130 feet in elevation as they drive on the track and have to successfully get through 11 left turns and nine right turns to finish the race with 56 laps in under two hours.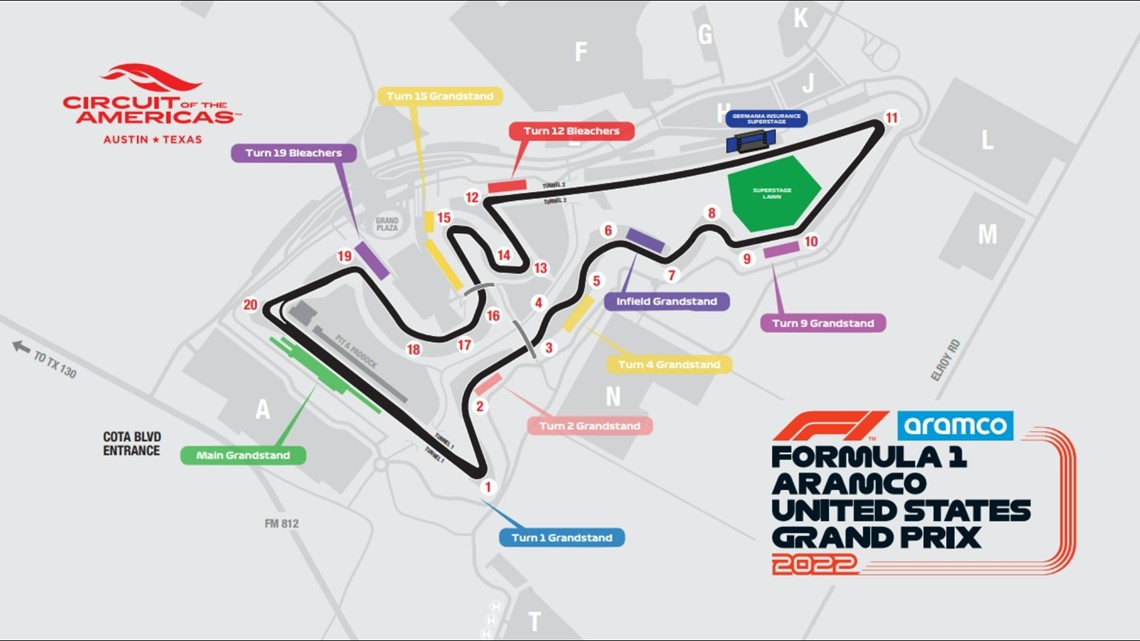 In addition to COTA, the Monaco Circuit in Monte Carlo; the Monza Circuit in Italy; the Montreal Circuit in Canada; and the Yas Marina Circuit in Abu Dhabi were the other "must see" tracks across the globe.
Read the full article from Forbes.