AUSTIN, Texas — The coin toss at the much-anticipated Texas versus LSU game was done by someone special.
Jacob Schick, a Marine veteran and amputee, did the coin toss at the game.
Schick is the CEO of 22KILL, a veteran organization that provides support for military families dealing with suicide and mental wellness. September is Suicide Awareness Month and since his injury, Schick has done a lot for the veteran community regarding mental health awareness among vets.
Schick is also an actor who has appeared in "American Sniper," "A Star is Born" and "The Mule."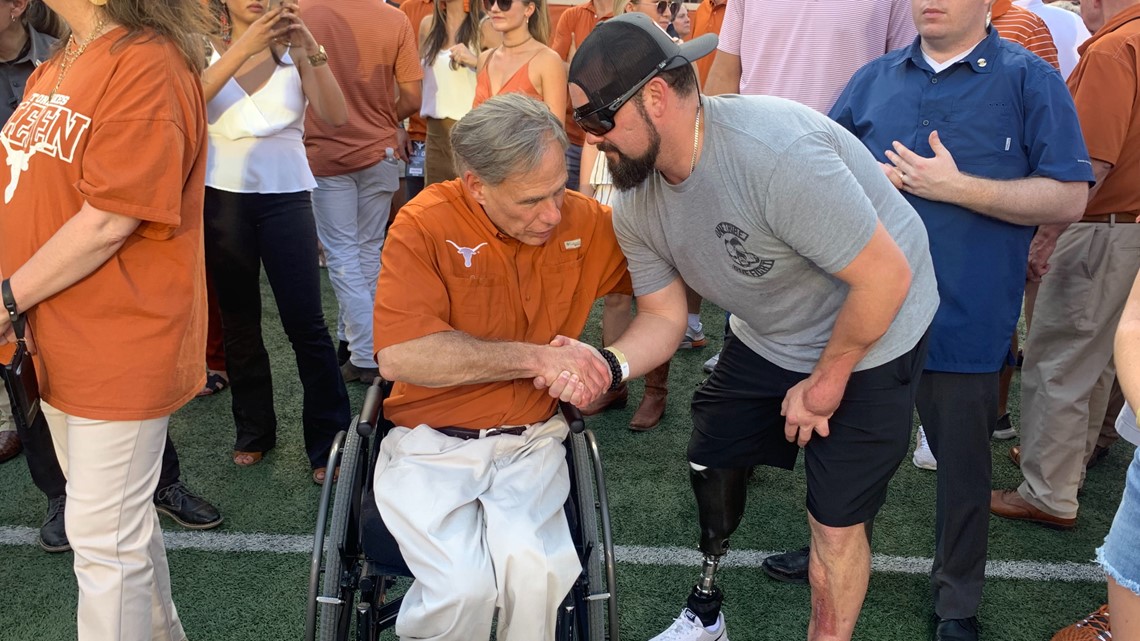 He is originally from Louisiana but currently resides in Dallas.
Last week's Texas football game also featured a special moment involving a veteran. The Longhorns chose Army veteran Mal Wiley to honor as the "Texas Lottery Veteran of the Game." After being discharged from the Army in 1958, Wiley worked for the Austin Police Department from 1959 until 1987.