MAINE, Maine — Earlier this month the Maine Principals Association (MPA) canceled the spring sports season for 2020. With no spring to focus on, the MPA turned its attention to the fall season.
On Thursday, the MPA approved six classification changes. The MPA Football Committee chair and Massabesic High School Athletic Director Brendan Scully released a memo to schools updating them with the new divisions.
The MPA also released additions to eight-man football.
Last year saw a big change for Maine High School football as ten teams participated in the modified version of the sport. A lack of interest from student-athletes and low participation numbers caused the change.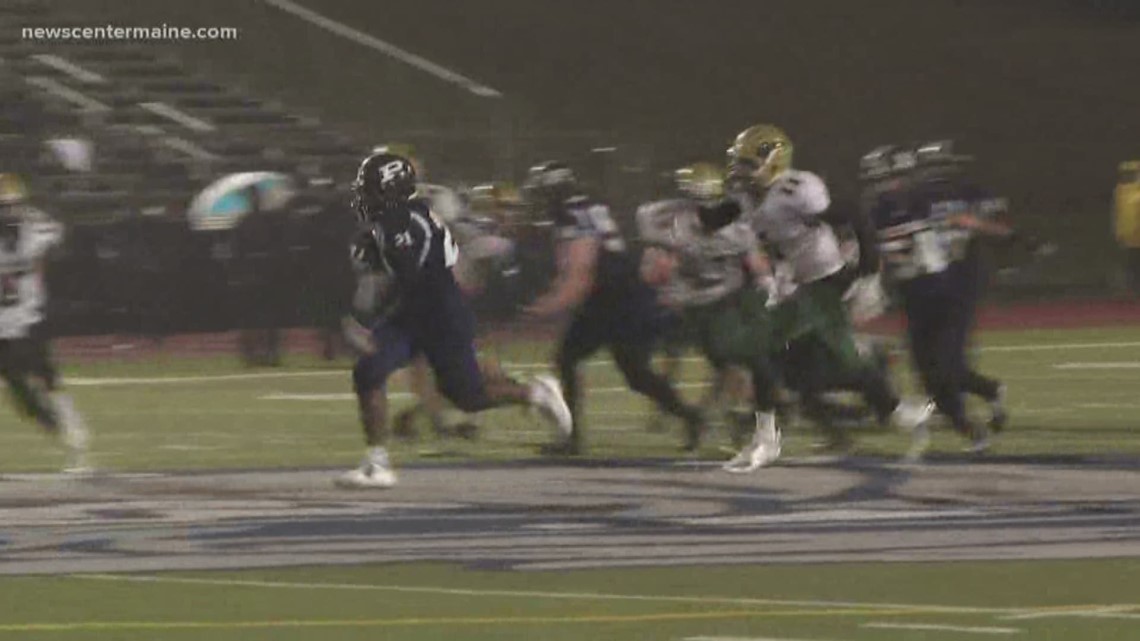 The variation of football will grow into 2020 as the eight-man format will expand to 26 teams in two divisions, large-school, and small-school.
The eight-man divisions, as well as the newly classified Class A and Class D, are not classified by region
The 12-team large-school division: Camden Hills, Cheverus, Ellsworth, Gray-New Glouchester, Lake Region, MDI, Morse, Mountain Valley, Mt. Ararat, Spruce Mountain, Waterville, and Yarmouth.
The 14-team small-school division: Boothbay, Dirigo, Dexter, Houlton, Maranacook, Mattanawcook, Mt. View, Old-Orchard Beach, Orono, Socopee Valley, Stearns, Telstar, Traip, and Washington Academy.
Class A: Bangor, Bonny Eagle, Edward Little, Lewiston, Oxford Hills, Sanford, Scarborough, and Thorton Academy.
Class B North: Brewer, Brunswick, Cony, Falmouth-Freely, Lawerence, Messalonskee Mt. Blue, Skowhegan, and Windham.
Class B South: Biddeford, Deering, Gorham, Kennenbunk, Massabesic, Marshwood, Noble, Portland, and South Portland.
Class C North: Belfast, Oceanside, Old Town, Hampden Academy, MCI, Medomak Valley, Nokomis, and Winslow
Class C South: Cape Elizabeth, Fryeburg, Gardiner, Levaitt, Wells, Westbrook, and York
Class D: Bucksport, Freeport, Foxcroft, John Bapst, Oak Hill Lisbon/St. Dom's, Madison/Carrabec, Poland, Winthrop/Monmouth, and Academy Hall Dale
Enrollment breakdowns per division:
Class A - 950 or higher
Class B - 600-949
Class C - 420-599