The Texas School for the Deaf Rangers football program has a unique way of producing a cadence on offense. A bass drum and a wooden bat are used to produce a beat for the snap count.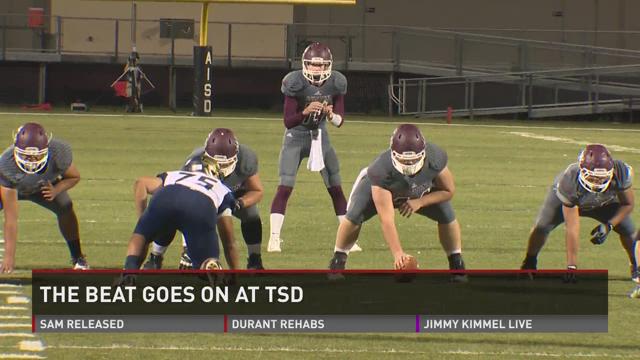 The drum and bat was first used in the early 1990's, but was discontinued a few years ago. The bat and drum was brought back this season.
The young ladies who cheer on the Rangers have always used a drum to produce a cadence for their cheer routines.
Click on the video player for the entire story.