AUSTIN, Texas — One week ago in Lafayette, Louisiana, Bryce Elder had a magnificent and dominating performance in his first-ever start as a UT pitcher.
One thing to keep an eye on Friday is how Elder will handle his first-ever home start as the Friday-night pitcher for the Longhorns. Texas hosts Purdue in their four-game home opening series.
So, I asked Elder earlier this week if he had ever dreamed of this situation, starting on a Friday night at Disch-Falk Field.
"No, I think some of it was because I grew up playing golf," said Elder. "As I got older, I looked back as a little kid coming here. I remember my memories of everything, of people. I think it will be pretty cool. I'm for sure looking forward to it. Hopefully we sell it out."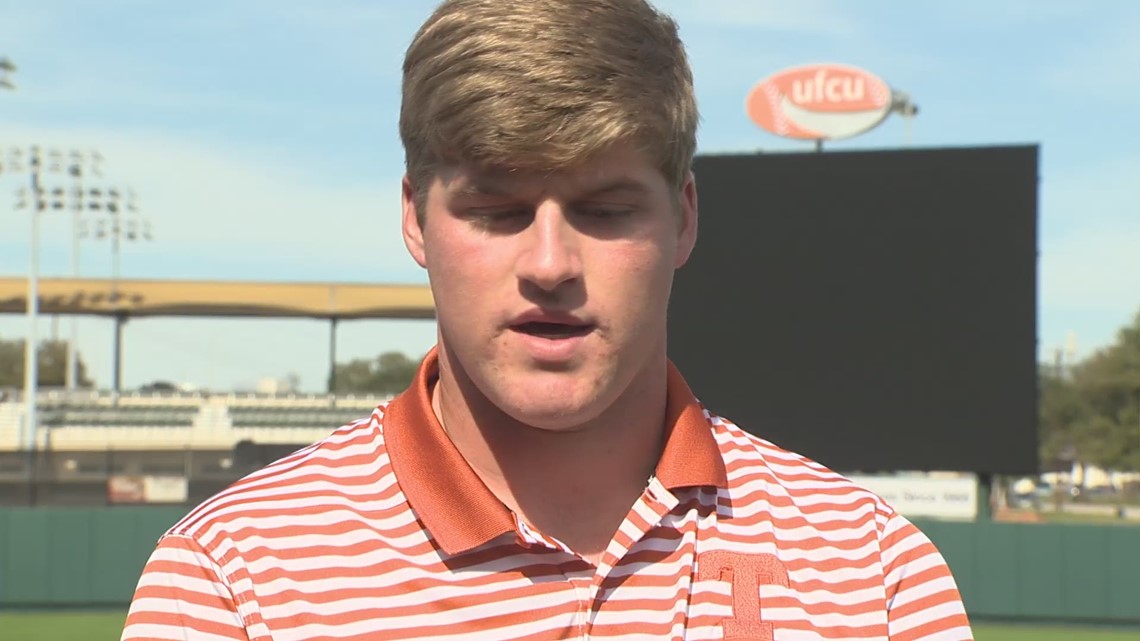 Yeah, Elder was a UIL state championship-contending golfer up in North Texas at Decatur High School.
First pitch for Friday's home opening series, game 1 vs. Purdue, is set for 6:30 p.m. A double-header is scheduled for Saturday. Game 2 begins at 1:00 p.m. Game 3 is tentatively set to begin at 4:30 p.m. Game 4 is scheduled for Sunday at 12:30 p.m.