AUSTIN, Texas — Austin's new MLS team has received its new name and color scheme. The team will be called the "Austin FC" and the colors for the club will be green and black.
The name and colors were revealed on Wednesday along with the team badge.
The badge incorporates elements that represent city pride, united roots, eleven layers, intertwined oaks and the FC tradition, according to MLS2ATX.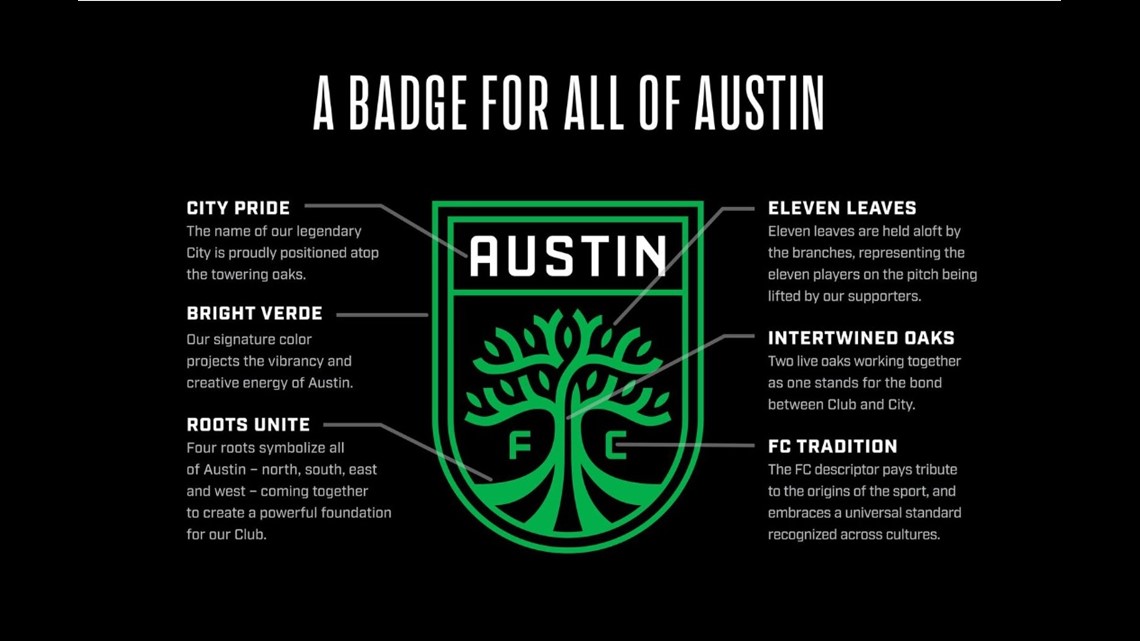 The four "roots" in the tree on the team badge represent the different regions of Austin -- north, south, east and west -- "coming together to create a powerful foundation for our club."
The intertwined oaks signify the "bond between Club and City" and the Eleven Layers stand for "the eleven players on the pitch being lifted by our supporters."
Austin City Council voted 7-4 earlier in August to bring an MLS stadium to McKalla Place in North Austin and gave the green light to Precourt Sports Ventures to build the stadium at the 24-acre city-owned property near the Domain.