AUSTIN, Texas — Roller derby can be found across the United States including right here in Austin with the Texas Roller Derby League. The women in TXRD are tough, determined, passionate and spunky.
The game is played on skates and each skater has a different derby name like "Anita Confess", "Netflix and Kill", "Break and Bake" and "Assault and Vinegar".
The skaters vary in age, personality, and body-type. While there are separate teams, TXRD is a close-knit community. The sport and group are important to all the women in TXRD.
"Being surrounded by people who are supportive of my quirks and my differences… it's vital to my personal and mental health", says skater Shipwreck.
The next TXRD bout is Saturday, May 18th at the Palmer Events Center. Click here for tickets.
PHOTOS: Texas Roller Derby League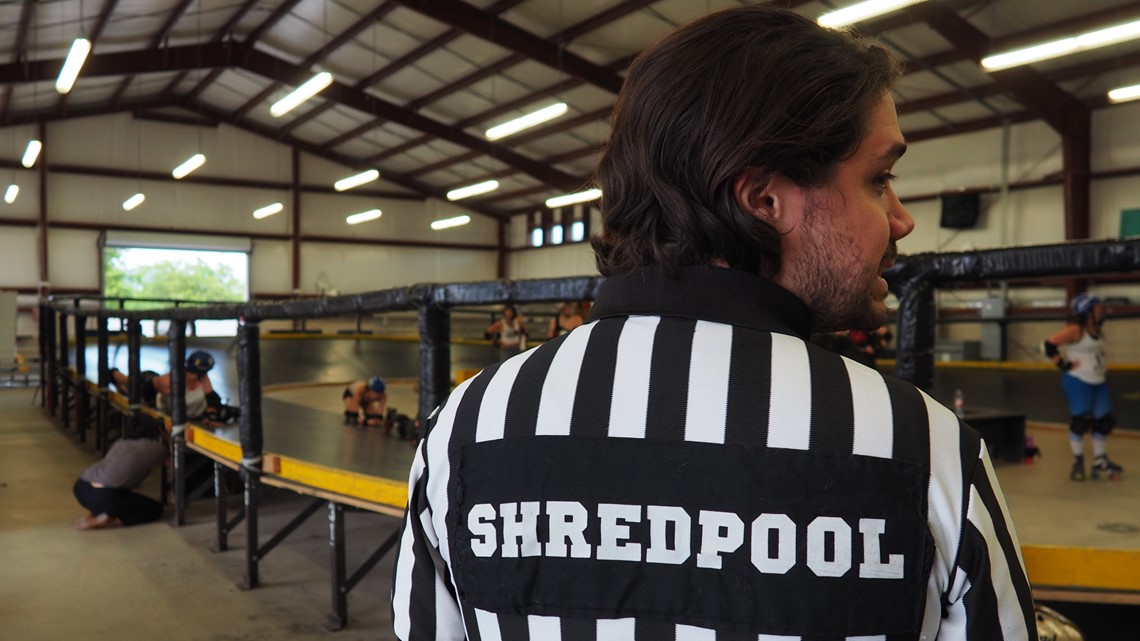 RELATED:
More than a Sport: Junior roller derby league promotes all-inclusive environment
Roller derby league helping young girls
Austin roller derby legend remembered after brutal death
Here's how the game is played:
The 'jammer', designated by the star on her helmet, is known as the sprint skater. Her object is to score points.
She scores one point per opponent she laps. The first whistle starts the pack, the second whistle signals for the jammers to begin.
The first jammer out of the pack is the lead jammer. The lead jammer is the only one that can call off a jam.
The 'pivot', designated by a stripe on the helmet, is the pacesetter for the pack.
Blockers set up plays to help their jammer get through the pack, and at the same time, they try to block the opponent's jammer.
A jam may last up to 60 seconds or until the lead jammer calls it off by placing both hands on her hip.
The game consists of four 8 minute periods played between two teams.
PEOPLE ARE ALSO READING:
Lake Dunlap's future is grim after spillway fails at nearby dam
Video: Suspected kidnapper grabs little boy at McDonald's restaurant
Austin crews taking over homeless camp cleanups under highways
You could score $10 'Hamilton' tickets through digital lottery