AUSTIN, Texas — Early voting kicked off on Oct. 13.
As eager voters head to the polls, that means people can expect long lines around the area. KVUE's John Gusky captured a photo of a long line at the Renaissance Austin Hotel at the Arboretum just an hour after the Arboretum Boulevard location opened on Oct. 13.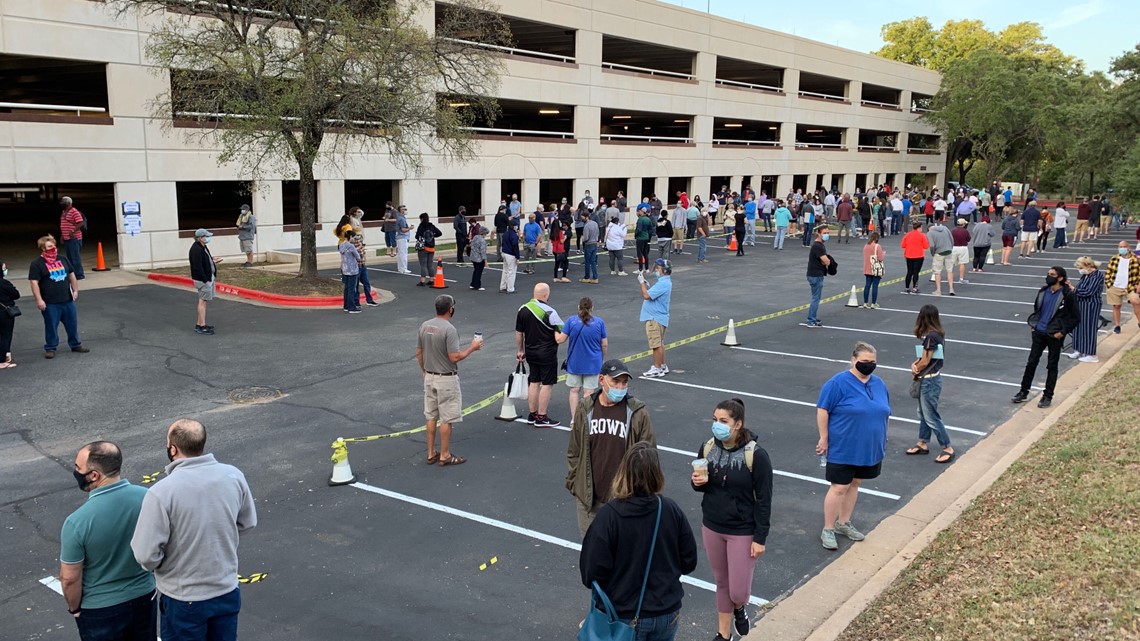 As far as wait times are concerned, the Travis County Clerk's Office has a map on its website that updates with the approximate wait times for polling locations around the City.
Travis County Clerk Dana DeBouvoir told KVUE Monday that she didn't expect long lines during early voting due to the county's large number of early voting locations. However, she said Tuesday that the first-day turnout was bigger than her office anticipated.
"We knew that today [Oct. 13] was a big day. It's bigger than we thought. That's what's happening. We're thrilled to have them out here," DeBouvoir said. "With 37 locations, I didn't think there would be an hour-long line, but we are seeing that in some places."
'I voted' | KVUE viewer photos as Central Texans head to the polls
Be sure to check out KVUE's voter guide, which covers everything you need to know about the 2020 election, including what will be on your ballot.
Once the polls close on Nov. 3, KVUE will keep track of the 2020 election results here. Mail-in ballots that are postmarked before Nov. 3 can be received by local elections offices by 5 p.m. the day after Election Day, so mail-in ballots in Texas are expected to take longer to tally.