TEXAS, USA — Editor's note: The video above is regarding the new voting machines in Travis County.
A few hours after polling locations opened, many sites showed wait times clocking in at around 15 minutes or less, and some showed wait times of around 45 minutes to an hour.
However, some locations in Travis County showed wait times as long as 100 hours. For example, the Howson Branch Library at 2500 Exposition Blvd. in Tarrytown showed a wait time of 100 hours, and the Old Quarry Branch Library at 7051 Village Center showed a wait time of 20 hours.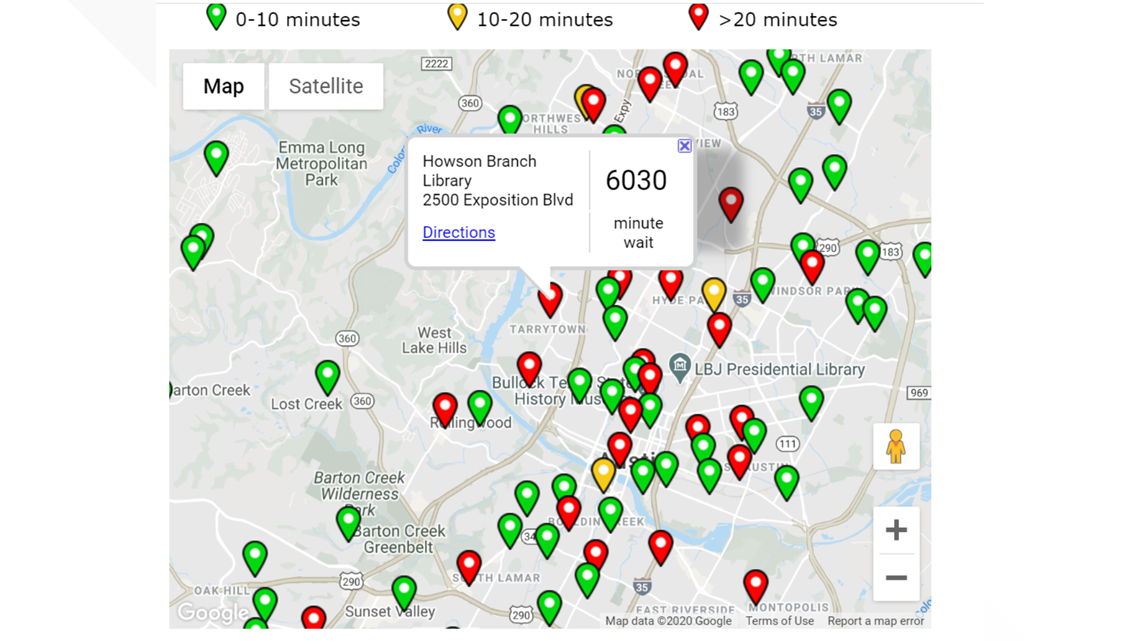 KVUE reached out to the Travis County Clerk's Office Tuesday morning about the wait times listed on the website. The office said at least one of the listed wait times were an input mistake.
The website should now be showing the correct wait times for various polling locations, the clerk's office said.
KVUE put together a voter guide that outlines what will be on your ballot and when and where you can vote, among other important information.