TEXAS — U.S. Rep. Beto O'Rourke (D) is hoping to unseat U.S. Sen. Ted Cruz (R) in the Texas Senate race in November.
Cruz and O'Rourke clinched their parties' nominations back in March during the primary elections and now many are looking forward to seeing who will come out on top in the general election.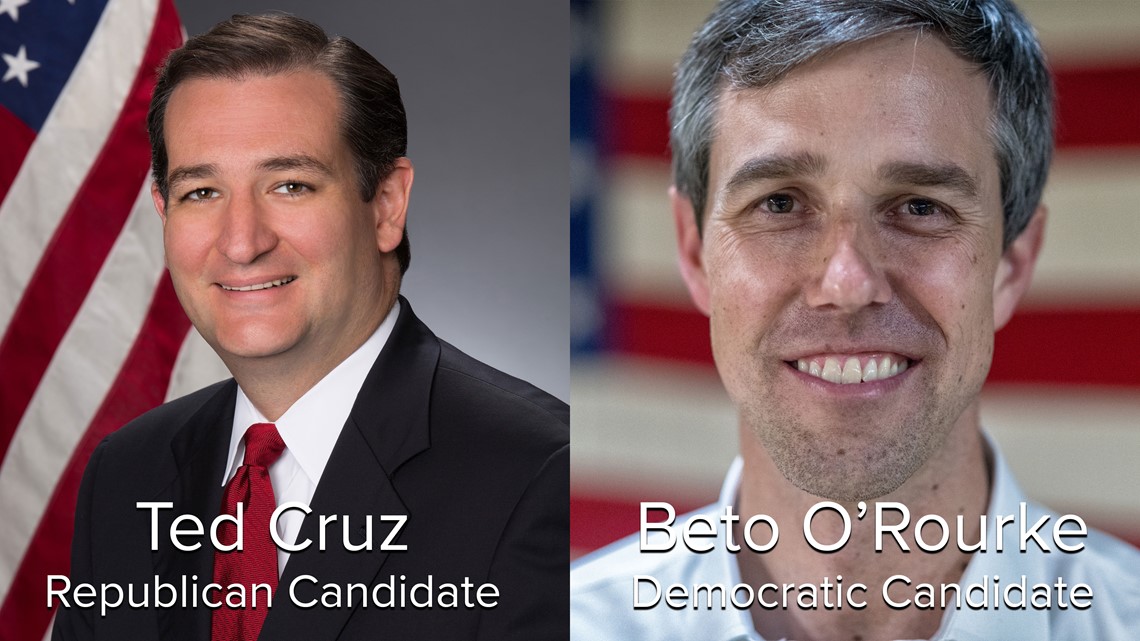 Cruz, who is hoping to keep his seat, is a Princeton and Harvard Law graduate who has held various political positions. Cruz served as an Associate Deputy Attorney General at the U.S. Justice Department and was a former Domestic Policy Advisor to George W. Bush in his presidential campaign back in 2000.
O'Rourke is a fourth-generation Texan who was born and raised in El Paso, Texas. In 2005, he ran for El Paso City Council and served for two terms before running for U.S. Congress in 2012. O'Rourke serves on the House Committees for Armed Services and Veterans Affairs.
O'Rourke entered the race as a virtually unknown lawmaker, but reported strong fundraising numbers early on in the race against Cruz. Although many people were skeptical that the El Paso Congressman could pose a threat against the well-established Cruz, polls show otherwise.
The two candidates have raised a substantial amount of money for this election. Together, the Texas Senate race has raised more than $30 million. Cruz is also backed by Political Action Committees.
Cruz has declined a request for an interview with KVUE.
Early voting will begin on Oct. 22 and end on Nov. 2. Election Day is Nov. 6.