AUSTIN, Texas — Design concepts released Tuesday by the Project Connect team provide a first glimpse at what Austin's Blue Line light rail could look like crossing Lady Bird Lake and entering the Downtown Austin transit tunnel.
Two design options will be presented to the community during a virtual public workshop on Tuesday night. One option, the cheaper one, is for a light rail and shared-use path. The more expensive option is for a light rail, a shared-use and a bus path. This bus path would run next to the light rail path, but when it gets to the north side of Lady Bird Lake, it would look more like a "double-decker" bridge.
A glimpse of each option is shown below.
Light rail, bike and pedestrian only: $150 million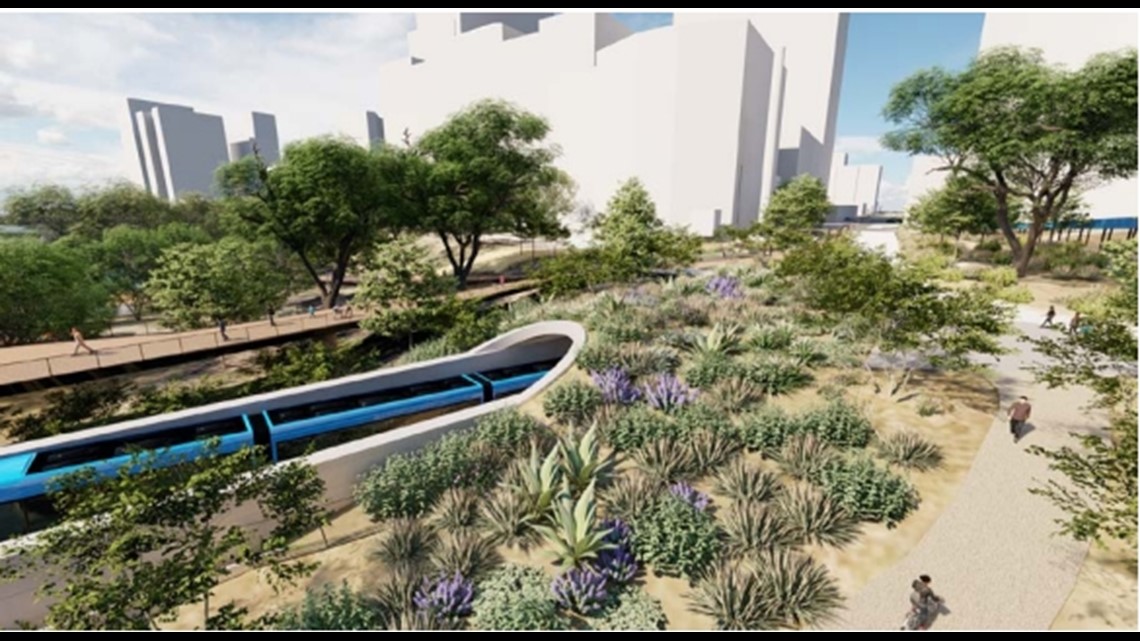 Light rail, electric bus, bike and pedestrian: $210 million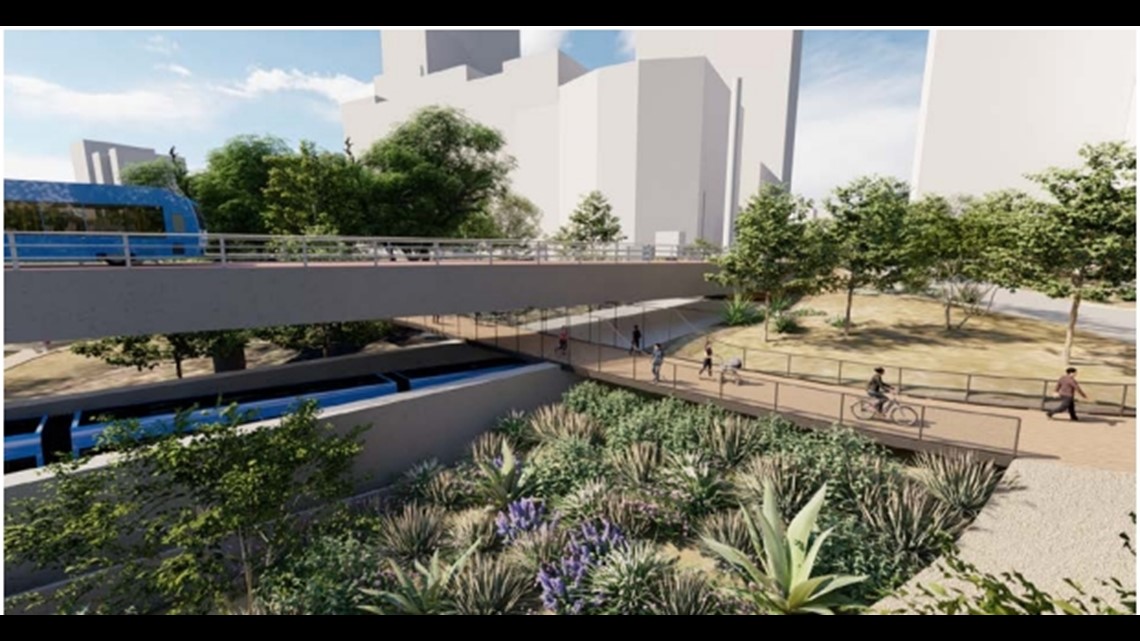 "We figured out a way to do it that maintains connectivity on the trail and provides the different, additional facility for buses and doesn't impair the operations of the light rail," said Peter Mullan, chief of architecture and urban design for the Austin Transit Partnership. "So, it works. And so that, to me, is great because we have two legitimate workable options."
Earlier this month, updated cost estimates for parts of Project Connect nearly doubled the initial amount presented to the community before voters approved the transit plan during the November 2020 election.
Initially, the two light rail lines and underground tunnel as part of Project Connect were expected to cost $5.8 billion. But new cost projections add $4.5 billion, bringing the total to $10.3 billion due to real estate, inflation and supply chain issues, and changes to the scope of the projects, the report said.
Proposition A, the property tax rate increase approved by Austin voters in November 2020 to fund the $7.1 billion transit system, included the light rail system, tunnels, rapid bus routes and more.
Leaders have said the amount taxpayers are paying will not change with the higher costs, but project phasing could be affected.
"There are ... great arguments on both sides," Mullan said. "One is like, you're in a cost-constrained environment, we should be looking for ways to save money. The other flip side is, this is ... an opportunity to enhance our infrastructure for the city forever and so we should be making the best use of that opportunity."
Project Connect aims to use community input on the new design options to conduct an analysis of adding buses to the bridge in addition to light rail and pedestrians/cyclists. There will be multiple opportunities in the future to provide feedback, and the final design of the bridge will be developed using that input and a future design competition.
Capital Metro said 30% draft design plans will be released later this summer. That's when updated cost estimates are expected. However, construction on the project is still years away.
To register for Tuesday night's meeting, taking place virtually at 5:30 p.m., click here.