AUSTIN — To highlight the late President George H.W. Bush's life and legacy, the University of Texas and former White House photographer David Valdez have worked together to display artwork from his photographic archive.
The exhibit is now on display at the Briscoe Center for American History. You can find it at the center's Research and Collections division on the east side of campus.
"President Bush led an incredibly rich life — a World War II veteran, a successful businessman, a U.S. congressman and ambassador, the 43rd vice president, and then the 41st president of the United States," said Don Carleton, executive director of the Briscoe Center. "David Valdez's photographs are truly valuable historical sources for understanding Bush's political career, but they also clearly show the former president's humor, energy and dedication. Finally, they speak to the warmth he enjoyed with his family members."
PHOTOS: Former White House photographer David Valdez shares Barbara Bush memories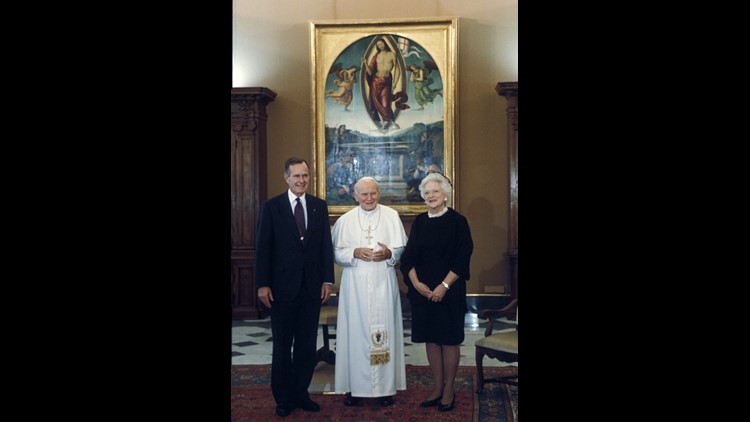 Valdez was selected as Bush's personal photographer during his tenure as vice president under Reagan. Bush appointed Valdez as director of the White House photo office upon becoming president in 1992.
Valdez donated his archive to the Briscoe Center in 2012. More information about the Briscoe Center can be found here.