AUSTIN, Texas — The family of an Austin man who was shot and killed while visiting his father in Corpus Christi over the weekend wants his killer to turn himself in.
Joe Andrew "Sumo" Trevino, 27, died early Sunday morning after a shooting outside a convenience store.
"It felt like it was a dream, and nobody will ever understand what I'm going through right now," Maximina Aguilar, Joe's mother, told KVUE. "That was my son. My only son. He was a good man. He was a hard worker."
PHOTOS: Family remembers Joe Andrew Trevino after his death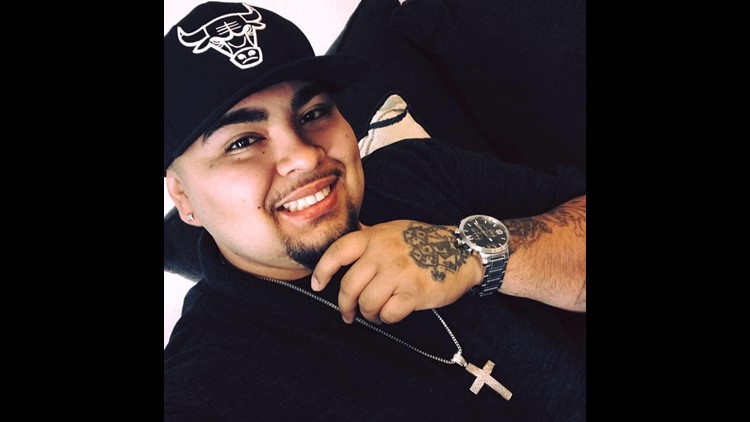 After having dinner and some drinks, Joe, his father and his father's fiance went to the convenience store just after midnight to get some snacks.
As Joe exited the store, he accidentally bumped into a woman walking in, according to his sister, Olivia Trevino.
"She starts with my brother and just starts arguing with him, just telling him ugly stuff," she said.
The two of them began arguing, Olivia said, but eventually, Joe and his father's fiance got back into the car.
As the family drove away from the convenience store, 39-year-old Derek Parra opened fire on their vehicle, according to Corpus Christi police.
"A bullet passes right by my dad and his fiance. And the next one hits my brother right in the back of the head," Olivia said.
Joe died at the hospital shortly after.
"I don't understand why this guy would do such a thing to him who wasn't even involved with this in the first place," Olivia said. "There was no reason to take it that far. That was no excuse to take it that far."
Now, the Trevino family is left without their brother and their son. Joe was eventually going to marry his fiance, Cecily Ramirez.
"They had a life. They had a life. My daughter-in-law gave him the best years of his life. She gave him the best years of his life," Aguilar said.
As the family now prepares to bury their loved one, they just want closure.
"Please come forward. Please. That's all I want, is somebody to come forward 'cause this is my son he took away from me," she said.
Police have a warrant out for the Parra's arrest. If you recognize him, give Crime Stoppers a call at (361) 888-8477.