AUSTIN, Texas — A new, high-end residential skyscraper in Downtown Austin is building some bad attention because of its highest end.
Colloquially referred to as the "Jenga building" because of it's staggered appearance, The Independent has drawn some critiques because of the appearance of its highest component, or its crown.
According to its website, the building was "inspired by Austin's bold and innovative spirit."
"The movement between The Independent's tiers is an outward reflection of the vibrant lifestyle within the building and surrounding community," the website states.
However, many believe that design is tarnished by the crown. And a Change.org petition called "Fix the Crown on the Independent Austin" has been launched to get The Independent to do something about it.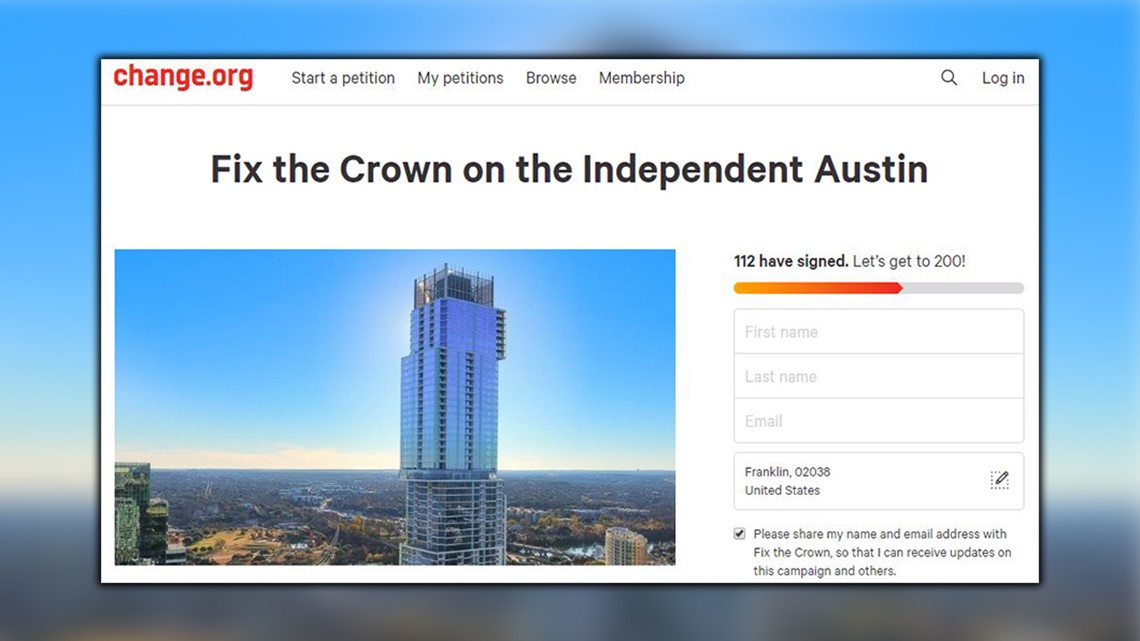 "The top of the Independent Austin looks unfinished and is a stunning disappointment to an otherwise well executed skyscraper. This campaign is to encourage both the architects and builders of The Independent to address this issue and correct their mistake. This building will stand in Austin for 100+ years and now is the time to do something about this poorly executed top. The Independent is an award winning design and otherwise beautiful skyscraper; what could be the crowning achievement of Austin is simply not."
A website and an Instagram account were even created to help bring attention to the campaign and to get the developer's attention.
Despite the critiqued crown, many residence plans in the building are already sold out. Maybe that's because of its many attractions.
Some of the amenities at The Independent include:
Numerous, elegant floor plans from one to four bedrooms
An infinity-edge heated pool
A dog lounge and park
A children's activity room and playground
A landscaped outdoor lounge and fireplace
A club room and coffee bar
Guest suites
A fitness center
A private theater
A yoga and barre studio
KVUE has reached out to The Independent for a statement. This story will be updated once received.