If you're feeling off today, it may have to do with what's in the air.
For the first time in 2019, oak pollen, which is one of the most bothersome allergens we have besides cedar and ragweed, was detected on our microscope Monday morning in North Austin.
In fact, oak pollen season started off with a bang in the high count with 133 grains per cubic meter (gr/m3).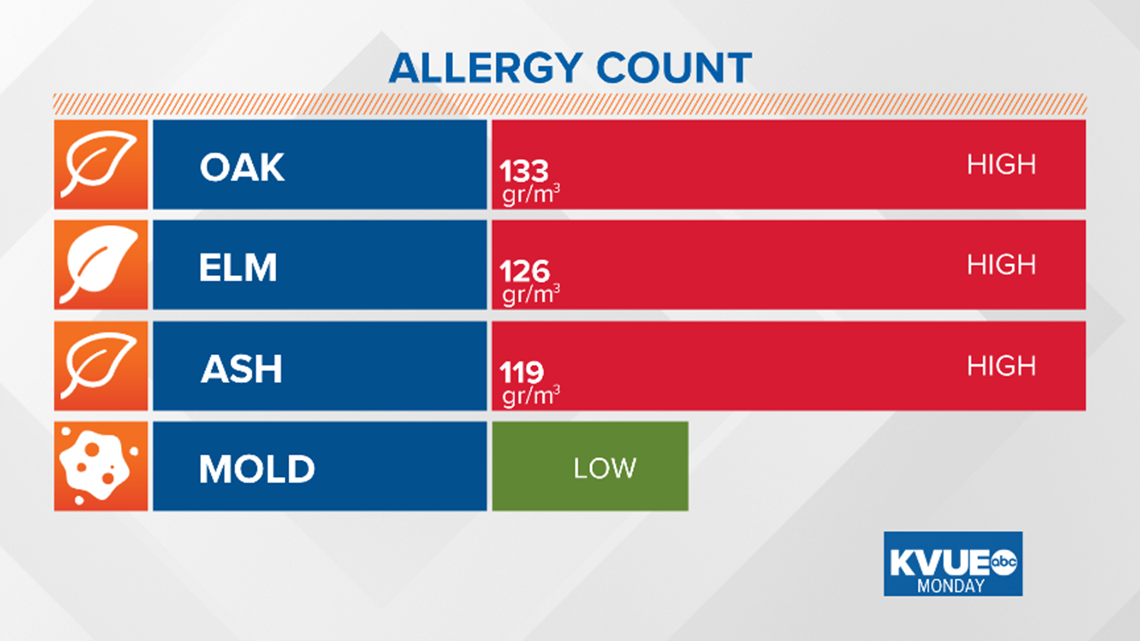 As you can see, tree pollen in general is high with oak, elm and ash pollen all elevated.
Oak pollen typically begins towards the end of February and peaks in April.
Here is the spring allergy calendar for Central Texas.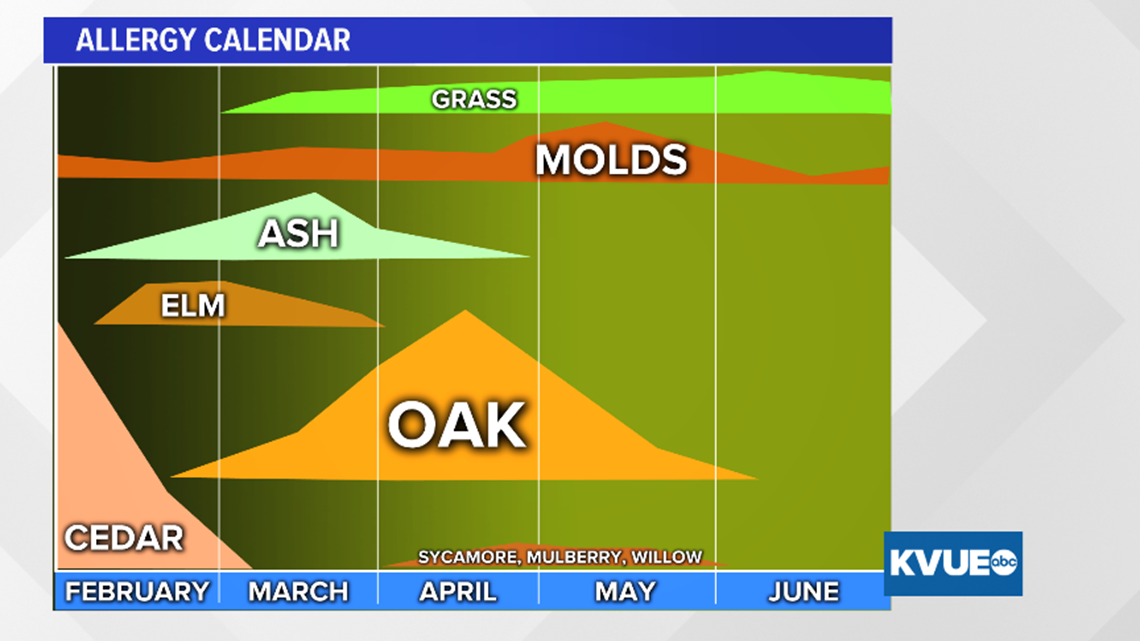 You can keep up with the latest allergy count by clicking here.