Joe Jackson, the patriarch of the Jackson family, has died at the age of 89, family sources confirmed to multiple media outlets.
He had 11 kids, including 10 with his estranged wife Katherine, and one, with Cheryl Terrell.
As a manager, Joe launched the Jackson 5, featuring his sons: Michael, Jackie, Jermaine, Marlon, and Tito.
But family members told the media they were having a hard time getting information about his condition and weren't initially allowed to visit him.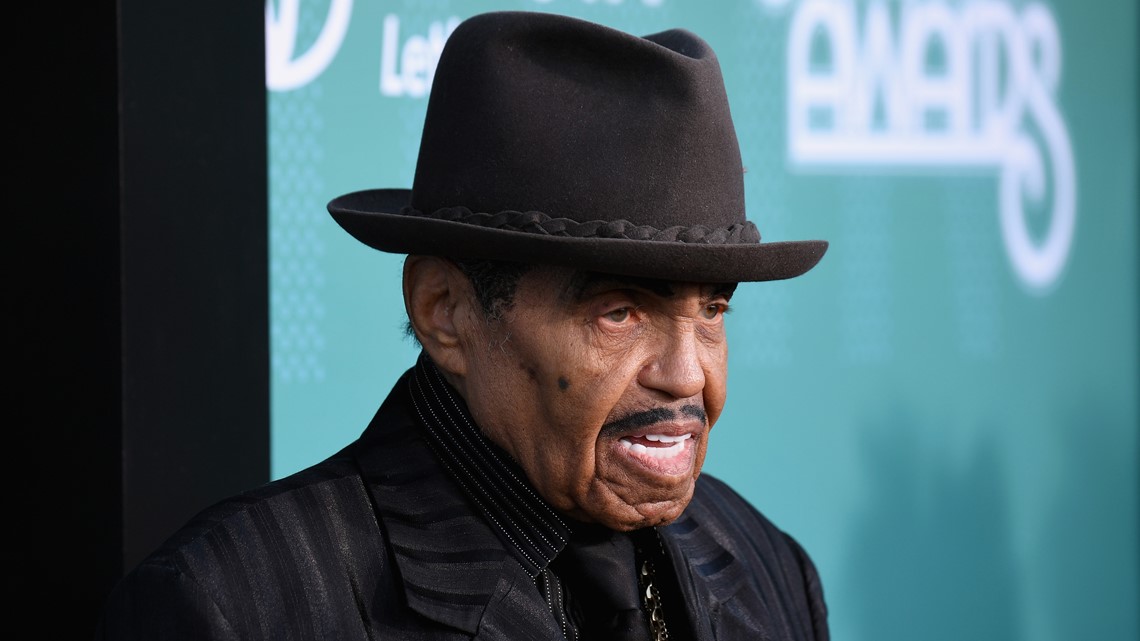 "No one knew what was going on — we shouldn't have to beg, plead and argue to see our own father, especially at a time like this," Jermaine Jackson said at the time.
Joe Jackson wanted to be a music star but it didn't work out for him. Instead, he made his sons into superstars. Though his own dreams failed, his vision for his talented children made him patriarch of one of the most successful families in music history.
At the same time, he was also a controversial figure who wound up estranged from the kids — including King of Pop Michael Jackson — he set on the path to stardom.
He and Katherine had 10 children; nine survived to have recording careers starting with the Jackson 5, who became instant international pop sensations when they burst on the scene. Their rise lifted the family out of poverty in Gary, Indiana, and into lives of fame and fortune.
But while Jackson is credited as the driving force behind the success, he also was reviled for his abrasive manner and revelations by his children that he was a physically and emotionally abusive father.
Michael, who fired his father as his manager in 1979 and took control over his own career, famously talked about his upbringing on "The Oprah Winfrey Show" in 1993, detailing the physical and mental abuse he said he endured at the hands of his father and lamenting that he missed out on a normal childhood.
"I remember going to the recording studio, and there was a park across the street, and I'd see all the children playing and I would cry. It would make me sad that I would have to go to work instead," he said. "People wonder why I always have children around. It's because I find the thing that I never had through them. Disneyland, amusement parks, arcade games — I adore all that stuff because when I was little, it was always work, work, work."
In 2008 interviews to promote a new album, Janet Jackson, now 52, criticized her father's infidelities and the fact that he had a daughter (Joh'Vonnie Jackson) out of wedlock with a woman, Cheryl Terrell, with whom her father had a long affair. Janet said she found it hard to trust men because of her father's behavior.
But the Jackson siblings didn't all agree on the Joe-was-abusive narrative: Some said it happened, a few said it never occurred.
Joe managed his kids' various careers from the beginning, but as they matured, tensions mounted. By 1983, all had broken with him — and blossomed on their own.
Jackson had been dogged by ill health — and rumors to that effect — for years. He suffered five strokes within a five-year period, with the most recent coming during a July 2015 trip to Brazil to celebrate his 87th birthday. A year later, he shot down rumors of his own demise on his website, proclaiming, "I am 100% alive."
A year ago, Jackson ended up in the hospital after a car crash in Las Vegas. He was a passenger in a car when it was hit by another vehicle attempting to make a left-hand turn, Las Vegas police said. He later tweeted and posted on his website to say he was out of the hospital, back home and feeling fine.
Janet Jackson paid tribute to her father on Friday while accepting the 2018 Impact Award at the Radio Disney Music Awards.
"My mother nourished me with the most extravagant love imaginable. My father, my incredible father, drove me to be the best that I can. My siblings set an incredibly high standard, a high bar, for artistic excellence," Janet Jackson said as part of her acceptance speech.
USA TODAY contributed to this report.