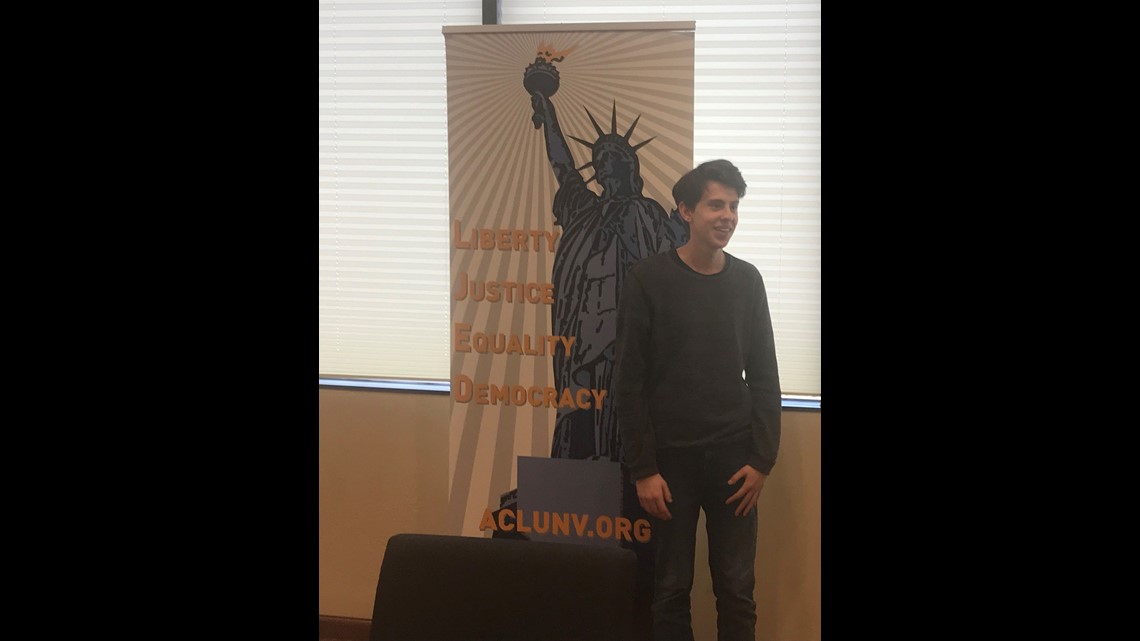 The American Civil Liberties Union of Nevada on Monday sent a letter to the Washoe County School District demanding that McQueen High School in Reno overturn a two-day suspension imposed last week on student Noah Christiansen, who was disciplined after using "disrespectful behavior/language" during a phone call to the office of Rep. Mark Amodei, R-Nev.
The ACLU sent a similar letter to Amodei calling on the Republican congressman to withdraw the complaint his office lodged with McQueen and apologize to Christiansen, who spoke with an office staffer during last week's student walkout protesting legislative inaction on gun control in the wake of a deadly Feb. 14 shooting at a high school in Parkland, Fla.
During the 17-minute walkout, Christiansen said he called Amodei's office and asked that the congressman vote to make bump stocks illegal and raise the minimum age to buy a gun from 18 years to 21 years.
He admitted using an expletive while telling a staffer that Congress people needed to do something about gun control.
The high school junior and aspiring attorney said that didn't warrant a suspension.
"I'm smart enough to use better words than the f-word," Christiansen said. "At the same time, even if I do want to use those words, it's my right to do so."
"It is unbelievable that a constituent should have to worry about calling a congressional office to share their opinions because your congressman's office might retaliate against you by reporting you to your school or place of employment," Tod Story, ACLU of Nevada's executive director, said in a statement. "The retaliation by Congressman Amodei's office is a betrayal of the First Amendment and of the representative process.
"Nothing this constituent did was illegal, and we hope Congressman Amodei would be as interested in the opinions of students as anyone who seeks to 'petition the government.'"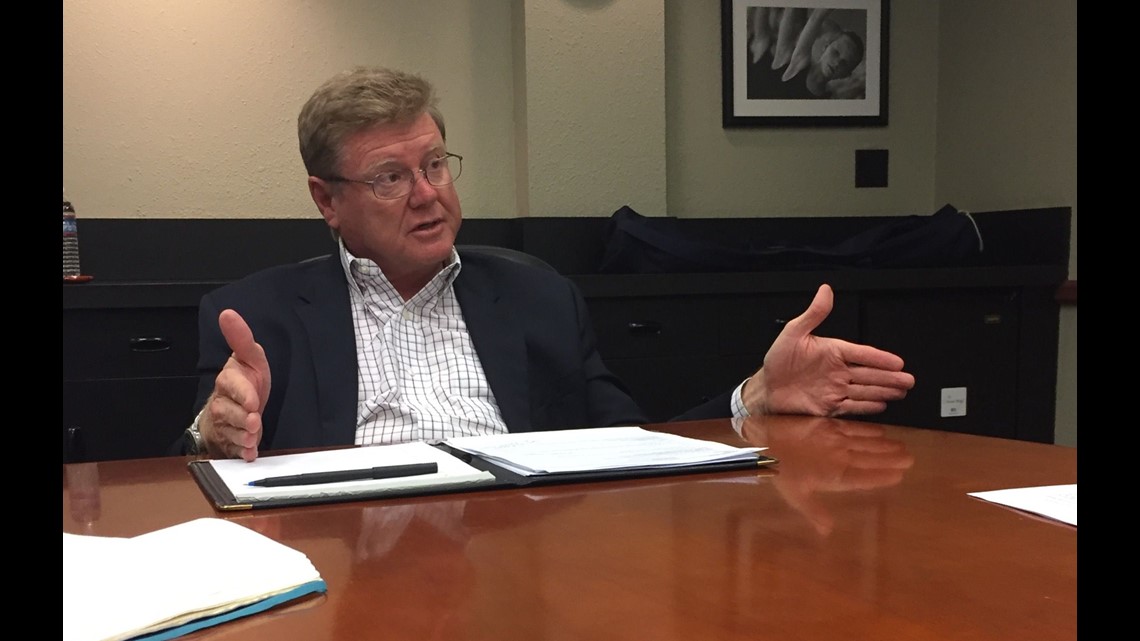 Amodei said Monday he had no plans to apologize to Christiansen.
Amodei said staffer Arturo Garzon had a right to report the call to McQueen, though he, too, "kind of wondered" what went into the school's decision to take disciplinary action against Christiansen.
"I'm not going to apologize to (Christiansen) because he offended somebody he didn't even know," Amodei said. "The ACLU can do whatever it thinks is right."
The congressman said his office did not ask the school to punish Christiansen.
On Tuesday, the student's mother took to social media to voice her displeasure with the suspension.
"Another school shooting today and you're worried about my son using a cuss word," Christiansen's mother, Stacie Lerma, wrote in an Instagram post apparently directed at McQueen administrators and Amodei.
Two students were injured Tuesday when another student opened fire at a high school in Maryland. The 17-year-old shooter was killed after exchanging fire with an armed school resource officer.
Lerma was also quoted defending her son's actions in a statement released Monday by the ACLU.
"My son is a good student and has never had behavioral problems. It was extreme to suspend him, and the school couldn't even tell me if they had any legal basis to do it," she said in the release.
The Washoe County School District said in a statement that it "honors, respects and adheres to the First Amendment of our U.S. Constitution" and that it didn't suspend any students for participating with last week's walkout.
"The district expects students to act appropriately and with decorum," wrote spokeswoman Victoria Campbell. "Some students were disciplined for breaking student conduct codes or participating in other inappropriate behavior."
National Walkout Day: Students protest gun violence