KINGSLAND, Texas — It's now being called "the miracle" at the Kingsland community church after a churchgoer collapsed during service and immediate help happened to be right there.
On Veteran's Day, Navy veteran Gary Hoffman was one of the color guards during Sunday service at Kingsland community church. After placing the flag down, he went to sing in the choir. But not too long after getting into the choir loft, he collapsed and became unresponsive.
There were blockages in his coronary arteries.
According to his wife, Cindy, what happened next made all the difference in why Hoffman is alive today.
'If we were home that day, he would not be here,' Cindy said.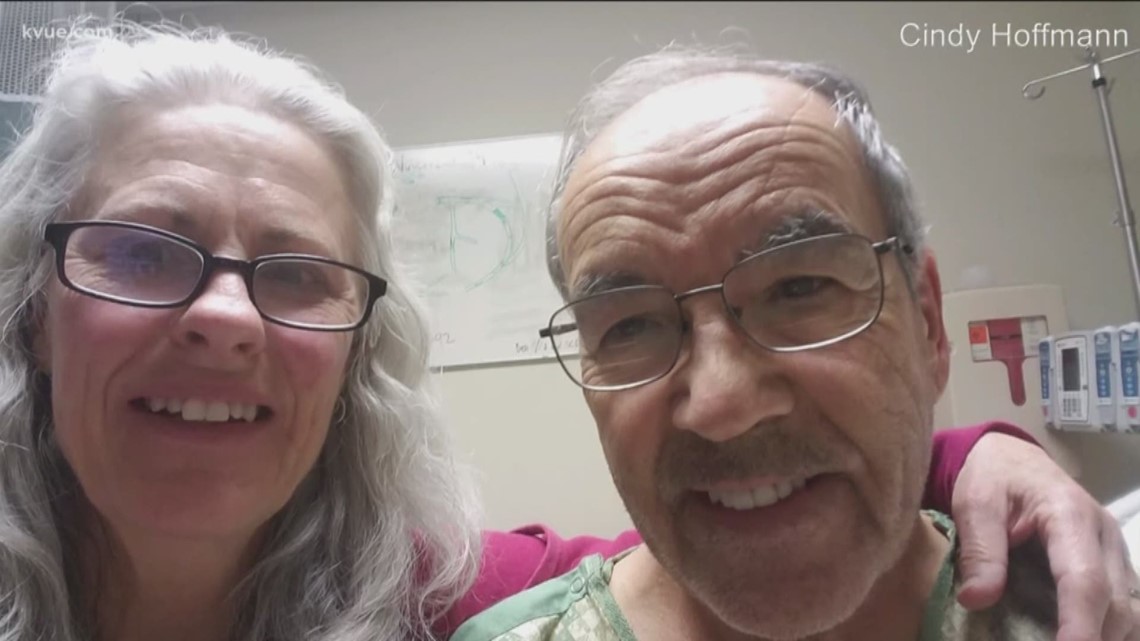 Lydia Miller, an exercise physiologist, happened to be in the congregation that morning.
"I started CPR and after two minutes of CPR, an AED arrived and we hooked Gary up to the AED and it shocked him once," Miller explained. "We continued CPR and after the second AED shock, Gary had a return of pulse, non-responsive, but had a pulse and about that time the paramedics arrived."
The AED used on Hoffman only gave out two charges, but that was all Hoffman needed to get out the door and en route to a hospital and later to his cardiologist at St. David's. Miller later learned that the AED was outdated at 12 years old (typically, they have a life span of eight years).
"They said it was a miracle that Gary survived this cardiac arrest and the defibrillator was 12 years old. They really didn't think the defibrillator would work, but it worked, and Gary is here because of that," Miller said. "Everything fell into place. There were 200 people in the congregation praying for Gary at the time, so it really was a miracle that it happened the way it happened and that he survived."
Miller said she felt the experience helped to serve as a reminder to the community both the importance of learning CPR, as well as keeping AEDs updated.
The Hoffmans seemed to agree.
"I really believe that God used me to witness to others and I feel blessed by that," Gary Hoffman said.
To show their appreciation to Miller and the congregation's support, the couple bought their church a brand new AED and surprised Miller at work, where she continues to help people better their lives after heart attacks at the St. David's Georgetown Hospital cardiac rehabilitation department.
"Words can't explain how I feel to be the person to be the right person at the right time to help save Gary. That just means everything."