WILLIAMSON COUNTY, Texas — It has been almost two decades since a missing Central Texas woman was last seen.
"Every day, I think about her," said Janet Cooke, Rachel Cooke's mother, "at least 100,000 times a day. I mean, she's part of me, and I'm not going to give up. There's no way I'm going to give up."
Rachel Cooke disappeared in Jan. 2002 after she went for a jog near her Georgetown home at 9:30 a.m. She was 19 years old at the time. According to the Williamson County Sheriff's Office, she was last seen walking toward her home about 200 yards away.
"And at this point, I just want Rachel," said her mother. "What happened, it's all irrelevant. I just need Rachel. I need to be able to tell her sister, 'It's over. We got her.'"
Family, friends and community members, including members of the Williamson County Sheriff's Department, attended a remembrance ceremony for Cooke on Friday, Jan. 10, which marked the 18th anniversary of her disappearance.
"We are now visiting this tree almost as long as she's been alive. So put that in perspective, it's unfathomable," said Greg West, who was dating Cooke when she disappeared. "It really is."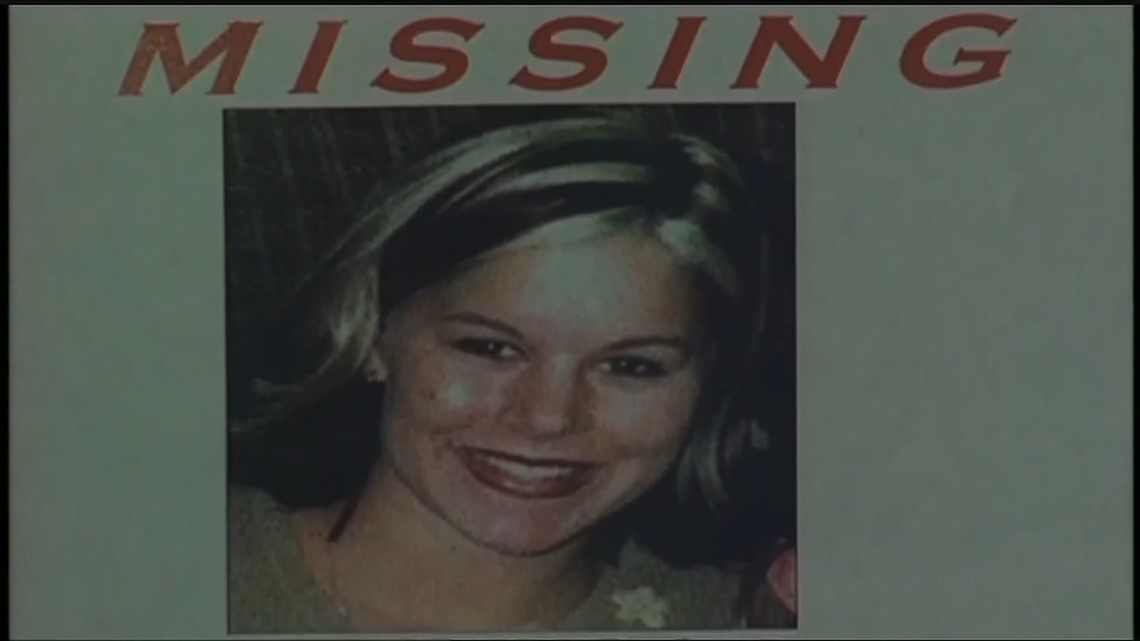 The ceremony was held where a tree was planted in her memory at Georgetown High School located at 2211 N. Austin Ave. The ceremony began at noon.
According to the Williamson County Sheriff's Office, the reward in this cold case is $100,000. The FBI is offering $50,000 for information that leads to Cooke's location, which is an addition to the $50,000 reward Cooke's family is offering.
Cooke was last seen wearing a gray running outfit, green sports bra, Asics running shoes and a yellow Walkman with sports-style headphones, according to officials.
She was 5 feet, 3 inches tall and weighed 115 pounds at the time she disappeared. Cooke has blue/hazel eyes and blonde hair with high/low lights. She also has two heart-shaped cherries tattooed on her left foot near her pinky toe.
If you have information regarding Cooke's location, you are asked to call 1-800-CALL-FBI (1-800-225-5324) or submit a tip online.