Officers first learned of the noose at about 10:45 a.m. on Thursday. It was located on the I-35 overpass above East Avenue J near North Fifth Street and South Sixth Street. The noose was quickly removed.
In a now-deleted Facebook post, the police department called it a "very disturbing incident" and was seeking any information about the person responsible.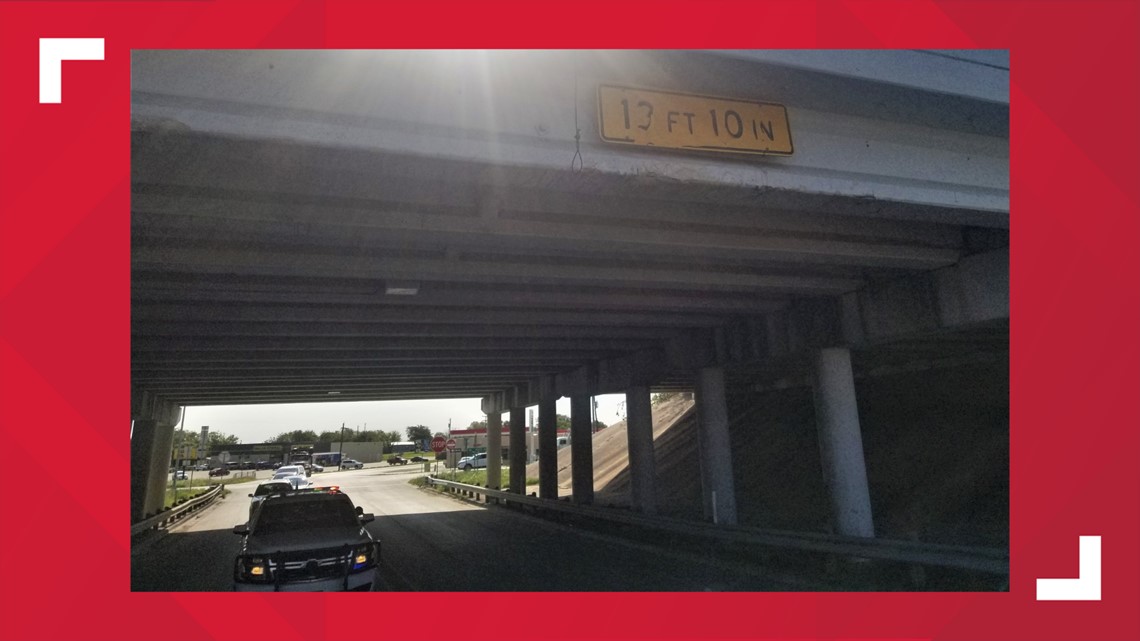 "Jarrell PD would like to take this opportunity to formally condemn all acts of hatred or bias," the department said in the post.
Shortly after 3:30 p.m. on Thursday, the department shared on Facebook that it had received credible information that the person responsible for hanging the noose on the overpass was passing through Jarrell and headed south.
"With the things that are going on on the national stage, we are definitely aware of that in the policing community," Jarrell Police Chief Kevin Denney told KVUE. "Being transparent about it, getting good feedback from the community ... that allows us to hopefully find out as quickly as possible what the basis for it is."
Denney added that the point of creating the Facebook post was to be clear with the community, also saying he'd never seen anything like this happen in Jarrell in his time here.
"With the full intent of getting out in front of this issue, being transparent, we pushed it out on our social media platforms and we got a great response from our community," Denney said. "This is a very close-knit community. It's growing and we're bringing a lot of diversity into the area, which is a great thing, but, no, I haven't seen anything like that."
He also went over the types of charges that could be filed if there was a suspect found. They're still investigating why the rope was put there in the first place.
"Generally the actual offense is a low-level offense. However, depending on the motivations behind the reasons for that being done, it could be a higher offense," Denney said.
Some in the Jarrell community were shocked to hear what happened.
"I don't recall anything like this," said Jeff Stockton, who has an office for Stockton Real Estate across the street from where the noose was found. "We have to denounce hatred and negativity and vile attitudes. I think that it's horrible. I think that our country should be able to come together."
He also said he doesn't feel the people of Jarrell would do something like this.
"I do not believe in any way that this is the attitude of our community. I think it's a loving community; it's a growing community," Stockton said.
Longtime Jarrell resident Darral Henderson said he was also surprised to see this happen.
"We don't have stuff like that because, like I said, we're probably the only town in Texas with no red light ... There's enough meanness going on in the world right now," Henderson said. "Life's too short – and believe me I know – life's too short to put up with stuff like that."
If you have any information, call Jarrell PD at 512-746-5333 or the Williamson County Crime Stoppers at 1-800-253-7867.
Jarrell is located about 14 miles north of Georgetown.