AUSTIN, Texas — Many companies have a social program tied to their products – buy something and the company donates to others in need.
"We hand-write a personal note with every order," said Chad Cromer. "It's really important that we personalize."
Cromer knows it's not the yerba mate going in the boxes at CLEAN Cause in North Austin that really matter, but what they're able to give back.
"Sparkling yerba mate, we like to think of it as the Hercules of teas," said Wes Hurt, founder of CLEAN Cause.
He took yerba mate, a South American tea, and put an American twist on it through sparkling water and different flavors.
"Look, how do we have a better-for-you alternative to the other drinks that offer caffeine," he said. "With simple ingredients that are organically certified."
He also had a simple, yet personal name.
"It was a great name for a product and it just meant abstinence from the substances that cause pain in your life," said Hurt.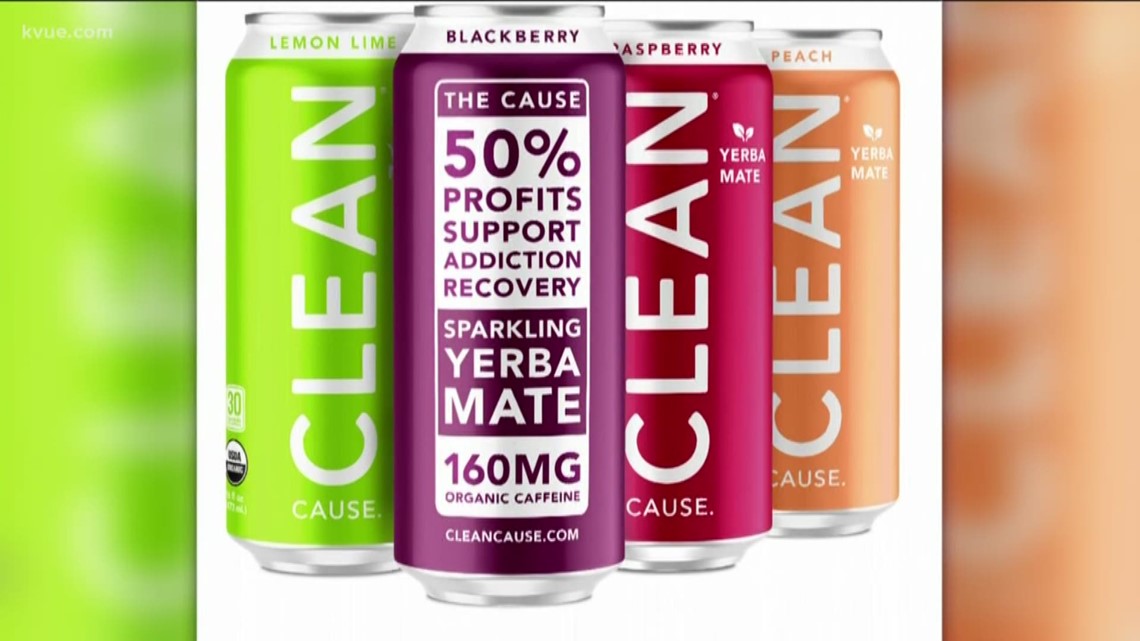 Before he even knew what his product would be, or even knew the name, he knew the social goal was going to be the company's north star.
"Simply put, the vision was and is to create a sustainable source to help combat addiction," he said.
For every can they sell, half of the profits go directly to sober scholarships. Those pay for a 30-day stay at a sober home for those just out of rehab.
"We give where you swig," he described. "That idea is very simple. You drink clean in northern California, the funds go back based on the volume generated in sales there. So we were able to give where you swig, and so it was a really cool concept of sorts where it was a national company with a local give-back."
CLEAN Cause is helping others get clean – a struggle that again is personal.
"Within a couple of years, I went from popping a single Vicodin to roughly 30 to 35 Vicodin a day," he said. "Everyone in my life cut me off in a unified approach, and in retrospect it was the greatest thing that ever happened to me ... Nine months before I got sober, I was hanging out in a cemetery every single day ... in that I would literally sit there and pray every single day to get a sign to allow me to end my life just because I had this great fear ... And it was a really weird spot to be in because it was just a void of existence, and what the heck am I going to do? ... Fortunately, I chose recovery and that was the beginning of this story, which is CLEAN Cause."
That's where the motivation came that led to donating more than half a million dollars since 2015. Hurt knows a personal touch can go a long way.
"I don't really know how all of this happens to be honest with you," said Hurt. "That first day I got that inspiration. I was like, 'Wow, I might be able to come back; I might be able to have a purpose.'"
As a requirement for the scholarship, the recipients need to stay at a sober living facility for 30 days as part of their Sober Kickstart.
So far the company has helped more than 1,100 people.