WILLIAMSON COUNTY, Texas — Family and friends are remembering a Cedar Park teen and Vista Ridge basketball player who died in a car crash.
A funeral for Myles Hutcheson started at 10 a.m. Thursday at the Hill Country Bible Church.
"Myles' actions weren't just different. Myles heart was different," said one speaker, as others remembered Hutcheson as loving everyone.
Speakers at the funeral remembered the time and energy Hutcheson would invest in others.
"When I grow up, I hope to be just like Myles. No one can be just like Myles, and that's what made him Myles," said another speaker. "But if we all laughed just an ounce as much he did, and if we all loved just a fraction as big as he did, our world would be so much better for it."
Hutcheson played on the varsity basketball team at Vista Ridge High School.
The team played Wednesday night against McNeil High School. There, dozens of players from both schools -- along with parents and other students -- wore special shirts with the words, "Myles 24," on them.
PHOTOS: Vista Ridge honors basketball player who died in crash
PHOTOS: Vista Ridge honors basketball player who died in crash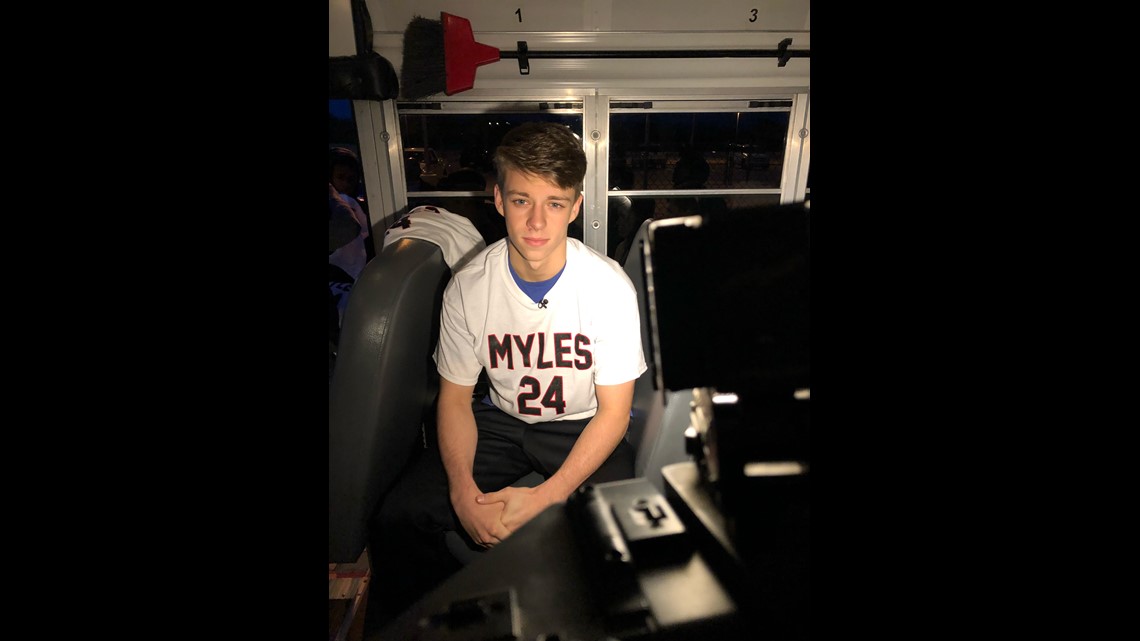 "When tragedy like this happens, peoples' true character comes out," said Coach Shane Krause from Rouse High School. "And our district -- we have great people across the board, top to bottom."
Hutcheson's fellow students also wore shirts with "#LLM" on them, which stands for "Live Like Myles."
MORE:
Vista Ridge varsity basketball game pushed back after player dies in car crash
Leander ISD high schools honor Vista Ridge basketball player who died in crash