NEW ORLEANS — In the largest postseason comeback in New Orleans history, Drew Brees and the Saints knocked out the Philadelphia Eagles and Nick Foles, 20-14, in the NFC Divisional round.
It was the first meeting between two Super Bowl MVP quarterbacks from the same high school in NFL playoff history. Both Foles and Brees played quarterback at Westlake High School.
The top-seeded Saints were the heavy favorite prior to kickoff. However, Foles and the Eagles had the hot start, scoring on their first drive of the game and taking a 14-0 lead by the end of the first quarter.
Meanwhile, the Saints' first play of the game was an interception by Brees. Perhaps they were a little rusty after a first-round bye. New Orleans was shutout in the first quarter but would eventually gain their first lead of the game when Brees hit Michael Thomas for a two-yard touchdown pass in the third quarter.
RELATED:
Former Westlake coaches reflect on Drew Brees and Nick Foles
Drew Brees and Nick Foles have been influencing Westlake quarterbacks for over 20 years
'We'll always be a Chaparral for life' | Brees and Foles reflect
The Saints tacked on a field goal to extend their lead to 20-14, but a missed field goal attempt with under three minutes in the game gave the Eagles one more shot. But the Saints' defense came up big, intercepting Nick Foles to spoil the chances of the defending Super Bowl champs.
Brees wrapped up the game going 28-of-38 with 301 yards, two touchdowns, and one interception. Foles completed 18-of-30 passes for 201 yards, one score and two interceptions.
Drew Brees led the Westlake Chaparrals to a 28-0-1 record as a starter including a state championship title in 1996. Ten years later, Nick Foles was the starting quarterback for the Chaps. As a two-season starter, he broke many records previously held by Brees while leading the Chaps to another state title appearance.
Roughly another decade came and went until both Foles and Brees met for the second time in their NFL careers. Both of Foles' postseason losses are against the Saints. Last time was in 2013 when the Eagles lost 26-24 in a wildcard game.
The Saints will now host the Rams in one week to determine who makes it to the Super Bowl.
PHOTOS: Westlake stars Brees, Foles face off in NFL playoff game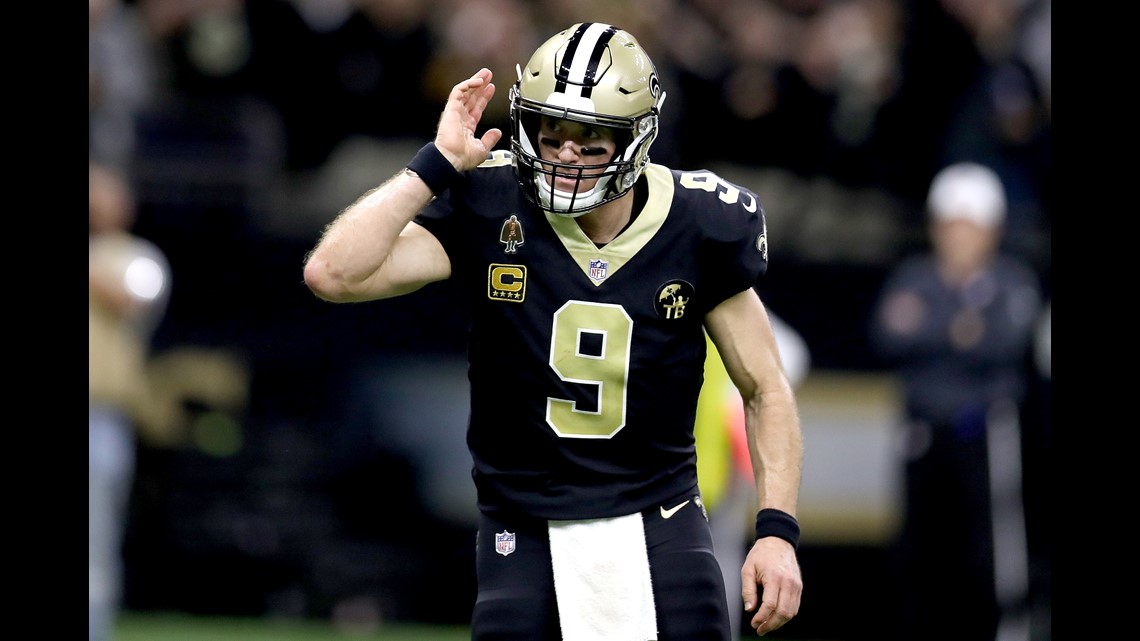 RELATED:
Principal discusses the Brees-Foles effect on Westlake High School
Viral tweet informs the world of former Westlake QBs, now MVP NFL QBs' history
Super Bowl MVPs from Westlake will make historic meeting at NFL Playoffs