FREDERICKSBURG, Texas — The National Transportation Safety Board (NTSB) confirmed they are investigating the fatal crash of a North American P-51D in Fredericksburg on Saturday.
Cal Pacific Airmotive Inc. on Sunday identified the pilot of the plane as Cowden Ward Jr., and his passenger was an unnamed WWII B17 veteran.
RELATED: 'The aviation world is mourning' | Friends remember pilot killed in Fredericksburg plane crash
NTSB said the crash occurred around 3:15 p.m. on Saturday in the parking lot of a Fredericksburg apartment complex. MacDonald Companies confirmed it was the Friendship Place Apartments, located at 709 S. Creek Street.
MacDonald Companies President Justin MacDonald said, "According to law enforcement sources and eyewitness accounts, the plane was destroyed upon impact, killing both occupants. No other injuries or casualties were reported among bystanders on the ground."
The National Museum of the Pacific War in Fredericksburg originally tweeted that both the passengers were veterans, but later corrected themselves, saying only one of them was.
The NTSB will be recovering and analyzing the wreckage and other details about the crash in order to issue a factual report, expected to be released later in the week. The NTSB said the plane took off from a nearby airport.
Some residents who live near the site of the Fredericksburg plane crash are still processing the tragic event that occurred so close to their homes.
Wanda and Don Clary live in an apartment just several hundred feet from the crash.
"We hear this horrible -- it sounded like an explosion. 'Boom!'," Wanda said. "I looked out the window and there was nothing. So, Don looked out the back door and by the time he looked out, everybody started coming out running and screaming."
Wanda said the fact that a plane crashed so near to where she lives is "very scary."
She and Don said that children playing outside witnessed the accident.
"A lot of the kids will be traumatized," Don said. "We're just thankful that no more people got injured or killed from the crash."
PHOTOS: Vintage plane crash in Fredericksburg
PHOTOS: Vintage plane crash in Fredericksburg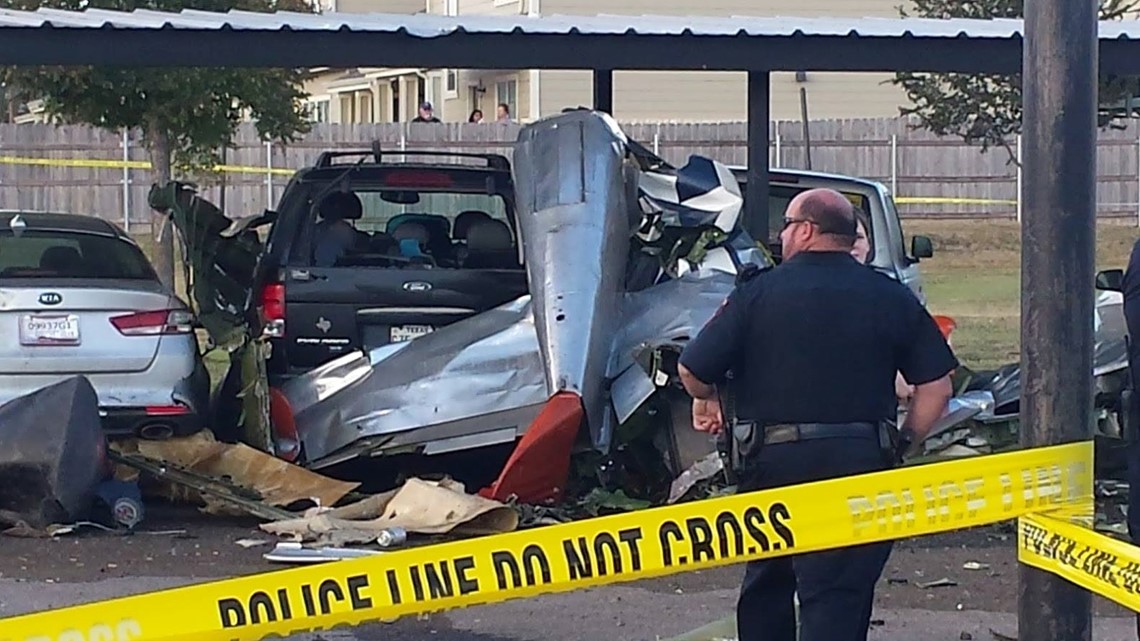 This is a developing story. We are working on getting more information.