CENTRAL TEXAS — You may not typically think of schools as having unique architecture, but two campuses in Central Texas top a list of finalists for innovative design.
"We did not feel like teachers should be put in cinder block walls and only allowed to teach in one way," said Georgetown Independent School District Superintendent Fred Brent.
One of the schools that was named a finalist is George Wagner Middle School in Georgetown, Texas.
"We believe that our job is to prepare kids for their future and we believe that our schools should be designed based on the needs of learners," said Brent.
You won't find rows of desks, or lockers there. Teachers don't even have set classrooms. Instead, teachers work in an office and hold their classes anywhere in the school, from a flexible room, to the commons area and even in an outdoor patio.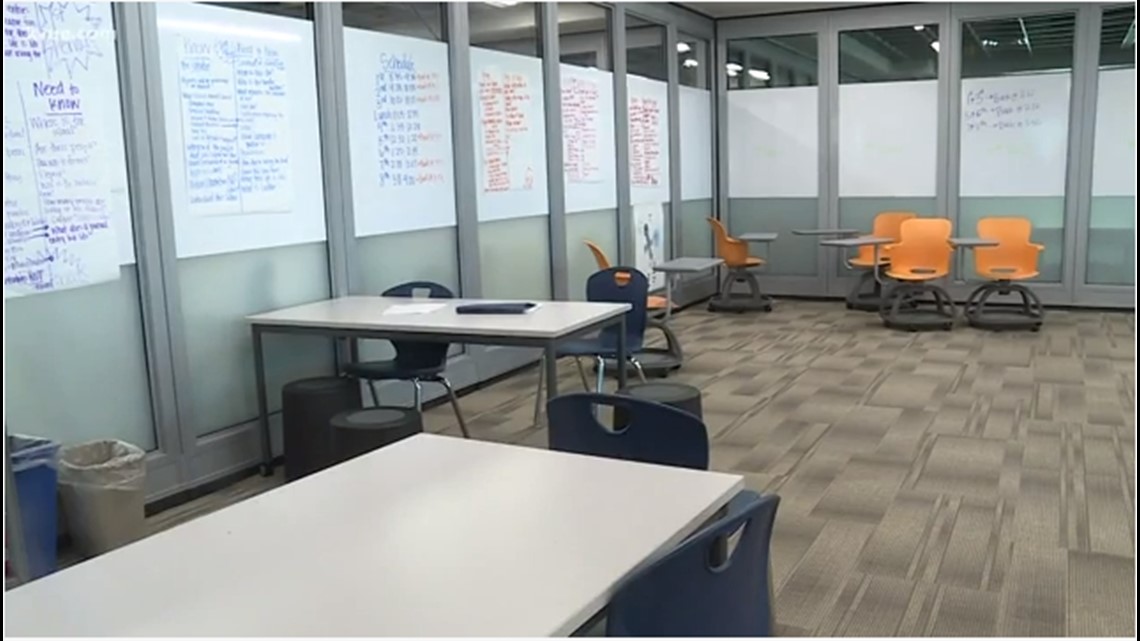 "Some kids work better in isolation at times. Sometimes they need collaboration. So, it goes down to giving teachers and students choice to share the type of learning they need because their work environment will be different," said Brent.
He said the school promotes working together, thinking critically and problem solving.
"The space allows for those things to flourish," said Principal Lindsay Harris.
Harris said the more students feel like their learning is real world relevant, the more engaged they are.
"Our students feel tremendous amounts of trust and ownership and responsibility of their learning," said Harris.
It's this type of innovation that helped make the school design a finalist in the architecture competition through The Texas Association of School Administrators and the Texas Association of School Boards.
And it's not the only one in Central Texas. Manor New Tech Middle School also placed in the top four.
There, the school is energy efficient and focuses on project-based learning.
"Kids learn differently now," said Brent.
"For us, it truly is designing for today's students," said Suzanne Marchman, with the architect firm Huckabee who designed the Georgetown building.
She said the design is the product of a partnership with the district and community.
"You'll see kids that would typically just use a hallway as a passing from one classroom to another. They'll actually use that as a learning space. You'll see kids in corners, in stairwells and so every part of this building was intentionally designed for learning," said Marchman.
The other two finalists are in Houston and Arlington school districts. The organizations will announce the winner in January.