AUSTIN — An Austin family's Christmas lights have gained national attention.
You may have seen the ABC show "The Great Christmas Light Fight" and been inspired by the stunning Christmas displays. It's where families nationwide get to compete to see who did it best.
And now Austin's own Maywald family has won that title!
During Monday night's episode of the show, it was announced the Maywald family's display had won the competition – earning them a huge trophy and $50,000!
"Absolutely incredible and amazing," Jordan Maywald told KVUE just minutes after the episode finished airing.
The 21-year-old is the youngest winner ever on the show.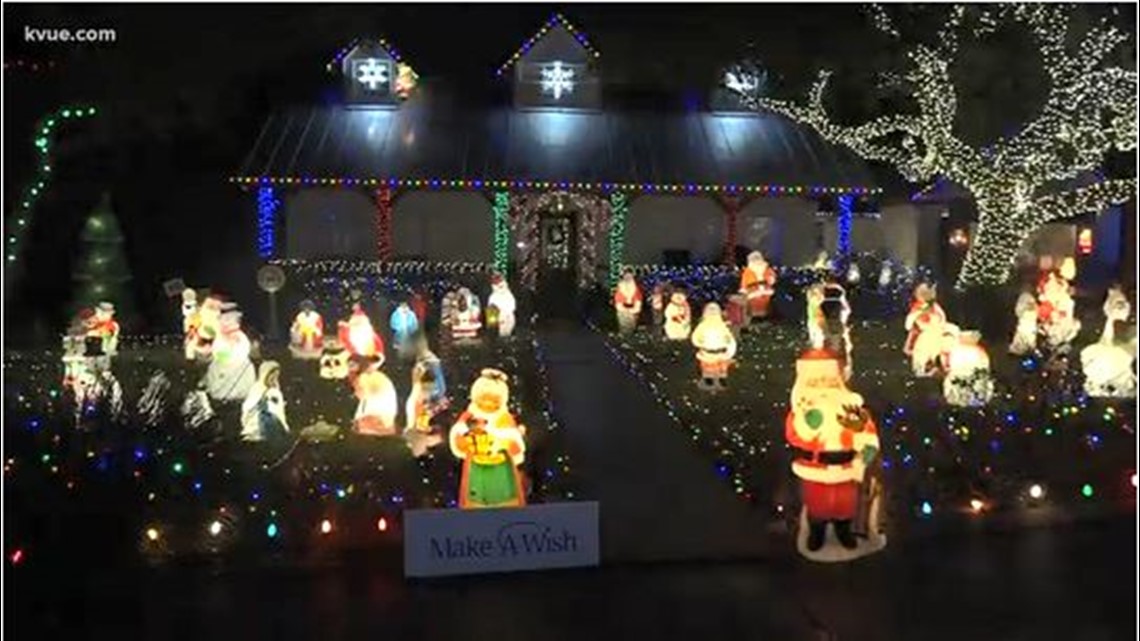 "I think our display is unique because we have like, structures that I build – for example, the lighthouse, the church, the gingerbread house – stuff like you will not find anywhere," Maywald said.
What's even more magical is that the Maywalds did it all for a good cause.
Last holiday season, anyone could come to see their lights for free, but people were encouraged to donate and the money raised went to help the local Make-A-Wish Foundation.
"It means like, the world to me because this was my hobby and – just doing it for other people in need and then getting to meet these kids, there's no other feeling to describe it," Maywald said.
The Maywald family managed to raise over $16,000 for the foundation in 2018. In total, they said they have raised around $30,000 for the foundation in the last five years.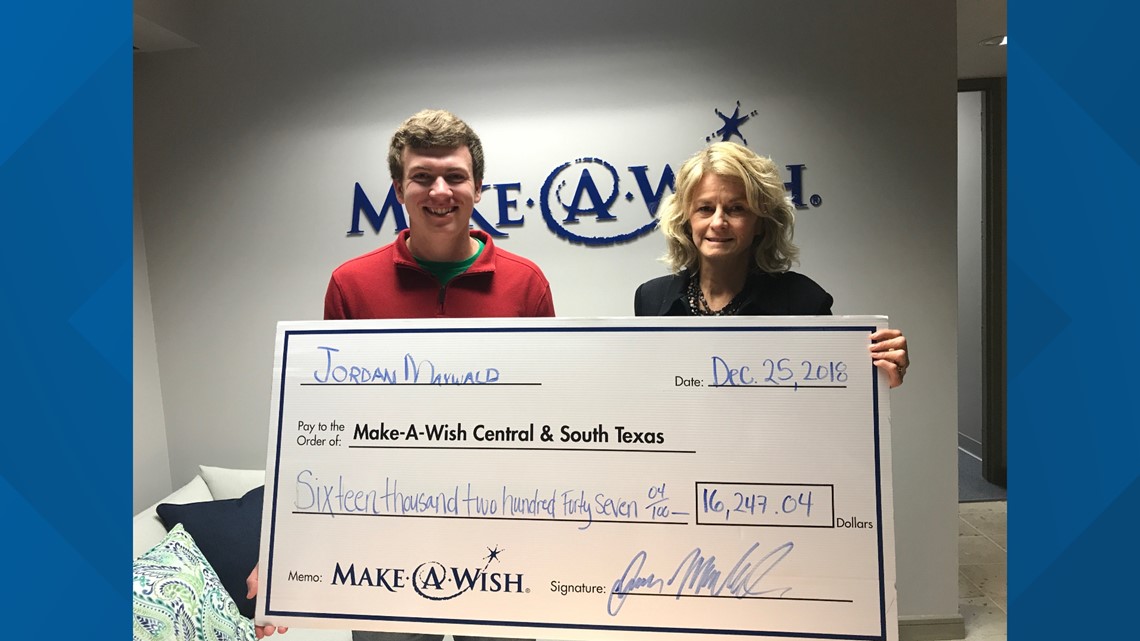 Getting on "The Great Christmas Light Fight" was a long-time goal for Jordan Maywald.
"For the show, I applied two years ago. From the first season, I said, 'I want to be on that show' and my parents were like, 'No, we're not going to be on that show,'" Maywald said.
But he was persistent. Putting up Christmas decorations is something he's passionate about, so he didn't give up.
"In August [2018], I got the call saying 'you were selected' and I mean, there's still no words," Maywald said. "Every light decorator's dream is to be on that show."
He put up about 120,000 lights and it took about four months to put it all together, but when the lights come on, that's when the hard work really pays off.
"People come out and they're like, 'You live here?'" Maywald said.
For him, it's all a dream come true.
"When you're so young, you just want to be that house [one] day," Maywald said. "So, I guess we are that house now and will be that house forever and it just puts a smile on everybody's face."