AUSTIN — Sometimes, the true beauty of art is the journey the artist took to get there.
"I kind-of paint year-round, every day," Larry Williams said.
Williams' story is as colorful as the art he paints. It's a story he's happy to share because it's a work in progress, much like his life.
He spent three years living on the streets.
"It was rough going," Williams recalled. "The first year, I was pretty much in my car."
Williams found hope in an unlikely place -- a free art studio, open to the homeless.
Terri Gruca
"This is our twenty-sixth year," Kelley Worden said.
Worden started volunteering for the program and has now served as executive director for the last four years.
It's a place to not just create, but to sell pieces to the public. Worden and volunteers collect and sort the art for a year-end "Art from the Streets" sale, where 95 percent of the money made goes back to the artists.
"It does lift them up, and that is important to everybody, and it is especially important to somebody that is at risk," Worden said.
PHOTOS: 'Art From the Streets' program helps get homeless people in Austin off the streets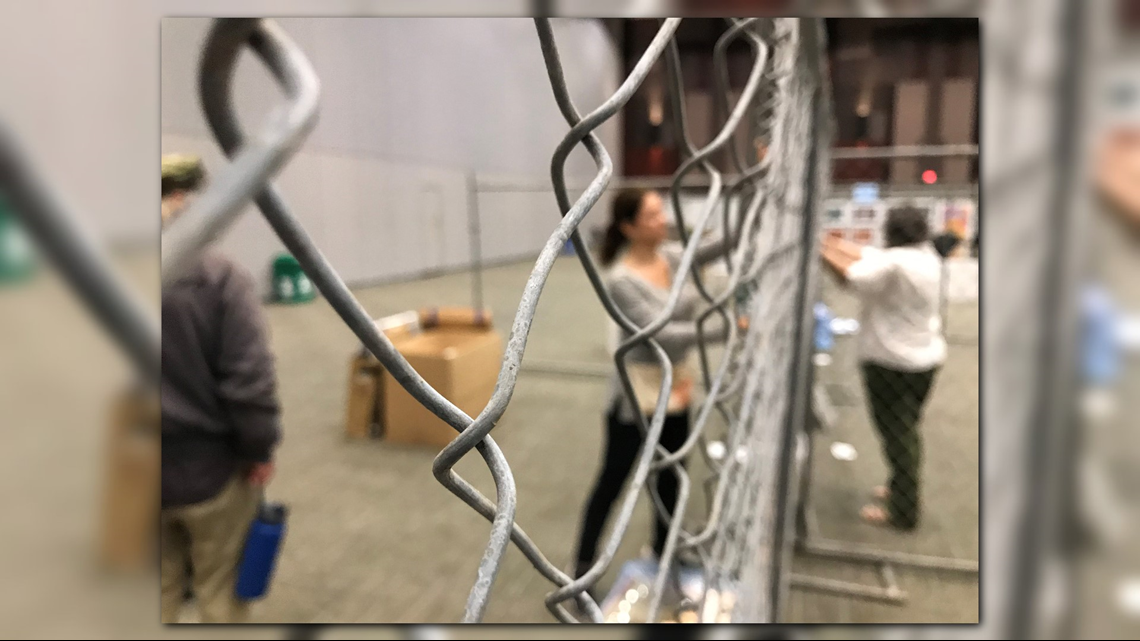 People like Williams. He found peace and purpose and got off the streets.
"It helped me stay off too," he said.
Williams now volunteers and helps others see the good that can come when you have a community working together.
Terri Gruca
"You can come in and buy art, but you can't buy that kind of caring," Williams said.
The true beauty of art defined.
"Art From the Streets" has helped get 12 people off the streets in the last five years alone.
The Art from the Streets Sale is Saturday and Sunday at the Austin Convention Center from 11 a.m. to 5 p.m.
You can also order a lot of the art online. The program even puts some of the artists work on clothing. You can shop the collection here.